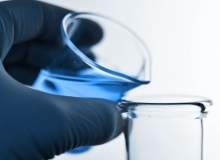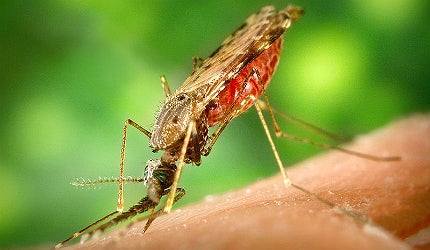 November opened with a shocking BBC Newsnight report that some of India's poorest people may have been exploited by pharmaceutical companies to illegally test new drugs without their prior consent.
The programme interviewed Indian families who claim to have been taken in by drug companies offering "special" treatments paid for by a "special government fund for poor people".
Attention was initially called to the issue by Dr Arnand Rai, who noticed poor patients being taken to consulting rooms usually reserved for wealthier patients. Soon after bringing up the issue, Rai was fired from the hospital in which he worked. Pressure is now mounting for drug companies operating in the country to investigate these claims.

Genzyme's Lemtrada (alemtuzumab), a drug currently licensed for the treatment of leukaemia, was shown to provide improved treatment for patients with relapsing-remitting multiple sclerosis (MS) over other available drugs, according to a group of scientists in the UK.
Analysis of Lemtrada in two Phase III clinical trials showed that the drug can "reboot" the immune system and reduce relapses in MS patients over and above Rebif (interferon beta-1a).
Genzyme has been criticised, however, for putting profits ahead of patients when it withdrew Lemtrada in preparation of a relaunch of the drug at prices that could be up to 20 times higher. "We have shown that alemtuzumab works where first-line drugs have already failed," said the principal investigator of one of the trials Professor Alastair Compston.
"It not only reduces the chances of disability associated with MS but may even result in long-term clinical improvements." Three of the UK's top neurologists reportedly wrote to the UK Health Secretary to protest against Genzyme's withdrawal of the drug.
The US Government last month eased restrictions on selling pharmaceuticals to Iran, after it was accused of allowing Iranian citizens to suffer under the previous system.
"American pharma companies were previously forced to apply for special licences to sell medicines in Iran."
American pharma companies were previously forced to apply for special licences to sell medicines in Iran.
The Treasury Department has now changed the rules, allowing a "standing authorisation" to be granted for certain foods and drugs so that there is less red tape for companies to sell drugs to the country.
The previous restrictions had reportedly made it difficult for Iran to treat conditions such as haemophilia, cancer and multiple sclerosis. It is thought that the US has eased the drug restrictions to shore up international support for its other economic sanctions of Iran.

A preliminary trial of the world's first preventative HIV vaccine in Canada has shown that it has no adverse effect in patients, paving the way for the vaccine to move on to Phase II and Phase III clinical trials.
Now that the SAV001-H vaccine has been demonstrated to be safe in humans, researchers can move on to a Phase II trial to assess immune responses to the vaccine, followed by a Phase III trial to measure its efficacy. The Phase II and III trials will both enrol HIV-negative volunteers who are in the high-risk category for HIV infection.
Although the preliminary trial's primary endpoint was to measure adverse effects, interim data showed a significant increase in HIV-1 antibody formations after the vaccine was administered in some patients, according to Sumagen Canada, the company that has been supporting the vaccine's development at Western University in Canada.

Two Frankfurt researchers said last month that inflicting well-controlled pain on human volunteers to measure how different drugs reduce pain is an accurate and efficient method of testing painkillers.
Experimental human pain models are not currently used in clinical development, but Bruno Georg Oertel and Jörn Lötsch of the Fraunhofer Project Group for Translational Medicine and Pharmacology argued that they should routinely be used in drug development programmes.
Oertel and Lötsch's research concluded that if a pain-relieving drug was effective in a particular experimental pain model and also in a specific type of clinical pain, the experimental model should be predictive for the particular clinical setting.
"By analysing the way that drugs work in experimental and clinical settings, we identified that different sets of experimental pain models, rather than single models, may be best suited to provide cost-effective yet predictive studies in analgesic drug development," said Lötsch.
"Health committee chairman Stephen Dorrell said unpublished data was a major priority at the NHS Alliance conference."
Pharmaceutical-technology.com has previously reported on the dangers of unpublished clinical trial data, and it appears the issue has not escaped the attention of the UK's House of Commons health select committee, which is planning to address the issue with an investigation.
Health committee chairman Stephen Dorrell said unpublished data was a major priority at the NHS Alliance conference in Bournemouth, UK, on 22 November.
The date or scope of the investigation is still unknown, as Dorrell said the committee would have to discuss the matter more fully before any decisions could be made.
But the statement will surely be welcomed by the British Medical Journal, which has been running an open data campaign for the independent scrutiny of clinical trial information.

The Access to Medicine Index brought cheery news for the pharmaceutical industry at the end of the month; the index reports that large pharmaceutical organisations are doing more to improve access to medicines in developing countries than they were two years ago. The index, funded by the Bill and Melinda Gates Foundation and the Department for International Development, ranks the world's 20 largest pharma companies once every two years with regards to bringing treatments to the developing world.
The report noted that important advances have been made in treatments for HIV / AIDS, tuberculosis and malaria, all of which have a major impact on the world's poorest countries. The industry is also increasing development of treatments for tropical diseases, a previously understudied area. GlaxoSmithKline ranked at the top of the index for the third time, but companies such as Johnson & Johnson and Sanofi are catching up, having moved into the top three for 2012.
---
Related content
---
A meningitis outbreak has affected 18 US states, while more than $6.5m of unlicensed and counterfeit drugs have been seized, while two cardiologists were honoured with a Nobel Prize.
A new Alzheimer's drug study begins as an inquiry into a UK organization is planned, while scientists make new discoveries involving snake venom.
---