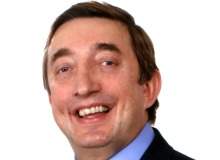 A 40-year veteran of the pharmaceutical industry, there are few who have more experience of the medical supply chain than Leslie Morgan. After starting his career as a pharmacist at B&S Durbin Limited in 1976, it wasn't long before he became interested in and started developing the export side of the business, eventually deciding to buy the company – now named Durbin PLC – in 1999. Back then, his motivation was to be able to supply the latest drugs to any patient anywhere in the world. Today, he is well on his way to achieving his goal.
Indeed, under his leadership, Durbin has become one of the leading medical suppliers worldwide, sourcing and distributing pharmaceuticals, medical equipment and consumable supplies to healthcare professionals in over 180 countries. Morgan was even awarded an OBE for services to the pharmaceutical industry and to charity – one of his company's key focuses – in 2013.
For Morgan, the secret to his success is simple: going that extra mile. While some distributors will reject an order if it's below a certain value, Durbin's team won't. Each life is as important as the next, and if one pack is needed to save a life, that one pack will be supplied, end of story.
Elly Earls sits down with the man himself to discuss his greatest achievements and challenges, adapting to a regulatory environment that has become much more stringent over the years, and why he is branching out beyond medical supplies.
Elly Earls: What have been your biggest achievements and challenges in your career?
Leslie Morgan: My biggest achievement is without doubt being able to supply 180 countries and helping save lives around the world. The biggest challenge has been finding the right team, as having a good team around you is the most important thing. A team is only as strong as the weakest link – for example, if the warehouse can't get products out, the patient in Africa dies.
We're always fair to our staff, rewarding them with bonuses, and we all work as hard as anyone else, mucking in and working evenings and weekends if necessary. One of our straplines is 'saving lives by saving time' and we work very hard to be able to get things out on time and properly packed.
EE: Over the decades, Durbin has grown hugely. What's the secret to your success?
LM: Going the extra mile and not having any minimum orders. A lot of the big companies [reject an order] if it's under a certain value, but for us, one patient's life is as important as it can be. If you only need one pack to save a life, you supply the one pack.
EE: Looking at the industry more widely, how much has pharmaceutical distribution changed over your career and how have companies had to adapt to these changes?
LM: There are a lot more regulations, which I think is very good – it means the standards are higher for everyone. Moreover, drugs are tested much more these days than they used to be, which is obviously very good. These changes have made us much more efficient and we also have more people in compliance, which is a good thing. It has also meant that a lot of the cowboy operators have been forced out, which is very good.
"There are a lot more regulations, which I think is very good – it means the standards are higher for everyone."
We're also very pleased that regulators are enforcing rules around the storage of drugs during transit. This means you are able to prove that a product was stored at the right temperature and this is very important for us as we want the drug to arrive at its destination in optimum condition. I would say, if I wouldn't swallow the drug myself, I don't want to be selling it. The product has to be of the highest standard wherever in the world people live.
EE: Relief work is a huge part of what you do at Durbin. In fact, over the course of your career, your efforts have resulted in the donation of over £20m of stock to charities worldwide. What extra challenges does this sort of work bring?
LM: Firstly we have to make sure that the product is going to be used in time by the organisation that is receiving the drug. The last thing we'd want is to give them a drug that would go out of date before they use it. And secondly, we have to ensure the drugs are appropriate for each situation. For example, we've been offered a drug designed to treat constipation in people who are using end-of-life morphine. It's a special laxative to help terminally ill people who are on morphine. But that would be of no use in Africa, where people aren't on morphine. It's got to be an appropriate drug for the situation.
We're very strong at getting products out very, very quickly and saving lives. This is because of our good contacts with relief agencies, as well as airlines. We're able to fly out products and charter aircrafts if necessary to get the product delivered. We also hold stock of products that are often needed in an emergency.
EE: Over the next year, what are some of Durbin's most exciting new projects?
LM: We've got a new solar-powered light – Luci – which you charge up in the sun and it gives you up to twelve hours of light from one charge. Although it's not a pharmaceutical, it's very valuable to send out in relief situations. We started sending it out a few months ago and it's already really changed people's lives. It means that a child in Africa can do their homework at night without relying on kerosene lamps, which are extremely dangerous and have been associated with many health issues including respiratory disorders, tuberculosis, burns and poisoning.
EE: Finally, what are your most and least favourite parts of the job and why?
LM: I don't have any least favourites. What's great about the job is that every day there are new opportunities and new ways of getting pharmaceuticals to people in need. I'm very lucky I've got a great team around me and they find innovative ways to streamline the process and make it more and more efficient, and we're able to pass these savings on to our clients around the world.