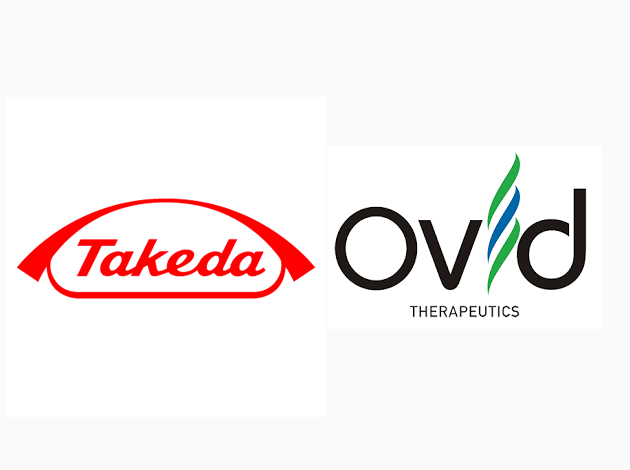 In January 2017, Takeda and Ovid Therapeutics announced an agreement to co-develop a drug for rare pediatric epilepsies. Takeda's compound, TAK-935, is at the heart of this agreement, with its continued development and commercialization in the US, Europe, Canada, and Israel being conducted by Ovid. Takeda will be developing the drug in Japan and other Asian markets. This unusual agreement also allows the companies to share the development and commercialization costs 50/50, and in the event of a successful launch to share profits equally as well.
Large pharmaceutical companies commonly license drugs from smaller companies to add value to their own pipeline portfolios while providing substantial resources to aid the drug's clinical development. However, Takeda seem to be taking a strategy to outsource TAK-935's development to Ovid in exchange for undisclosed equity in the company. This strategy may provide a highly effective method to continue TAK-935's clinical development into rare epilepsy indications, given that Ovid Therapeutics specializes in drug development for rare orphan neurological diseases, such as those being targeted.
The companies announced that an integrated Takeda/Ovid "One Team" will guide the advancement of TAK-935 for both companies, with Ovid looking to conduct Phase Ib/IIa clinical studies in patients with Dravet syndrome, Lennox-Gastaut syndrome (LGS), and tuberous sclerosis complex (TSC), on the back of Takeda's successful Phase I trials. All of these diseases cause severe seizures in children from an early age, and may pave the way for TAK-935's future evaluation in other similar rare pediatric epilepsies. The drug acts as a potent and selective cholesterol 24-hydroxylase (CH24H) inhibitor, in order to minimize over-activation of glutamate neurotransmission in the brain.
The treatment of drug-resistant epilepsy remains a substantial unmet need in the market, and two other companies are also looking to launch therapies for these rare, difficult-to-treat pediatric epilepsies. GW Pharmaceuticals and Insys Therapeutics are both developing cannibidiol (CBD) for the treatment of Dravet syndrome and LGS and both are substantially further along in clinical development than TAK-935. GW Pharmaceuticals is preparing for New Drug Application (NDA) submission to the FDA in 2017, while Insys Therapeutics' CBD is due to start Phase III development. If either of these drugs is successfully approved, then TAK-935 may need to demonstrate benefits in its side effect profile or efficacy compared with its competitors in order to draw substantial patient share.