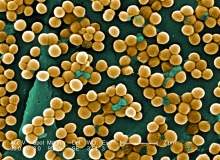 In 2015, there are very few people in the medical or pharmaceutical professions who need reminding of the danger posed by antimicrobial resistance. The gradual emergence and proliferation of drug-resistant 'superbugs' that was caused by the over-prescription of the antibiotic era has now built to a crisis point that threatens the very existence of that era, and one of the foundations of modern medicine along with it.
For hospitals, drugmakers and indeed human health as a whole, the increasingly common occurrence of multi-drug resistant, disease-causing organisms like MRSA, ESBLs, CPE and multi-drug-resistant tuberculosis (TB) have become a truly existential menace. "One hundred years ago, 25% of all deaths were due to bacterial infection," said Sir John Savill, chief executive of the Medical Research Council (MRC), the UK's main public funding body for medical research, in a statement last year. "We cannot return to those days."
"It may sound a bit dramatic but if you imagine just how important antibiotics are to everyday living and health, then to be without antibiotics is going to be hugely dangerous to society," says Dr Des Walsh, MRC's head of infections and immunity. "Any operation you have in the UK, you will have antibiotics automatically to prevent secondary infection. If those antibiotics don't work, then you risk the chance of being infected after any routine surgical procedure. So I think we do need to raise the alarm and it is right to raise the alarm early so we can address the problem now."
In the past few years, there has been a noticeable increase in the urgency with which public research organisations around the world have been investigating the issue of AMR. In the UK, the MRC is leading a new initiative that brings together all seven of the country's research councils for the first time to pool resources and tackle AMR from a host of different angles, from nanotechnology and bacterial membrane research to creative new ways of visualising infection risk in hospitals.
The AMR war cabinet: the UK's cross-council collaboration
The cross-council 'war cabinet', as it was dubbed when launched in July 2014, sprang from a belief that more coordination and cooperation between disciplines would be needed to accelerate AMR research to a pace that matched the urgency of the problem, from both the funding and pure research perspectives. After all, despite the £275m that the MRC calculates has been spent in the UK alone on AMR research since 2007, vital breakthroughs, echoing a story repeated the world over, have been lacking.
---
---
In the UK nanotechnology features prominently in a new 'war cabinet' formed in July 2014 to help tackle AMR.
---
"There's a lot of good science that's come out of it, but through this mapping exercise that found that [£275m] total, we did recognise that a lot of scientists were working in isolation," says Walsh. "We wanted to pull them together somehow, and we needed to think internally about how we could do that; how do we pull together different disciplines to ensure they join up more and to really start to think about antimicrobial resistance as more than just the problem of the bacteria. It's a much broader problem, and I think that's what we didn't recognise back then."
Through the MRC's leadership of the war cabinet and the Antimicrobial Resistance Funders' Forum, which involves all the research councils as well as various other government departments and the Wellcome Trust biomedical research charity, the council has identified four key themes in the campaign against AMR.
The first is to gain a better understanding of the resistant bacteria themselves, and the mechanisms driving resistance. That knowledge will feed into the second theme, the development of new diagnostic tools and treatments, whether in the form of traditional small-molecules or entirely new therapeutic paradigms. On a broader level, the third theme focuses on the environmental factors – in a hospital or on a farm, say – that could help or hinder bacterial spread, while the fourth strand will investigate the human behaviours of healthcare professionals, prescribers, economists and the public at large that feed into the problem.
Team spirit: the benefits of collaboration
Each of the seven research councils is funding its own particular AMR case study project, from the Economic and Social Research Council's study on drug-resistant TB in India to the Natural Environment Research Council's project to find overlooked AMR bacteria in the environment and MRC's own work to image 'persister' cells in Salmonella that don't replicate to avoid being targeted by antibiotic agents.
While Walsh admits it's early days yet and the councils are initially focussing on the first two identified themes, he makes clear that the initiative plans to cast its net wide. "We are embarking on a series of calls to fund large-scale collaborative research projects, which will be inherently multi-disciplinary, multi-institution and also multi-sector."
"It is right to raise the alarm early so we can address the problem now."
MRC's programme manager for infections and AMR, Dr Ghada Zoubiane, reiterates that it's too early to start seeing results from the research strands that are now up and running, but she is enthusiastic about the possibilities of thought presented by a collaboration of this scope.
"We were able to attract a lot of people that we wouldn't usually talk to, like mathematicians, modellers, nanoparticle technologists – a lot of the areas that we would not actually deal with on a daily basis," she says. "Social scientists and economists, of course. I think that breadth of discipline that comes together in one room to discuss things, at the end of the day you'll discover that a lot of new ideas have really been enriched by this interaction."
And although Zoubiane and Walsh are both keen to highlight that the UK is leading the world in this kind of collaborative AMR research ("The UK example of working together is going to be a case study for the 20 countries that I deal with to look into and to try to mimic," says Zoubiane), it's not just within the country's borders that the MRC and its cross-council initiative is keen to partner up.
The council is already involved in the pan-European Joint Programming Initiative on AMR, through which it has made research connections in Argentina and elsewhere in South America. In February 2015, the MRC announced a partnership with the Indian Government's Department for Biotechnology to establish two new centres dedicated to AMR research. New financing mechanisms like the £195m Fleming Fund, announced in the UK's 2015 budget, are also helping to encourage international collaboration. These partnerships represent an important extension of the collaboration going on in the UK, multinational forums that, according to Zoubiane, "open the borders for the research community to come together and for excellent ideas to be exchanged".
Reaching out to the private sector
If there's a single recurring theme to be highlighted in the war cabinet's AMR research efforts, it's the creation of well-organised research programmes today to lay a foundation of scientific understanding, which will hopefully build momentum towards a transformation in the way we approach AMR in the future.
---
---
A pioneering study is looking into the possibility of combining existing therapies to slow down cancer growth.
---
"I look at the parallels to HIV, back when HIV was first identified," Walsh says. "There was nothing, there was no treatment at all. Now we've got really good antiviral treatments that are being rolled out across Africa, through fundamental understanding of the virus and its interaction with the host. So we were able to tackle a major global epidemic through working together. What I would want to see for AMR is that we do it quicker."
Of course, any attempt to develop new diagnostics and therapies for drug-resistant bacteria would be hamstrung without the participation of pharmaceutical and biotech companies. But industry investment in new antibiotic classes (and AMR research in general) has been limited due to the high risk involved in their development, and the chance that AMR might render them useless before companies can see a return on their investment.
Part of the councils' role, says Walsh, is to identify areas that could provide an economic incentive for industry involvement and then make that happen. He highlights immunotherapies, vaccines and small-molecule inhibitors as potential opportunities for the private sector "if we identify new classes more quickly and get them through the development path more quickly by identifying new research for process development and upscaling".
In this way, the MRC and other councils can act as liaisons between the industry and the scientific community, helping to steward companies towards areas of interest and provide new tools where the private sector is struggling. "We are having a workshop in May to work with a number of diagnostics companies," Walsh says. "Diagnostics is a key facet in tackling AMR, and the community as a commercial sector in the UK needs some help to really push it along, so we want to try and engage with them a bit more."
Walsh wants to see industry engagement at every stage of the endeavour, with research council funding particularly helping to encourage the kind of out-of-the-box thinking that could change the world, or fall on its face. "We want people to work with industry as much as possible – pharmaceutical, biotech, diagnostics and devices, but also the technology industries – med tech, Google, data sharing, all of these people. But what we've also heard from a number of communities is that some ideas are so off the wall that they need a bit of money to get them off the ground so they can demonstrate whether the idea works, because they are high-risk, high-reward projects."
There's no doubt that the spectre of a post-antibiotic era in which deadly infections run rampant without adequate treatment casts a worrying shadow. But Zoubiane and Walsh remain confident that the efforts being made today, in the UK and elsewhere, are standing the medical world in good stead to stop that worst-case scenario from coming to pass. The MRC and its partners appear to have learned their lesson about the need to create an open, collaborative research environment at every level today – sector to sector; discipline to discipline; country to country – as an investment into the breakthroughs of tomorrow. We can only hope the investment pays off.