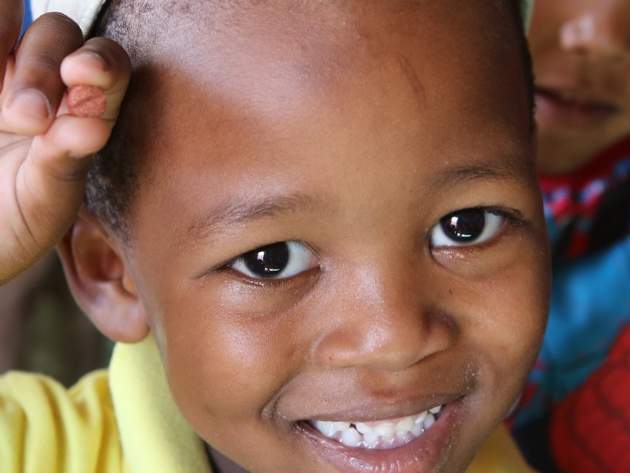 The consequences of poor adherence to prescription drug regimens are, at this point, a well-established point of concern for governments and healthcare systems. Although statistics on adherence are sketchy, the World Health Organization (WHO) believes the general adherence rate for sufferers of long-term chronic illnesses in developed countries is just 50%, with even lower rates in developing regions.
The WHO has also concluded that improving adherence rates may have a larger positive impact on global health than any specific innovation in medical treatments. This is unsurprising, given the importance of adherence as the essential middle stage between drug prescription and health outcomes. Poor adherence is associated not only with patient mortality and poorer outcomes, but also the acceleration of drug resistance and increased system-wide healthcare costs, as non-adhering patients are more likely to be hospitalised.
Tackling poor adherence levels is a stiff challenge among adults, but it's an even more stubborn challenge for children. Infants and children have been described as 'therapeutic orphans' due to the general underdevelopment of treatments specifically tailored for paediatric use.
Paediatrics: a tough adherence challenge
Despite the fact that children often require different treatment formulations and delivery methods to adults, the development of licensed child-specific medications has lagged behind their adult equivalents for decades. This is a situation that has partly been exacerbated by a lack of financial incentives for pharma companies to carry out the studies required to obtain a paediatric license.
"It's a vicious circle: no demand, no market, no innovation," UN-hosted global health initiative UNITAID's deputy executive director Dr Philippe Duneton told The Hindu newspaper in 2015. "If there is no one to support the development and no market, no companies will invest in developing [child-friendly drugs]."
"It's a vicious circle: no demand, no market, no innovation."
As a result, children often rely on unlicensed or off-label medications that may be unsuited to paediatric use, with around one in 10 children seen in general practice prescribed at least one unlicensed medication. This has a knock-on effect for adherence; among other factors, children can struggle to swallow pills indicated for adult use, and they are more sensitive to unpleasant-tasting medicines, which can increase resistance and reduce compliance.
In the last decade, however, some aid organisations and drug developers have displayed a new focus on the development of child-friendly drugs for a range of illnesses, aided by international partnerships and some supportive regulatory mechanisms, including the European Medicines Agency's (EMA) paediatric-use marketing authorisation (PUMA) scheme, under which the first drug (Buccolam, for the treatment of seizures) was approved in September 2011.
Tackling tuberculosis in children
The most prominent development in the area of child-friendly drug formulations has been the introduction of new drug formulations for children with tuberculosis (TB) in Kenya, with the partnership of the TB Alliance and funding from UNITAID and the United States Agency for International Development (USAID). Treatment and prevention of tuberculosis has dramatically improved in recent decades, especially in the developed world, but it still has a devastating effect on developing communities. It is especially deadly in children, who are more susceptible to the disease's most severe forms. The WHO estimates that TB claims the lives of around 140,000 children every year.
The current standard-of-care for many children with TB involves crushing or cutting multiple adult pills in an attempt to find the correct child dosage, an inaccurate process which creates a bitter taste, making it harder for families to maintain adherence and speeding the proliferation of deadly drug-resistant strains of the disease.
Kenya introduced the paediatric TB formulations in September last year, becoming the first country in the world to do so. No new drugs have been developed; rather, the launch provides currently used drug combinations such as rifampicin/isoniazid/pyrazinamide in fixed doses that are more tolerable for children. The new pills, the first to meet WHO guidelines for childhood TB treatment published in 2010, give higher doses and require fewer pills, which have sweet flavours and dissolve in water.
"No child should die of TB, yet for too long, we have not had the medicines to mount a sustainable response against childhood TB," said UNITAID director of operations Robert Matiru. "UNITAID's investment in addressing this problem should help equip countries, health care workers, and families with the tools they need to rise to the challenge."
And the verdict from the new formulation's young beneficiaries? In a September interview with Voice of America in Nairobi, 12 year-old patient Ryan Mutiga seemed to approve: "It's easy, friendly, tasty, nice and I think most children will be happy for it," he said.
As the new WHO-approved child formulation continues to roll out in countries that need it – 20 other states have placed orders for the treatment with plans to introduce it in the coming year – other efforts to make TB drugs more palatable for children are kicking off. In October, the TB Alliance announced a new partnership with soft drinks giant PepsiCo, to "apply proprietary flavour and sensory expertise to help map and develop strategies that counter the bitter taste of TB drugs".
Global childhood adherence efforts
While the rollout of the new formulation in Kenya provides an excellent snapshot of the progress being made on child-friendly drugs, there is no shortage of other examples around the world.
Some of these come from high-profile international partnerships, such as the collaboration between GlaxoSmithKline (GSK) and Save the Children, which aims to improve the efficacy of – and access to – children's medication. Recently, the partnership revealed that GSK had been able to reformulate an ingredient from its Corsodyl mouthwash brand to develop a heat-stable antiseptic gel to help prevent umbilical cord infections in newborn babies in remote communities. The gel, which is supplied in user-friendly single-use pouches, received approval from the European Medicines Agency (EMA) in April last year.
The partnership has also channelled funding to innovative childhood drug initiatives through its annual Healthcare Innovation Award. In 2015, for example, the award provided $226,600 in funding to Fundación VIHDA in Ecuador for its early use of the 'Pratt Pouch' – a small foil pouch similar to a ketchup sachet – to easily administer antiretroviral drugs to newborn babies, which is an important means of reducing the risk of HIV transmission from mother to child. Previously, parents had to measure out the dose from a bottle of liquid medicine, making correct dosing more difficult. According to GSK and Save the Children, early reports suggest the availability of the Pratt Pouch in Ecuador has increased the proportion of mothers giving highly accurate doses to their babies from 50% to more than 90%.
"Orphan drug designations have also helped to stimulate interest in child-specific drug development."
From the introduction of WHO-prequalified child-friendly artemisinin-combination therapies for malaria, to the FDA approval in 2015 of Cipla's child-friendly antiretroviral pellets that are designed to be sprinkled on sweetened porridge for infants, recent years have indeed yielded a greater level of innovation in paediatric formulations than ever before.
Orphan drug designations have also helped to stimulate interest in child-specific drug development from the pharma and biotech sectors. In January, the US Food and Drug Administration (FDA) granted orphan drug status to NuBioPharma's Nu-Celecoxib for the treatment of arthritis in children, made more palatable through its formulation as an oral liquid suspension with child-friendly flavours. Cannabinoid-based drug developer GW Pharmaceuticals has also received Fast Track designation from the FDA and orphan designation from the EMA for Epidiolex for the treatment of Dravet syndrome, a severe form of epilepsy that is diagnosed in early childhood.
Together, these developments represent a significant step forward for paediatric medicine in recent years, a step that must be built upon and converted into a momentous stride in years to come, along with a renewed focus on effective communication between prescribers, parents and children to build on underlying drug innovation and ensure that paediatric adherence rates are moving in the right direction.