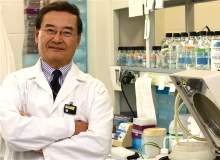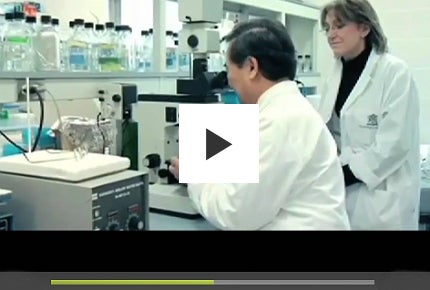 The HIV virus has posed great challenges for scientists, primarily because of the way the virus compromises the body's immune system. The HIV virus is what is termed as a "retrovirus" because it can integrate its genetic material into key chromosomes within the body and replicate. Once it has made its mark within the chromosomes, it remains latent and becomes resilient to any form of treatment or attack.
In this way, the HIV virus is different from other retroviruses in that it has the ability to evade the body's natural defense systems. It also directly targets the cells that are responsible for the response to any viral pathogen, and has an uncanny ability to mutate frequently and quickly in response to any attempts made by the body's defense system.
Previous attempts at developing an HIV vaccine, despite passing Phase I of clinical trials, have failed to show any promise in the fight to find a cure for this resilient disease. A vaccine was tested by the National Institute of Allergy and Infectious Diseases (NIAID) and the New Jersey pharmaceutical company Merck & Co. – V520 – which was designed to stimulate HIV-specific cellular immunity.
In their STEP trial, which comprised of 3,000 participants from across the world, it was found that the vaccine might actually increase risk of HIV infection. Consequently, trials were discontinued on the advice of the Independent Data and Safety Monitoring Board (DSMB).
SAV001-H: activating the natural immune response
"Previous attempts at developing an HIV vaccine have failed to show promise in the fight to find a cure for this resilient disease."
The vaccine being tested by Canadian scientists is known as SAV001-H, which contains whole, killed HIV-1 and works in the same manner as similar vaccines used for influenza, rabies, polio and hepatitis A. Unlike the more traditional attempts to prevent the HIV virus, the SAV001-H vaccine works by activating the body's natural immune response to fight the virus.
How well do you
really

know your competitors?

Access the most comprehensive Company Profiles on the market, powered by GlobalData. Save hours of research. Gain competitive edge.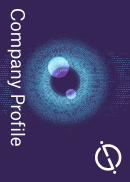 Company Profile – free sample
Thank you!
Your download email will arrive shortly
Not ready to buy yet? Download a free sample
We are confident about the unique quality of our Company Profiles. However, we want you to make the most beneficial decision for your business, so we offer a free sample that you can download by submitting the below form
By GlobalData
The body's response to the HIV vaccine, like its response to other vaccines, is the activation of the immune system to produce antibodies specific to fighting the offending virus.
To date, it is the first time ever that scientists have used the whole virus to create a vaccination. Indeed, until now vaccines have been focused on using certain proteins or genes from the virus, but not the virus in its entirety.
The whole virus used in SAV001-H is a derivative of the HIV-1 virus and has been genetically altered in such a way that it cannot cause HIV in someone who is injected with it. As a further precaution, to prevent possible infection, the virus is radiated and treated with chemicals.
Exceeding expectations: a HIV vaccine with no side effects
Preliminary findings for SAV001-H have not only shown promise, but have exceeded expectations. Phase I of the clinical trials was approved and commenced with a small sample of HIV positive volunteers located at two clinics within Los Angeles. A sample size of 40 men and women were assigned to groups, with eighteen receiving the vaccine and six receiving the placebo. None of the participants given the vaccine suffered any adverse effects.
"Preliminary findings for SAV001-H have exceeded expectations."
Furthermore, an increase in the body's defence cells was almost tenfold more than what researchers had anticipated.
To ensure there are no long-term reactions to participation in the trial, volunteers have been followed in six-month intervals, to check for any adverse symptoms.
No adverse side-effects have arisen, providing more credence to furthering clinical trials in efforts to pave the way for finding an effective treatment or, indeed, a cure for the HIV virus.
Lead scientist Dr Chil-Yong Kang, at the University of Western Ontario, Canada, says: "We are so excited about this interim report and are now proceeding with preparations for Phase II."
Advancing clinical trials: Phases II and III
"Phases II and III of SAV001-H trials are on the horizon; participants will be HIV negative volunteers who are at high risk."
Phases II and III of SAV001-H trials are on the horizon for 2013, when participants will be HIV negative volunteers who are at high risk for contracting the disease.
Phase II will comprise of a sample group of 600 and Phase III a much larger group of 6,000. The trials are set to be held in Canada, the United States and Europe, the rationale being that taking a cross-sectional group of individuals from different countries will enhance the rigour of any findings.
Whether Phases II and III continue to produce such positive findings remains to be seen. At best, the hope is that the trials will continue to demonstrate no adverse effects to participants.
Despite the limitations of clinical trials and some skepticism over the findings, Dr Kang remains confident, stating that: "We expect to get great news from volunteers in Phase II."
Tremendous promise
Not only did the SAV001-H vaccine have no adverse effects on trial participants, but it was also shown to significantly boost immunity in those it was administered to. This is the first ever trial to show promise in the fight against a disease that has persistently challenged the medical community.
Indeed, although ongoing research has made HIV less of a fatal disease and more of a chronic illness, the adverse consequences on those who have the disease remain devastating. It is, therefore, not surprising that the "tremendous promise" of developing a vaccine with no adverse effects, as offered by Dr Kang and his team, has sparked excited anticipation among the medical community.
In the words of Dr Kang: "If we can eradicate HIV, or if we can prevent HIV infection, certainly that will be the happiest achievement I can accomplish."
---
Related content
---
With research funding being slashed across the board, could crowdfunding provide the extra cash needed to develop innovative new treatments?
Pain is a huge problem for the healthcare industry, with one in five Europeans suffering from chronic pain and more than one in six of those claiming it sometimes gets so bad that they want to die.
---