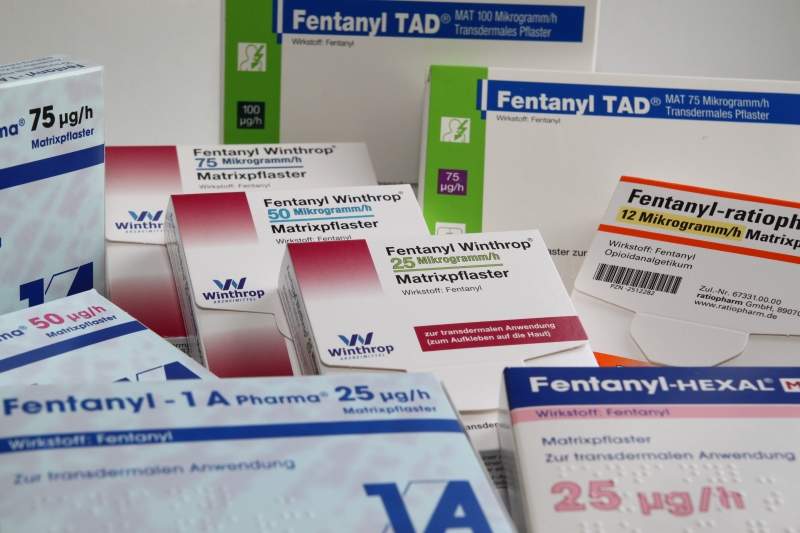 1960: Fentanyl first synthesised
Fentanyl was first synthesised in 1960, by Dr Paul Janssen, a Belgian chemist and the founder of Janssen Pharmaceutica. He had spent the previous few years working on new painkillers, with a view to finding molecules that were more powerful and specific than those currently available.
While his team had some success with phenoperidine (synthesised in 1957), their big breakthrough came with fentanyl. Around 100 times more powerful than morphine, it was the most potent opioid in the world when first created.
1960s-1980s: early days
In 1963, the drug was introduced across various Western European countries, where it was frequently combined with other medications and used as an intravenous painkiller.
However, it didn't receive approval from the US Food and Drug Administration (FDA) until 1968, with opponents stating its potency made it a likely candidate for abuse. Ultimately, it was only approved in combination with another drug, droperidol, with a view to minimising its abuse potential. It finally became available for use on its own in 1972.
By the late 1970s and early 1980s, the drug was being widely used within cardiac and vascular surgery. When it went off patent in 1981, sales increased tenfold in the US.
Throughout this time, there were incidents of misuse and overdose, with the first cases emerging in the mid-1970s. From 1979 onwards, some of these overdoses were associated with illicit forms of the drug, synthesised in illegal laboratories.
How well do you really know your competitors?
Access the most comprehensive Company Profiles on the market, powered by GlobalData. Save hours of research. Gain competitive edge.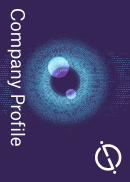 Company Profile – free sample
Thank you!
Your download email will arrive shortly
Not ready to buy yet? Download a free sample
We are confident about the unique quality of our Company Profiles. However, we want you to make the most beneficial decision for your business, so we offer a free sample that you can download by submitting the below form
By GlobalData
1990s: new drug delivery technologies
In the late 1980s, Californian company ALZA Corporation began work on a transdermal drug delivery patch containing fentanyl. This patch, called Duragesic, was eventually approved for patients with chronic pain who had become tolerant to other opiates. With many generic versions now available, it remains the most successful fentanyl product, and has earned a place on the World Health Organization's List of Essential Medicines.
Meanwhile another company, Anesta Corporation, began working on oral delivery methods for fentanyl. A lollipop-like product, Actiq, was approved in 1998. It is indicated for cancer patients who are receiving, and have become tolerant to, around-the-clock opioid therapy for their cancer pain.
Many other products were subsequently approved, including an effervescent lozenge, a sublingual tablet and a buccal spray. The most recent addition to the list is Onsolis, a film that dissolves in the mouth, which was approved for cancer pain in 2015.
Early 2000s: public health concerns
By the beginning of the 21st century, fentanyl in all its forms had become a widely used analgesic, providing pain relief to thousands of patients. However, its potency made it extremely vulnerable to misuse, both accidental and otherwise.
In 2005, the FDA began a continuing investigation into Duragesic, following on from a spate of deaths and overdoses. Its second Public Health Advisory, released in 2007, stated that some doctors were inappropriately prescribing the patch and that some patients were incorrectly using it.
Meanwhile, the Actiq lollipop was being widely prescribed 'off-label'. According to research conducted by ImpactRx, between June 2005 and October 2006, more than 80% of patients who used the drug didn't have cancer.
Around this time, there was also an uptick in reports of illicit recreational use. Between 2005 and 2007, the US Drug Enforcement Administration (DEA) identified over 1,000 deaths associated with illegally manufactured non-pharmaceutical fentanyl. There were several seizures of illicit fentanyl, including a raid on a lab that was manufacturing counterfeit OxyContin.
2008-2016: from slow stream to flood
Following a raid on a single Mexican lab in 2007, the problem subsided for a while, with other opiates (such as prescription drugs and heroin) commanding the headlines.
However, around 2013, street use of fentanyl began to climb again, particularly in north-eastern states such as New Hampshire and Massachusetts. From there, it spread to Ohio and Florida, and into other parts of the US and Canada. Some of the drug supply came from Mexico, and was brought into North America by traffickers, with most of the rest originating in China.
With fentanyl often sold as heroin (a far less potent drug), accidental overdose became all too easy, and fatalities increased year on year.
As Thomas Frieden, director of the Centers for Disease Control and Protection, put it in 2016: "As overdose deaths involving heroin more than quadrupled since 2010, what was a slow stream of illicit fentanyl, a synthetic opioid 50 to 100 times stronger than morphine, is now a flood."
2016: the 'third wave' of the US opioid crisis
In April 2016, the fentanyl crisis claimed its first high-profile victim, the singer Prince. It wasn't clear whether or not he knew he was taking fentanyl.
The same year, Time reported that carfentanil, a fentanyl analogue, was being sold on the streets. Around 100 times stronger than fentanyl (10,000 times stronger than morphine), the drug had previously been used as an elephant tranquiliser and had even been flagged up as a potential agent of chemical warfare. Even handling the drug can be dangerous, and ingesting just a few grains can prove fatal.
According to US Government figures, 64,000 people died from drug overdoses in the US in 2016, with over 20,000 of those deaths attributable to synthetic opioids (mostly fentanyl). Fentanyl deaths increased by 540% over just three years, leading some to term this surge the 'third wave' of the opioid crisis.
2017-present day: an ongoing problem
While more recent figures aren't yet available, it is clear the problem hasn't abated. In October last year, US President Donald Trump declared the opioid crisis a public health emergency.
Meanwhile, the DEA's latest national drug threat assessment reiterates the ongoing threat. It states: "Fentanyl is increasingly mixed with diluents and sold as heroin, often with no heroin present in the product. Fentanyl also continues to be made more widely available in the form of counterfeit prescription pills marketed for illicit street sales."
There are also fears that illicit fentanyl may spread beyond North America, into the street drug trades of Europe and Australia.
"We have seen in the last 18 months the rapid emergence of new highly potent synthetic opioids, mostly fentanyl derivatives," said Paul Griffiths, scientific director of the European Monitoring Centre for Drugs and Drug Addiction. "Their potency means they pose a significant risk to those that consume them or are accidentally exposed to them."
To date, it is hard to say what can be done about the crisis, with the Trump administration yet to take concrete action. However, as its tragic ramifications continue to unfold, it is clear that urgent solutions are needed.