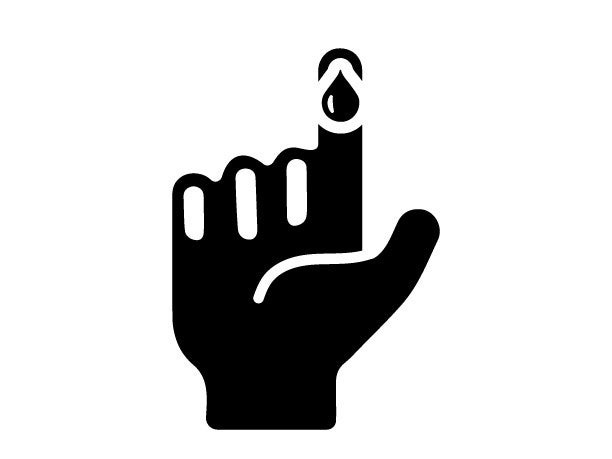 Glucagon-like peptide 1 (GLP-1) is an incretin hormone, which stimulates insulin secretion. It is often found in low levels in people with type 2 diabetes, making GLP-1 receptor agonists or analogues an effective treatment approach to improve the regulation blood sugar levels in this disease population.
The first GLP-1 analogue – AstraZeneca's Byetta exantide – was approved in the US in 2005. Now this drug class is the standard of care for type 2 diabetes, alongside sodium–glucose cotransporter 2 (SGLT2) inhibitors, metformin and injectable insulin.
Until September this year, GLP-1 analogues were always administered via injection. However, this is beginning to change as new formats are set to enter the market, following news the US Food and Drug Administration (FDA) has approved the first oral GLP-1 receptor agonist for type 2 diabetes, Novo Nordisk's Rybelsus (semalgutide).
Diabetes-focused Novo Nordisk explains it aims to provide this more convenient treatment option to US type 2 diabetes patients from the fourth quarter of 2019.
Efficacy of the first oral GLP-1 agonist
The FDA's approval of Novo Nordisk's Rybelsus was based upon safety and efficacy data from ten Phase III trials in the Danish company's PIONEER clinical development programme, which studied 9,543 patients.
Not all study results have been made publically available – and Novo Nordisk did not respond to requests for comment or access to data – however, PIONEER 1, 2, 4 and 6 results have been published. PIONEER 6 primarily focuses on the cardiovascular component of the drug for a separate new drug application filed to the FDA.
In the studies, Rybelsus caused a significant reduction in blood sugar levels, as measured by HbA1. In PIONEER 1, three doses of Rybelsus were compared to placebo over a 26-week period; 3mg, 7mg and 14mg caused a 0.8%, 1.3% and 1.5% reduction in HbA1c respectively, compared to 0.1% for the placebo group.
In addition in PIONEER 1, 59%, 72% and 80% of the three groups achieved the HbA1c target of below 7%, compared to 34% on placebo, as well as experiencing much more significant reductions in weight loss – the secondary endpoint.
PIONEER 4 compared Rybelsus to both placebo and Novo Nordisk's own injectable GLP-1 Victoza (liraglutide). In the study, the oral GLP-1 was non-inferior to liraglutide, but superior to placebo in terms of change in HbA1c levels, however, Rybelsus was superior to both in reduction in body weight at week 26.
A 14mg dose of Rybelsus also outperformed oral, SGLT2 inhibitor Boehringer Ingelheim's Jardiance (emplagliflozin) in PIONEER 2. Rybelsus caused a superior reduction in HbA1c compared to emplagliflozin at both week 26 and week 52.
Although superiority in terms of weight loss was not observed at week 26, at week 52 Rybelsus cause patients to have an average of 4.7kg in weight reduction, compared to only 3.8kg for emplagliflozin.
These results suggest that Novo Nordisk's oral GLP-1 analogue is an effective treatment alternative to existing oral options for patients who prefer pill-based medicine.
Benefits of oral GLP-1 to patients
FDA Center of Drug Evaluation and Research Division of Metabolism and Endocrinology Products acting director Lisa Yanoff noted that an oral form of effective GLP-1 is much "less intrusive" on the lives of patients than an injectable version.
She continued in a statement: "The FDA welcomes the advancement of new therapeutic options that can make it easier for patients to control their condition.
"Before this approval, patients did not have an oral GLP-1 option to treat their type 2 diabetes, and now patients will have a new option for treating type 2 diabetes without injections."
Novo Nordisk vice-president and US chief medical officer Todd Hobbs commented: "People living with type 2 diabetes deserve more innovation, research and support to help them achieve their individual A1C goals.
"With Rybelsus, we have the opportunity to expand use of effective GLP-1 receptor agonist therapy by providing adults with type 2 diabetes an oral medication, which was previously only available as an injection, to help with managing their blood sugar."
American Diabetes Association president of medicine & science and University of Chicago Kovler Diabetes Center director Dr Louis Philipson explains: "A pill is always more palatable to our patients than an injection; many people can't abide the idea of sticking themselves with a needle, even if it's once a week.
"There is a spectacular advantage in adherence in a pill form. There is also the stability issue; usually tablets have a a better shelf life than injectables.
"The problem has been proteins and peptides cannot be taken orally. So this is a milestone in that there is a very, very small number of proteins that can be packaged in a way that allows them to be ingested; many companies over the years have tried to develop the technology to protect the peptide from degradation in the small bowel.
"So [Rybelsus' approval] could be a harbinger of things to come, suggesting technology has advanced sufficiently so that maybe other molecules other proteins, peptides and biologic agents could one day be given by mouth."