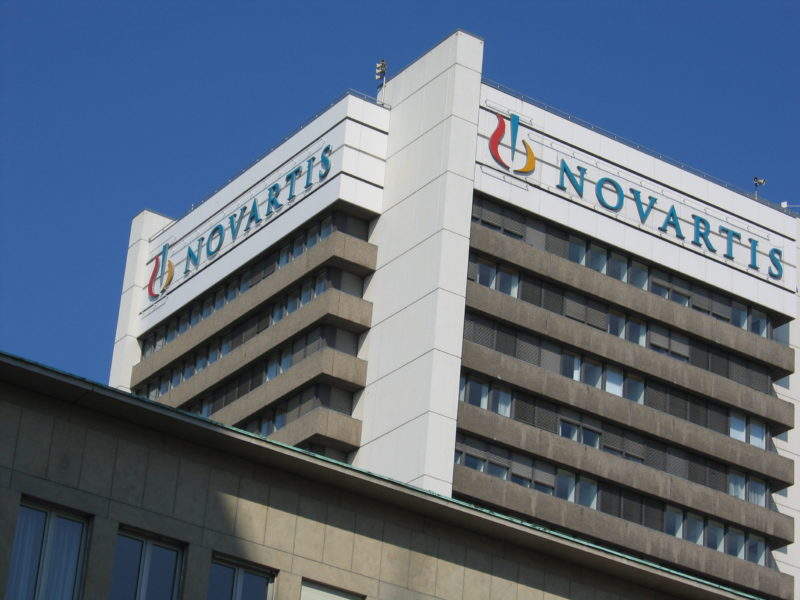 The city of Basel, where the Swiss, French and German borders meet, is known for its museums, medieval Old Town and annual art fair. It is also a life sciences hub, playing host to some of the world's leading pharmaceutical companies.
Roche, currently the world's second largest pharma company by revenue, has its headquarters here, along with Novartis, currently fourth. Actelion, which was recently acquired by Johnson & Johnson, is located nearby, as is the medical devices company Straumann. Elsewhere in Switzerland, Merck Serono has facilities at 11 different locations.
As a quick glance at the statistics makes clear, the life sciences industry plays a crucial role in the Swiss economy. Over 250 pharma companies are based in the country, ranging from start-ups and SMEs all the way through to multinationals. The industry employs 44,200 people, generates 24.1 billion francs (€20.2bn) in gross added value each year, and accounts for around a third of the market capitalisation on the SIX Swiss Exchange.
On top of that, pharmaceuticals constitute 38% of the country's total exports – more than watches, cheese and chocolate combined. With export revenues continuing to grow (fuelled both by increased demand and rising drugs prices), the industry is evidently thriving.
So what it is about Switzerland that makes it so amenable to pharma companies? And why have so many of them found the country to be the ideal environment for success?
How well do you really know your competitors?
Access the most comprehensive Company Profiles on the market, powered by GlobalData. Save hours of research. Gain competitive edge.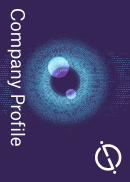 Company Profile – free sample
Thank you!
Your download email will arrive shortly
Not ready to buy yet? Download a free sample
We are confident about the unique quality of our Company Profiles. However, we want you to make the most beneficial decision for your business, so we offer a free sample that you can download by submitting the below form
By GlobalData
A brief history of Swiss pharma
To really answer that question, you have to go back to the 19th century, when the Swiss pharma industry first took root. Previously, the country's industry had been seated in textiles and dyes, with the raw materials transported via river barge along the Rhine. Since the domestic market was small, and the country lacked indigenous materials and fossil fuels, manufacturers were forced to focus on high-value speciality chemicals from very early on.
It didn't take long for manufacturers to discover their dyes had pharmaceutical properties, and to market them accordingly. The three companies that would later form Novartis – Ciba, Geigy and Sandoz – all started life in this boom.
Industrialists were also able to take advantage of a complete lack of patent laws. This enabled Swiss companies to copy foreign inventions without restriction, leading the German Reichstag to characterise Switzerland as a "pirate state" and France to call it "the land of counterfeiters". The country eventually passed patent legislation in 1907, after Germany threated to scrap a bilateral trade treaty.
Over the next hundred years, the budding pharma industry continued to grow in tandem with the chemicals sector. Both industries have always been internationally oriented, with the domestic market comprising just 2% of total sales by 2011.
Links between research and industry
Part of what sets Switzerland apart is its ability to commercialise discoveries. Particularly within the Basel region, prominent research institutions sit side-by-side with pharma companies, creating optimal conditions for drug development.
"There might be other hubs in Europe or the world that are very good in academic research, but they don't have the expertise in production, regulation, or bringing discoveries into the market," says Christof Klöpper, CEO of BaselArea.swiss. "So actually the Basel region is one of the few places in the world where you find the whole value chain of the life sciences industry."
In terms of research institutions, Switzerland plays host to the University of Basel, which is among the top ten European institutions for life sciences, and ETH Zurich, one of the world's most prestigious universities for science and technology. There are also various specialist institutions, such as the Friedrich Miescher Institute in Basel, which concentrates on fundamental biomedical research. Academic salaries are some of the best in Europe, and staff retention is high.
On top of this, there are a number of platforms, both publicly and privately funded, that work to bring industry and academia together. One of these is Switzerland Innovation, which has five sites nationwide offering companies and universities the chance to network. Financed by a group of Swiss companies and trade associations, the foundation aims to realise successful R&D collaborations and accelerate research into marketable products.
Another is BaseLaunch, an initiative of BaselArea.swiss, which launched in 2017. This is a healthcare-specific acceleration programme aiming to fast-track the development of healthcare start-ups.
"We now have six projects in the BaseLaunch programme that will run for a year," says Klöpper. "Through our healthcare partners – Novartis, Johnson & Johnson, Pfizer, Roche and Roivant Sciences, start-ups receive access to our dynamic life sciences industry. We also have an initiative called DayOne, which will build a novel innovation ecosystem in precision medicine and digital health. We're concentrating very much on the early stages of start-ups, lining them up so they're ready to get funded."
BaselArea.swiss itself is a government-funded project charged with promoting innovation within the Basel region. Founded in 2016, it aims to create networks of innovators for the purpose of knowledge-sharing and collaboration.
Trading relationships and regulations
Another aspect of the sector's success is the multinational flavour of the industry. While Switzerland is not part of the European Union (EU), it is part of the passport-free Schengen zone, and welcomes skilled staff from across the world. This comes in particularly handy within the Basel region, with thousands of Novartis and Roche employees commuting from Germany or France.
Since the 1990s, the country has benefited from 'mutual recognition' agreements with the EU. This means Swiss standards and inspection procedures are recognised in Europe and don't need to be repeated, making for an almost frictionless trading relationship with the bloc.
At the same time, the country's independence works to its advantage. Under the Swiss regulatory approach, the drugs approvals process is quick and simple. Typically, it takes around 11 months to obtain a license from the country's medicines agency, Swissmedic, one of the fastest turnaround times in the world.
In 2016, Swissmedic approved 42 new active substances, a 50% increase on the previous year. This was fuelled in part by a new fast-track procedure, which, under certain circumstances, allows marketing authorisation to be granted within 140 days.
The country also offers a range of tax incentives meant to encourage growth. For instance, start-ups are partially exempt from corporate and capital taxes at a cantonal level for up to ten years, and pharmaceutical products are subject to just 2.5% VAT.
Given Switzerland's success in this department, some have wondered whether the UK might follow a similar template after Brexit. Last year, the UK BioIndustry Association (BIA) led a UK delegation on a discovery trip to Switzerland, with a view to finding out.
"At this time of Brexit, it's important that the UK takes a positive outlook towards the future of the sector in the UK and how we will continue to work with Europe," said BIA CEO Steve Bates. "Exploring the sector in Switzerland will help the UK to learn lessons that could help support the negotiations process over the next two years."
However, it is open to question whether the UK will be able to strike a similar deal in the absence of free movement.
Future growth and room for improvement
While the Swiss pharma industry is evidently world-class, agencies like BaselArea.swiss have earmarked areas for improvement.
"Switzerland is a very wealthy country, and we have a lot of money flowing into the education system, but I think there is more venture capital needed for innovative projects and start-ups," says Klöpper. "We also need to focus more on digitalisation, as the expertise in digital is elsewhere in the world. As digital technologies come in to make healthcare more precise, the Basel region is a very interesting spot for companies that offer specific capabilities in this field and are looking for industry partners."
All this said, Switzerland is a country that consistently ranks number one on the Global Innovation Index. Given the infrastructure and expertise already in place, the country is extremely well placed to remain competitive on the world stage and chase further growth.