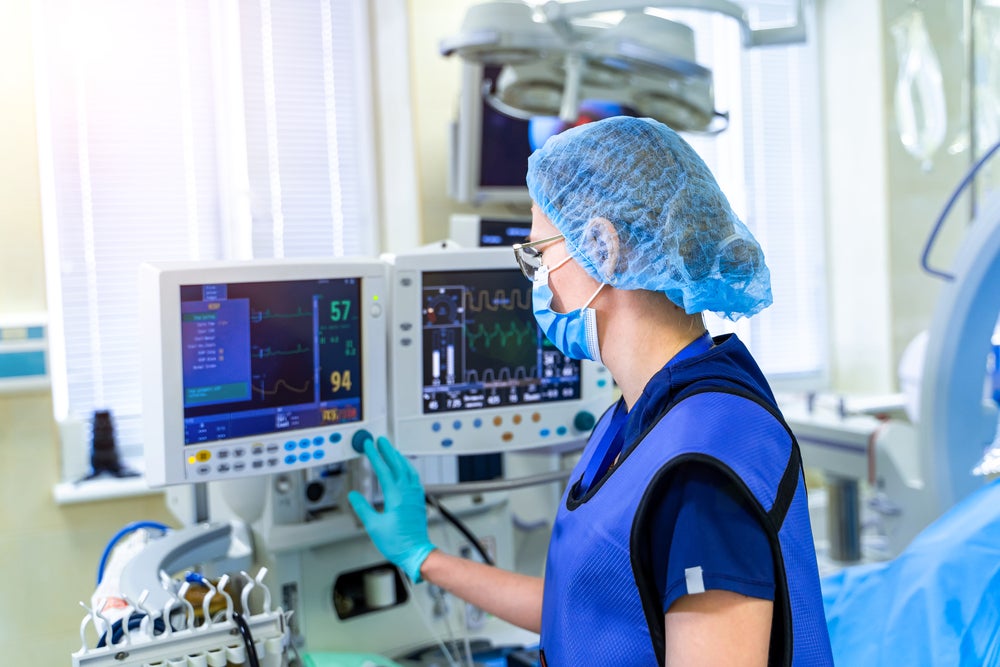 Need to know:
The significant efficacy difference between fostamatinib and placebo in a Phase II trial draws efficacy optimism for the SYK inhibitor in ongoing late-phase studies.
Fostamatinib, based on available data, seems to be optimal for use in more severe cases of Covid-19. But there is value in studying the drug in preventing hospitalised patients from having severe disease in the first place.
Rigel Pharmaceuticals' fostamatinib has potential to be an attractive option in hospitalised Covid-19 patients at risk or with severe disease, experts said. Fostamatinib is generally anticipated to deliver positive late-phase results and win a subsequent FDA authorisation, though there is some expert caution on basing forecasts from a small dataset.
Fostamatinib tablets are approved in treating chronic immune thrombocytopenia in the US and Europe under the brand name Tavalisse. While Gilead Sciences' Veklury (remdesivir) and generic dexamethasone are the current standards in hospitalised patients, there is still demand for more therapeutic options. Tavalisse is estimated to have peak sales of $401m in 2027, according to GlobalData forecasts. Rigel has a $546.72m market cap.
Fostamatinib is in a 308-patient Phase III trial (NCT04629703) enrolling hospitalised Covid-19 patients without respiratory failure and high-risk prognostic factors. Enrollment is on track and is growing at a reasonable pace, says Rigel's chief medical officer Dr Wolfgang Dummer. The trial has a November completion date.
On top of Rigel's Phase III trial, fostamatinib is in one of four arms in the 1,600-patient Phase II/III ACTIV-4 Host Tissue trial (NCT04924660). ACTIV-4 is sponsored by Vanderbilt University Medical Center (VUMC) in collaboration with the National Heart, Lung and Blood Institute (NHLBI). ACTIV-4 investigates treatments in hospitalised patients receiving oxygen therapy, with a May 2022 primary completion date.
Phase II data spurs optimism
Phase II (NCT04579393) data shows fostamatinib, in combination with standard of care (SOC), leads to fewer days in the ICU. In the trial, the drug delivered a median ICU stay of three days in the 30-patient arm, compared with seven days in the 29-patient placebo arm. This large gap between arms was not expected given the small sample size, says National Institutes of Health Clinical Center staff clinician Dr Jeffrey Strich.
Ascension St. John Clinic infectious disease medical director Dr Anuj Malik is optimistic about a positive Phase III study result, partly owing to the drug's mechanism. By blocking the enzyme spleen tyrosine kinase (SYK), which actives parts of the immune system and inflammatory cells, fostamatinib can potentially inhibit a downstream cascade of inflammation and organ injury, explains Imperial College London immunology and inflammation professor Dr Frederick Tam. The asset could reduce undesirable damage induced by the immune system's response to Covid-19, he adds.
Yet, despite Phase II hitting its mark, Strich acknowledges that there have been cases of Phase II studies that have shown promising results before ultimately not delivering them in subsequent trials. On 13 August, Rigel announced the US FDA declined its application for an emergency use authorisation (EUA) based on its Phase II data alone.
Differing inclusion criteria
Both ongoing late-phase trials should be taken in the context of their inclusion criteria, says Strich, who is a Phase II investigator. By not requiring hypoxaemia as an inclusion criterion, the Rigel-sponsored study looks at patients with milder forms of Covid-19, while the ACTIV-4 study looks at those with more severe disease, he adds.
While the Phase II study and ACTIV-4 are looking at treating patients with severe Covid-19 and improving speed of recovery, the Rigel Phase III examines the ways how fostamatinib can slow the disease progression in patients with milder forms of Covid-19, Strich explains. The ACTIV-4 primary endpoint is the number of oxygen-free days through day 28. Meanwhile, Rigel's Phase III primary endpoint is looking at how many patients progress to severe or critical disease within 29 days of the first dose.
Phase II-indicated efficacy appears most profound in patients with severe and critical Covid-19.
Although the Phase II study may be small, results are still indicative of which patient groups could be particularly helped by fostamatinib, says Harvard Medical School associate professor Dr Anna Greka. Phase II-indicated efficacy appears most profound in patients with severe and critical Covid-19, Strich adds. The median number of oxygen days in the fostamatinib arm was 8 days, versus 20 days with placebo. The difference is even more profound in more severe patients (10 days with fostamatinib versus 28 days with placebo).
Fostamatinib seems to have less of an impact in milder forms, Tam says. The effects of fostamatinib on patients with milder disease and the possible prevention of hospitalised patients progressing to more advanced stages remain one of the chief objectives of the ongoing Rigel study, Rigel's Dummer notes.
Secondary endpoints crucial
Rigel's study has two notable 29-day secondary measures. The first is the proportion of subjects transferred into the ICU or who have died, and the second is the total number of hospitalisation days from randomisation. Meeting these endpoints is vital in delivering on the promising results of the Phase II study, says Malik, who is a Phase III investigator. With regards to the ACTIV-4 study, secondary endpoints include in-hospital mortality from day one until hospital discharge or the proportion of patients to be considered oxygen-free on day 14.
If the ongoing studies show the drug can reduce mortality, fostamatinib could become a sought-after treatment in hospitals, Malik says. Phase II patients treated with fostamatinib had not seen any deaths, whereas three subjects in the placebo group had died by day 29. To Malik, the drug should show at least a 20% to 25% reduction of mortality versus the placebo arm, with a p-value of at least 0.01.
SOC access may impact data
The Rigel study is spread across 41 locations in the US, Central and South America. In contrast, ACTIV-4 has sites spread over seven US locations. With fostamatinib being examined in countries where SOC may be harder to access, the Rigel study could potentially offer a notable efficacy bump in these places, Malik says. However, even in areas where SOC is accessible, fostamatinib could play a key role in tackling mortality, Tam notes.
As for its side effects, given fostamatinib is already approved in chronic immune thrombocytopenia, physicians should be able to characterise its common side effects, namely hypertension, nausea, and diarrhoea, Malik says. Although the drug may lead to an uptick in blood pressure and cardiovascular risk, they are not significantly increased.