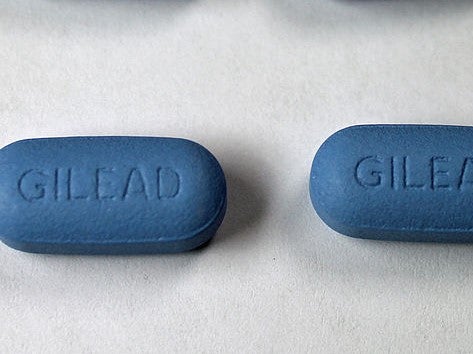 US-based Gilead has entered into a ten-year global research and development (R&D) collaboration agreement with Belgian clinical stage biotech Galapagos, in which the former will pay $3.95bn upfront to again access to the latter's innovative portfolio of compounds and drug discovery platform.
The deal stipulates that Galapagos will fund and lead all discovery and development until the end of Phase II, then Gilead will have the option to acquire an expanded license for that compound.
If that happens, then Gilead and Galapagos will co-develop the compound and share all costs equally. This will apply over the ten years of the agreement, as well as three years after if a programme has entered clinical development during the ten year period.
As part of the deal, Gilead will also make a $1.1bn equity investment into Galapagos, which will increase its stake in the company from 12.3% to 22%. Galapagos will seek to get shareholder approval to increase Gilead's stake further to 29.9%. Gilead will nominate two people to Galapagos' board of directors once the transaction has closed.
In return Gilead will gain the right to commercialise all current and future programmes outside of Europe. The company will gain rights to Phase III candidate for idiopathic pulmonary fibrosis, GLPG1690. If GLPG1690 is approved in the US, Galapagos will receive a $325m milestone fee from Gilead.
Gilead also has option rights for Phase IIb osteoarthritis drug GLPG1972 in the US. If Gilead chooses to acquire an expanded license to GLPG1972, it will pay $250m to Galapagos. If secondary endpoints for GLPG1972 are met, Gilead will pay an additional $200m; Galapagos may be eligible to a further $500m in regulatory and commercial milestones after Gilead's opt-in decision.
Amending existing filgotinib agreement 
This ten-year collaboration builds upon an existing alliance between Gilead and Galapagos for the development and commercialisation of filgotinib for rheumatoid arthritis and other inflammatory diseases.
As a result of this new ten-year collaboration, Gilead and Galapagos have amended this filgotinib agreement so Galapagos will have greater involvement in global strategy and participate more broadly in commercialising the product in Europe. Future development costs will be split evenly, rather than the 80/20 split in the original agreement.
The companies will retain their co-commercialising agreement in France, Germany, Italy, Spain and the UK; Galapagos will retain exclusive rights to Belgium, the Netherlands and Luxembourg.
This deal is subject to customary closing conditions, and is expected to close in the third quarter of 2019.