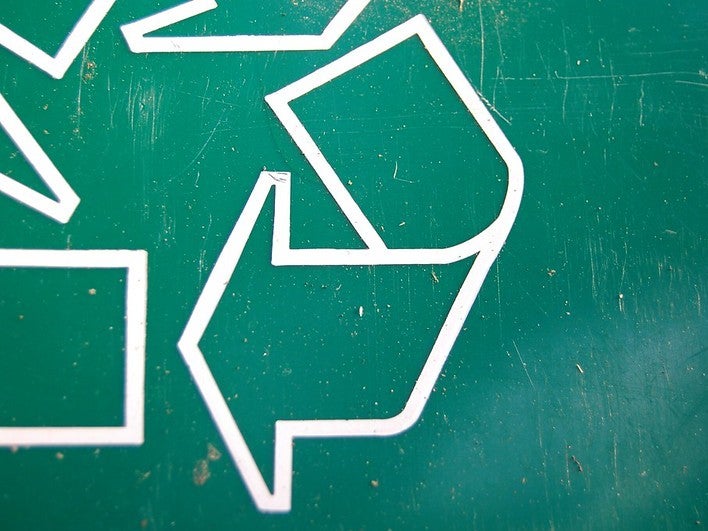 Pharmaceuticals are a major global polluter, generating greenhouse gas emissions approximately 55% greater than that of the automotive industry. A report by Mordor Intelligence estimates that the global blister packaging market will grow at a rate of 6.3% to $24.26bn by 2024, particularly in Europe where around 80% of hard medicines are presented in a blister format.
The global pharma sector would need to reduce its emissions by 59% come 2025 in order to comply with carbon reduction targets in the Paris Agreement. Major players like Roche and Johnson & Johnson have significantly reduced their emissions in recent years, but there's no guarantee that their competitor companies will follow suit – however the roll-out of recyclable blister packs could go some way towards changing this.
Dispose at the curbside
Pharmaceutical manufacturer Romaco Siebler and foil specialist Huhtamaki are about to launch a range of recyclable unit dose packaging for solid pharmaceutical products, made from recyclable polyolefin laminate. With over 90% of the components used to make the packaging made of either polyethylene (PE) or polypropylene (PP), more than 70% of the final product can be recycled.
Huhtamaki's foil is processed into four-sided sealed strips with a push-through function using Romaco's HM 1-230 heat-sealing machine, which can process up to 7,000 tablets per minute. The manufacturers maintain that adopting this packaging can lower the packaging-associated costs faced by a pharmaceutical company by up to 60%, as it requires significantly less raw materials than conventional blister packaging.
Huhtamaki senior sales manager Fabio Daidone says: "The environmental benefit comes from using less material in terms of weight as well as from not using PVC, which is still used a lot in medical blister packs."
The foil of the new push packs exhibits the same barrier properties as conventional blister foil, but is much thinner and lighter. At present, manufacturers can choose between 9 µm and 25 µm as the aluminium foil thickness
Romaco Siebler and Huhtamaki also maintain that the blister packs can give medicines a longer shelf life due to the smaller cavities in the packaging material. After use, the consumer should be able to dispose of the packaging alongside the rest of their recyclable waste.
Too little too late?
The new packaging is currently in development, with Romaco Siebler testing the product at its facilities in Karlsruhe, Germany, on behalf of an anonymous multinational pharmaceutical manufacturer. Huhtamaki says it expects the product to be on the market by 2021/2022 should the validation process be successful.
Of course, this doesn't mean that within a year or two we're looking at all pill packets being fully sustainable – the product still needs to be accepted by manufacturers upon validation, and many may not choose to go ahead with sustainable packaging for myriad reasons.
So, why now? Why is a near-fully recyclable version of such a vital everyday product only just entering the market, in 2020?
Romaco Siebler communications executive Sussane Silva attributes this to a lack of pressure on the pharmaceutical industry to move towards sustainability.
"Pharmaceutical companies will still have to decide to take the route of recyclable packaging and at this moment we can only offer a technical solution," she says. "It can work this way in the future, but the final decision is upon the pharmaceutical manufacturers to choose this kind of material for their packaging."
Of course, these polyolefin laminate pill packets are only one sustainable option and there's a good chance other packaging manufacturers will start to develop their own products. With so many options now available for the humble drinking straw – paper, aluminium, even pasta if you know where to look – surely pharmaceutical packaging can head down the same road.