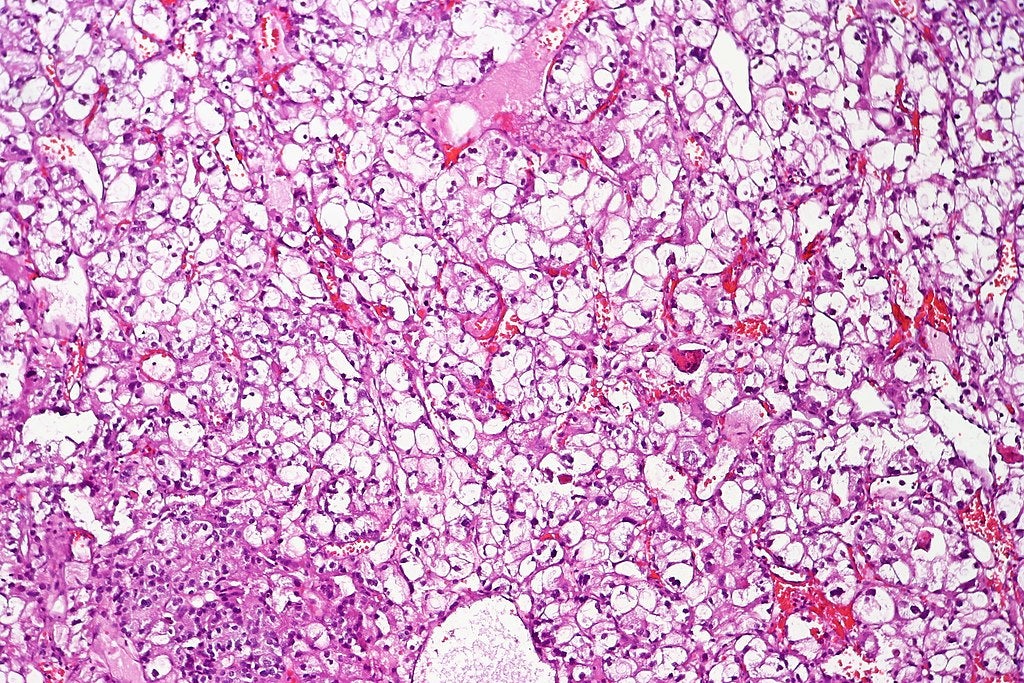 Earlier this year, New Jersey-based Immunomedics' first drug, an antibody-drug conjugate (ADC) called Trodelvy (sacituzumab govitecan), was approved by the US Food and Drug Administration (FDA) for heavily pre-treated metastatic triple negative breast cancer (TNBC).
Swiss pharma giant Roche has been supporting Immunomedics in the development of Trodelvy for TNBC. Now Immunomedics and Roche have expanded their collaboration to include two more solid tumour indications: metastatic urothelial cancer (UC) and metastatic non-small cell lung cancer (NSCLC).
Promise of Trodelvy in UC and NSCLC
Trodelvy targets Trop-2, a glycoprotein expressed on the surface of certain cancer types. As well as being highly expressed on breast cancer tumours, Trop-2 is also found on other cancer types, including UC and NSCLC.
Immunomedics is conducting its own Phase II studies in UC and NSCLC; these trials have yielded promising results so far.
The company's chief business and financial officer Usama Malik states that in a metastatic UC trial, "Trodelvy produced an overall response rate (ORR) of 31%, with an encouraging median duration of response (DoR) of 12.6 months and median progression-free survival (PFS) and median overall survival (OS) of 7.3 months and 16.3 months, respectively."
"While in 54 heavily-pre-treated patients with metastatic NSCLC, the ORR was 19%, median DoR was 6.0 months, and median PFS and median OS was 5.2 months and 9.5 months, respectively," adds Malik.
Combining Trodelvy and Tecentriq
Immunomedics' collaboration with Roche centres around the potential Trodelvy has as a "combination treatment when paired with the right complementary drugs" in these two indications, explains Malik.
Roche and Immunomedics will be studying Trodelvy in combination with Roche's anti- programmed cell death ligand 1 (PD-L1) checkpoint inhibitor, Tecentriq (atezolizumab), in two Phase Ib/II studies.
Checkpoint inhibitors alone have struggled to keep ORRs low in metastatic UC and NSCLC. "People who have relapsed after, or are refractory to, platinum chemotherapy and the recently approved checkpoint inhibitor treatments have a significant unmet need with few treatment options available," explains Malik. However, Roche and Immunomedics hope that combining Trodelvy and Tecentriq could help overcome that unmet need.
Malik concludes: "Trodelvy can cause tumour-cell death with possible neoantigen release, combining it with Tecentriq, an immune-stimulating agent, could potentially create a synergistic effect.
"Additionally, the two agents have very different mechanisms and non-overlapping adverse event profiles, making them good combination partners."