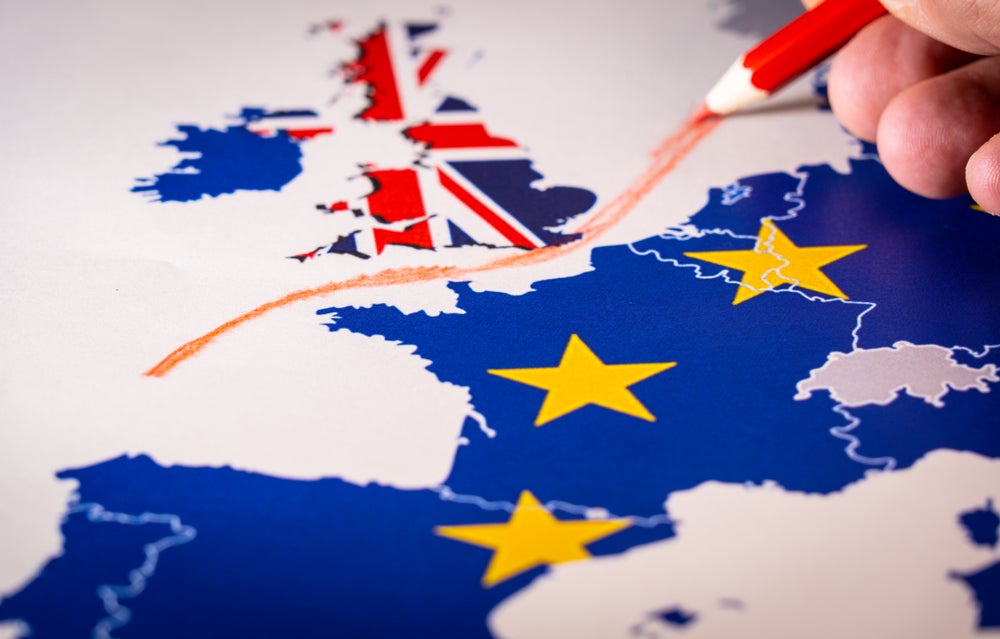 As the UK edged closer and closer towards leaving the European Union (EU) last year, there was significant discussion about the need to stockpile drugs, particularly to prepare for a possible no-deal scenario. The UK Government called on pharma companies to have a six-week buffer stock of around 7,000 medicines and vaccines and tried to dissuade patients from stockpiling medications themselves.
However, the Covid-19 pandemic has begun to significantly erode some of this stockpile, as well as disrupting international pharmaceutical supply chains. This is a major concern as the UK is yet to actually leave the EU, and as a deal is yet to be reached with the EU, no-deal Brexit remains a real possibility.
To add to this concerning situation, the possibility of a second wave of this deadly viral disease as global lockdowns ease is high. Europe has already seen a rise in weekly cases for the first time in months, forcing a few countries, including Germany and Portugal, to re-impose lockdowns. A second wave would undoubtedly further deplete drug stockpiles with less than six months to go until the UK is set to start its Brexit transition on 1 January 2021.
As the UK Department of Health and Social Care now starts to look at ways to rebuild this six-week stockpile for drugs, supply chain software company LLamasoft's director Matthew Woodcock has some suggestions for how advanced scenario planning could help both governments and companies be better prepared for future disruption to medicine stockpiles and supply chains.
Allie Nawrat: Why is there a need for the UK to have a significant stockpile in general and specifically in relation to ongoing Brexit uncertainty? 
Matthew Woodcock: The classic reason why any organisation holds inventory is to bridge a supply gap or a change in demand. Significant world events only seem to be happening more and more frequently, therefore, there is a growing need for a stockpile if the UK is to maintain a constant supply of critical drugs. In relation to Brexit itself, there are fears supply routes in and out of the UK will be temporarily blocked or slowed. The UK's stockpile will then be able to bridge the gap and maintain a constant supply in the short term.
AN: How has the Covid-19 pandemic disrupted the UK's drug stockpile? 
MW: Overall the UK's drug stockpile has experienced heavily increased demand on Covid-19 related and supportive drugs, while also being impacted by wider changes in air-freights and export rules. The global pandemic has highlighted some serious supply chain issues and made clear the implications of relying too heavily on one geography for our active pharmaceutical ingredients (APIs) – 70% of which currently come from China. However, Chinese manufacturers were able to come back online relatively quickly meaning disruptions in supply were limited.
AN: What are the major flaws of the UK's current approach of drug stockpiling and responding to supply shortages? 
MW: While a stockpile is necessary to cover short-term demand or supply uncertainty, there need to be equal efforts to cover the medium-term. Putting in place a contingency plan which involves rapid-response supply chains that are more generic will be key to bridging a longer-term gap. The government needs to know where the resources are, what supply risks are posed and how quickly they can react. This is especially necessary as more novel diseases, such as Covid-19, continue to present themselves; in these cases, existing drugs and ready-made supply chains may not be immediately to hand.
AN: How can the government and other healthcare organisations be better prepared for future supply and stockpile disruptions? 
MW: It is not necessarily the case that the government needs to alter its approach, but instead supplement it by increasing its preparedness to respond quicker. To do this, it must look to have early warning systems, full visibility of the supply chain and an understanding of where the critical points are located.
Recent advancements powered by algorithmic intelligence and cloud computing are allowing for rapid experimentation and modelling of supply chains. Digital twin technology could allow the UK Government to digitally replicate and test its emergency strategies. This means that in the event of a crisis it could efficiently organise its supply chain to produce an optimum output.
AN: How can the UK build more visible and resilient supply chains? 
MW: If the UK Government is to build resilient drug supply chains, it must factor in the capacity to continuously adapt; as Covid-19 has highlighted, any geography, industry or product can be disrupted at any time. Adding agility and flexibility into the supply chain will enable it to operate under the new, but also temporary, conditions prevailing post-disruption – and do so repeatedly. Supply chain modelling will be essential if they are to do this successfully; substantiated resiliency analysis, an end-to-end view of the chain and the planning of risk responses will all be crucial to creating resilience for future uncertainties.
AN: Do you think the Covid-19 pandemic has cemented the need for better preparedness in the pharma supply chain as the UK looks towards leaving the EU in 2021?
MW: Covid-19 has reaffirmed what many already knew: preparedness will be key if supply chains are to withstand disruptions caused by Brexit. Most organisations already have extensive plans for all eventualities when it comes to Brexit. However, some may now be adding in extra resilience for unpredictable situations.