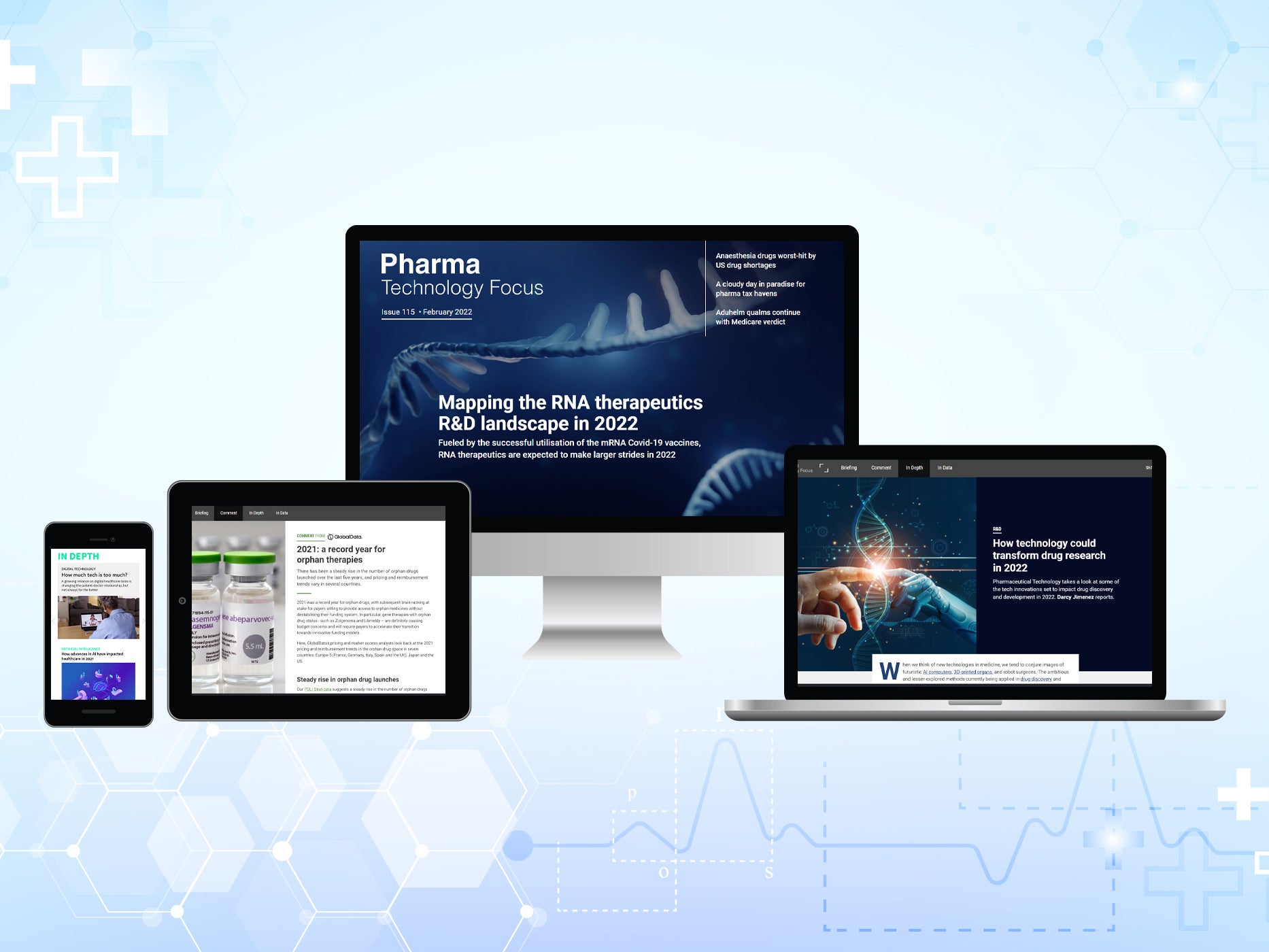 The latest issue of Pharma Technology Focus is out now. Read it for free on all devices.
Early in the year, it's typical to look forward and estimate the kind of changes we might see in the healthcare space.
Against the backdrop of the Covid-19 pandemic, pharma and biotech companies continue to innovate not just in the field of therapeutics and vaccines, but also in terms of the science to develop them. In this issue, we try to predict the changes across different fields within the pharmaceutical industry that may have already been set in motion.
In the lead feature, we look at the genomics field in particular, which has seen a particular resurgence thanks to the success of the Covid-19 mRNA vaccines. A spurt of investments by Big Pharma in this area has meant that different modalities to manipulate RNA for vaccines and therapeutics may soon be trialed in the clinic.
While the pharmaceutical industry has relied on emerging technologies for drug discovery for a long time, we take a closer look at some of the more recent scientific advances and business expansions in artificial intelligence and supercomputing that are touted to speed up the process.
Also in this issue, we examine the impact of a recent international agreement to harmonize tax rates on pharma companies that have headquartered in tax havens.
We also explore the use and reimbursement of the Alzheimer's drug Aduhelm. With the development and approval of more orphan drugs, their reimbursement also continues to evolve, and an analysis of the experience in 2021 provides another glimpse of the forecast for this year.
Read the latest issue of Pharma Technology Focus for all this and more news, insights, data and analysis from the pharmaceutical industry.
You can also subscribe here to receive email notifications when a new issue is available.