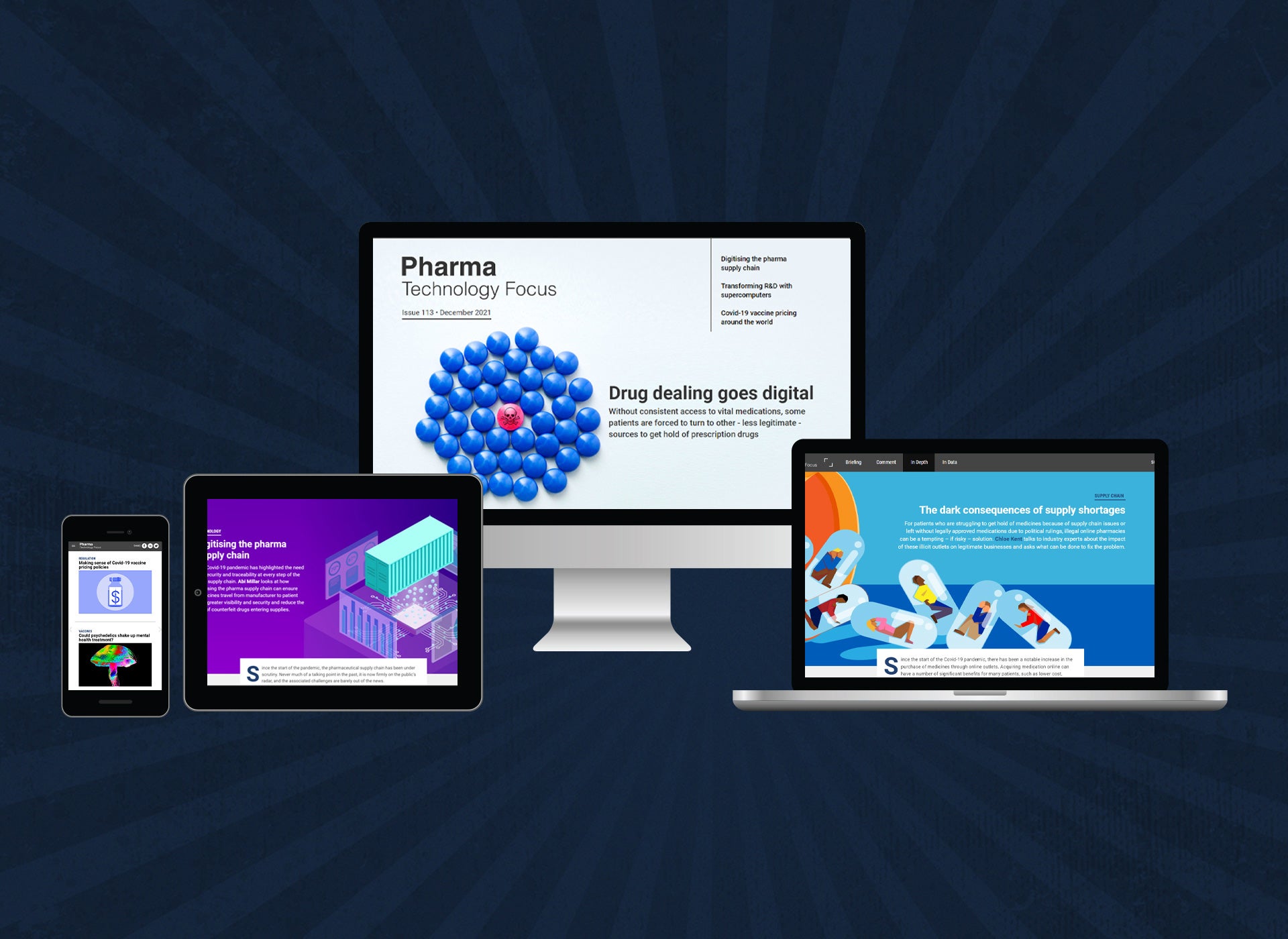 The latest issue of Pharma Technology Focus is out now. Read it for free on all devices.
Supply issues have plagued many industries over the past two years, as global lockdowns and border closures threw a problematic wrench into a delicately balanced system of operations. While companies scrambled to find solutions to the new logistical hurdles, patients were left without access to their medication.
Alongside the rise of Covid-19 came another concerning trend for the pharma industry: the popularity of illegal online pharmacies. Since the beginning of the pandemic, there has been a significant increase in the purchase of medication online, but while shopping for drugs on the web can have its benefits, it is not without risk. In fact, many digital outlets selling medication are operating outside the bounds of the law, leaving purchasers vulnerable to substandard or even counterfeit products.
So, what can be done to protect patients as telemedicine and online pharmacy services develop in the coming years? We find out.
Elsewhere in this issue, we break down Covid-19 vaccine pricing by country and company to learn more about the vaccine equality debate, take a look at stagnation in the Schizophrenia drug pipeline, and find out how next-generation supercomputers are revolutionising research and development in the pharma space.
Highlights from this issue
The dark consequences of supply shortages
For patients who are struggling to get hold of medicines because of supply chain issues or left without legally approved medications due to political rulings, illegal online pharmacies can be a tempting – if risky – solution. Chloe Kent talks to industry experts about the impact of these illicit outlets on legitimate businesses and asks what can be done to fix the problem.
Digitising the pharma supply chain
The Covid-19 pandemic has highlighted the need for security and traceability at every step of the drug supply chain. Abi Millar looks at how digitising the pharma supply chain can ensure medicines travel from manufacturer to patient with greater visibility and security and reduce the risk of counterfeit drugs entering supplies.
Life sciences professionals prioritise quality over cost for PV automation
New research among 200 professionals in senior roles spanning pharmacovigilance (PV), drug safety and product safety departments has revealed that, for the first time, companies are prioritising quality over cost for PV automation. John Price, life sciences industry consultant and board advisor to Arriello, presents his analysis of the research findings.
Read the latest issue here for these stories and much more insight, comment and analysis.
Next issue preview
Pharmacovigilance of a single drug is one thing, but when it comes to polypharmacy – taking multiple medications at once – getting to the bottom of an adverse event is even more complex. Which drug of several caused the adverse event, or did interactions between them play a role?
In the next issue of Pharma Technology Focus, we explore the challenges of safety reporting in patients taking more than one drug, and how the process – and patient safety – can be improved.
Elsewhere, we speak to XIL Health founder and CEO Susan Lang to find out if 3D printed drugs can live up to the hype as the future of pharma, revolutionising personalised medicine, impacting drug distribution and tackling infectious diseases and sustainability.
Sign up here to receive email notifications when a new issue of Pharma Technology Focus is out.