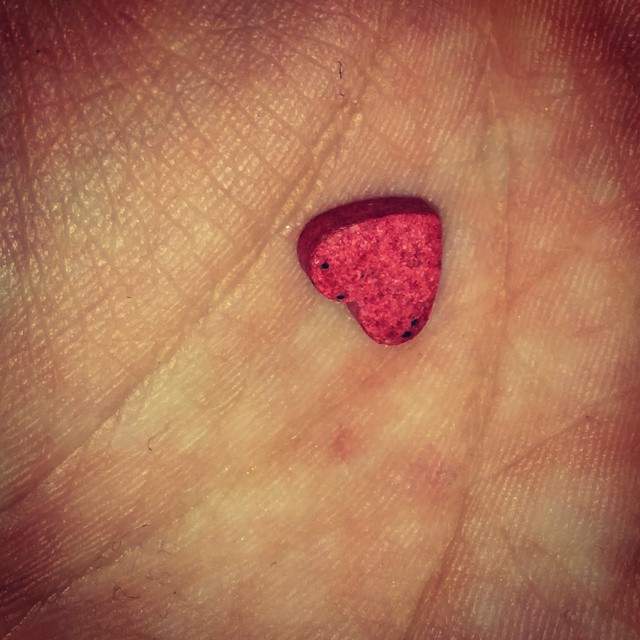 A handful of dedicated researchers have for decades been championing the use of psychedelic drugs to treat a range of psychiatric disorders. With MDMA now designated a 'breakthrough therapy' for the treatment of post-traumatic stress disorder (PTSD) by the FDA, it looks like their hard work is about to pay off.
When you think of certain psychedelic drugs, images of peace signs, 60s festivals and hippies probably come to mind. Others, like MDMA, are likely to conjure pictures of British tourists partying until dawn on the dancefloors of Ibiza.
Until recently, these were the types of shot that invariably accompanied articles about psychedelics' potential in the field of psychiatry, their headlines referencing the pure chemicals' diluted and often adulterated street counterparts – Ecstasy or Molly in place of MDMA.
Fast forward to 2017, though, and, grainy polaroids of 60s hedonism have been replaced with sharp images of doctors in white coats with clipboards, a testament to the huge steps forward that have been made in the field of psychedelics research, particularly for the treatment of PTSD, a condition that approximately 7% of the US population and 11-17% of US military veterans will have at some time in their life.
A breakthrough therapy
The Multidisciplinary Association for Psychedelic Studies (MAPS), a non-profit research and educational organisation founded in 1986 whose mission is to develop medical, legal and cultural contexts for people to benefit from the careful use of psychedelics and marijuana, has been leading the march.
By 2016, MAPS had completed six Phase 2 clinical trials, which have shown that MDMA-assisted psychotherapy may improve the effectiveness of psychotherapy for people with long-term, treatment-resistant PTSD.
Two months after the treatment, which is a 12-week course of psychotherapy including three administrations of MDMA within a therapeutic context, 61% of the 107 participants – who had suffered from PTSD for an average of nearly 18 years – no longer qualified for PTSD. At the 12-month follow-up, this had risen to 68%.
Following these results, the FDA granted MDMA-assisted psychotherapy 'Breakthrough Therapy Designation', acknowledgment that this treatment may have a meaningful advantage over the current available medications for PTSD.
The next step – and the final phase of research required before the FDA decides whether or not to approve the treatment – is Phase 3 trials, which will test the same hypothesis in 200-300 more participants across 12-15 research sites, with enrolment beginning in Spring 2018.
If successful, the treatment could be approved as soon as 2021. It's a far cry from the early days of MAPS – founder Rick Doblin working alone on his laptop, doggedly drumming up support.
Addressing the root cause
Up until now, the drugs used to treat PTSD have addressed the symptoms rather than the cause. "If the patient's depressed, you give them an anti-depressant, if they can't sleep you give them a hypnotic, if their mood goes up and down, you give them a mood stabiliser," explains Dr Ben Sessa, a British psychiatrist who has been advocating for the use of MDMA as an adjunct to psychotherapy for many years.
The reason MDMA has the potential to work so much better than current drug treatments – when used in a psychotherapeutic context – is because it goes right to the root cause of the condition.
"The analogy I always use is the idea of MDMA as an antibiotic for PTSD," Sessa says. "If you have an infection, the symptom is a high fever. You can take paracetamol to bring down the fever but it doesn't actually tackle the bug. You need an antibiotic for that."
It's the same idea with MDMA-assisted psychotherapy. "When we treat symptomatically with SSRIs or sleeping tables, we take the edge off one of the symptoms of PTSD," Sessa continues. "But MDMA-assisted psychotherapy tackles the core cause of PTSD – the trauma – providing patients with an opportunity to address and be with and explore and resolve the traumatic memories that caused the PTSD. It provides a safety net."
As John Krystal, chairman of psychiatry at Yale University and a director at the VA National Center for PTSD, explains: "MDMA distorts the processing of social information. As a consequence, it makes you feel more trusting/accepting of others. In this way, it is possible that it may help people who are feeling isolated, defensive, and emotionally cut-off from others feel more connected, trusting, and open. It may also alter self-perception, enabling people to be more forgiving of themselves."
Side effects and abuse
Krystal is keen to add, however, that it is not yet clear whether these effects are useful in the treatment of PTSD and whether the benefits, if any, are lasting. Sessa too stresses that, while the results of MAPS' Phase 2 trials blow traditional treatments out of the water, more studies do need to be done.
Other concerns that have been raised about therapy with MDMA include the treatment's side effects. Even in its purest form, these include increases in heart rate, blood pressure and body temperature while patients are under its effects, although these are generally not problematic for physically healthy individuals.
If it were to be FDA approved, some also worry that people could think it was acceptable to either take MDMA recreationally or try to treat their trauma with it outside therapy. It's an issue MAPS has been trying to address for many years.
"We're trying to show what the actual risks of MDMA are, what the potential benefits are and how it can be used in the safest way possible – in the psychotherapeutic context," says spokesperson Brad Burge.
"If we were to develop MDMA secretly, then all of a sudden it would be available in 2021 and there might be a backlash. So we're taking this time – the time it takes to do this research – to also educate the public. The hope is that positive, honest drug education will balance out all of the negative propaganda that's been circulating for decades."
Changing attitudes
The best case scenario in 2021 for MAPS is multi-fold. First, they've been able to raise the more than $10 million they still need to complete Phase 3 trials. Second, they've been able to develop a training programme for therapists ahead of time and begun to train hundreds if not thousands to deliver MDMA-assisted psychotherapy when approval is granted.
And finally, attitudes have changed enough that both the healthcare sector and the general population are open to further research into MDMA and other psychedelics, which MAPS will be able to fund with the income they receive from MDMA-assisted psychotherapy for PTSD.
"If people can see that MDMA has a potential use in therapy, that right there undermines the very logic of the war on drugs, which says that there is a category of drugs that is bad for everything and that should never be touched. Just by moving one of those drugs through the FDA approval process, that should open up willingness to fund and conduct research into other psychedelics as well," Burge says.
For Sessa, things are certainly on the right trajectory. "People have moved beyond the stereotypes and we've put to bed the idea that [psychedelics] are something to do with the 60s," he concludes. "This is very much its own thing in its own right and it's happening now to this generation."