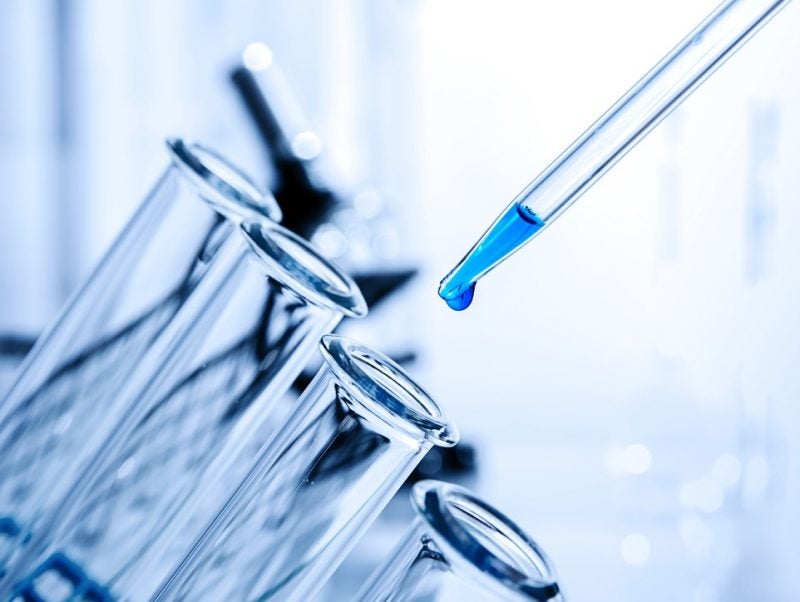 Two decades after its founding, clinical development-focused Medidata announced in June this year that it had been acquired by France-based Dassault Systèmes for $5.8bn. The deal is intended to allow the combined company to deliver a more complete end-to-end solution across the clinical development and commercialisation space.
In light of this acquisition, which is expected to close in the final quarter of 2019, Medidata CEO and co-founder Tarek Sherif discusses how the clinical development space has changed over the past two decades and how it will transform further in the near future.
Allie Nawrat: Since Medidata was formed 20 years ago, how has the clinical development industry evolved, and how competitive is the space today?
Tarek Sherif: The major difference between when we started and today is that the individual processes within development were siloed; you had different people in different groups who were responsible for managing different aspects of a clinical trial, and a cottage industry of technology providers grew up to meet the specific needs of each of those individual siloes. It is natural for it to happen that way; it happened in other industries.
In the past, you could get away with not efficiently sharing information between different groups or different workflows. And in today's environment, and in the environment we are moving towards around precision medicine, you have to have much more of a platform approach to be able to share information from one aspect of the work to another; an integrated approach becomes much more valuable to solving the problem of scale and efficiency. That's really the big evolution.
The competitive environment was very different even 10 years ago. You were competing in each individual silo, the competition was quite intense. I would say that in some ways, that dynamic hasn't changed that much, but we're entering a new era where the capabilities of a platform approach are really the basis for the next generation of drug development, where you take a much more informed approach.
If you can't bring an integrated platform approach to the basics of drug development, then it makes it much more difficult to bring that next level of analytic capabilities to the overall process.
AN: Technology has been crucial to improving the speed and efficiency of clinical development. What emerging technologies do you think will be crucial to further revolutionising of the landscape in the coming years?
TS: Machine learning and AI capabilities are going to play the biggest role in revolutionising what happens in drug development. But that's putting the cart before the horse, the reality of the industry is that you still have the vast majority of development work happening in a siloed manner; platform isn't the standard.
You can bring AI capabilities to individual silos, but that is still not going to ultimately bring scale to the process. We need a much broader adoption of platform into development, and then layering much more sophisticated analytics and visualisation capabilities on top of that."
There's [also] been some talk about the concept of virtual trials. One of the biggest issues in clinical trials is that you get a high rate of drop out of patients because the trials aren't necessarily patient friendly: they often have to make long commutes and the doctors and clinics aren't usually accessible.
But if you're running a virtual trial, where data collection is done in a way that's much more friendly to the patient, that's going to change the enrolment and dropout rate. It's going to be very meaningful, because one of the big issues is we can't find enough patients in development; the leading cause for delays and expense over runs in clinical trials is that you just don't have the enough patients in your trial. I think that'll be a big change that will happen in the next five years.
AN: Looking back at Medidata's origins, what is your main piece of advice to those looking to enter the clinical development space?
TS: One of the mistakes that a lot of tech companies trying to enter the space [make is] they don't have the right scientific or research understanding. There's a lot of great tech out there, but how you apply that tech to the unique problems of clinical development is an entirely different proposition, and that's where the value really is. You have to put it in the context of how does the customer actually get value.
We've learned that over the years. Matching industry knowledge with the technology [is] one of things we've figured out how to do quite well with our AcornAI company.
AN: After the Dassault acquisition, what are your plans for Medidata over the coming 20 years?
TS: We are excited about the Dassault acquisition. Over time this accelerates our ability to really execute against our mission, which is to impact patients' lives in a very meaningful way. This is because now we're not just in the development space, but [the deal] takes us into research and manufacturing, impacting the patient directly in a post-approval world. For us, that's closing the big loop; that was really the allure of our conversations with Dassault.
When you combine their capabilities on the life sciences side and our capabilities on the life sciences side, there is the potential to be a disruptive game changer at a much bigger scale than what we were even contemplating as possible over the next five to ten years.
Also, with the acquisition, I think we are the company best positioned to help industry make precision medicine become a reality. This is because I believe having an end to end platform approach from research, through manufacturing, to delivery to patients, and [having] sophisticated analytic capabilities on top of that is necessary for precision medicine, with all its complexities, to become reality.