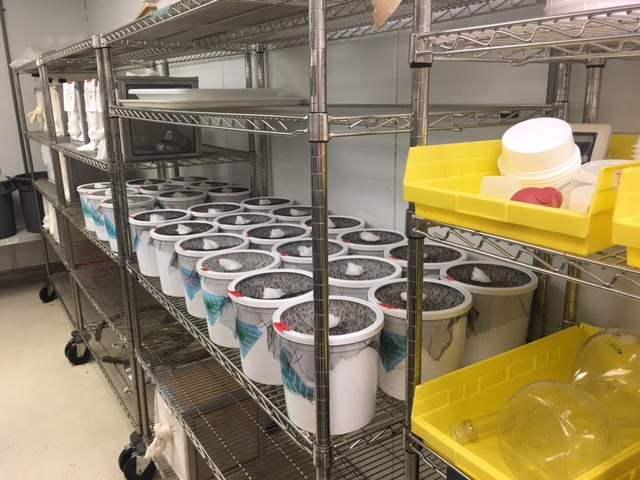 Despite many years of focused research by multilateral alliances, the pharmaceutical industry and healthcare charities, malaria remains a serious public health concern in many parts of the world, particularly in sub-Saharan Africa, South East Asia and Latin America.
One of many reasons for the persistence of malaria is issues with treatments for recurring P.vivax malaria, a form of malaria that can remain dormant in the liver for many years and makes people a reservoir of the disease.
There are approximately 8.5 million cases of recurring malaria every year and it is the most common form of the disease outside of sub-Saharan Africa. The dormancy of the parasite means it can avoid eradication by most antimalarial agents used against blood-stage parasites.
In July this year, the US Food and Drug Administration (FDA) approved GlaxoSmithKline (GSK) and Medicines for Malaria Venture's (MMV) drug for recurring malaria, Krintafel (tanfenoquine). A single dose of the drug can flush the parasite out of its hiding place in the liver.
The existing treatment, primaquine, works in the same way as Krintafel, but it requires patients take a 14-day course, which often leads to poor compliance once people start to feel better.
Following their success in the US, MMV and GSK intend to apply for regulatory approval for Krintafel in malaria-endemic countries. They are planning to provide the drug as a not-for-profit medicine to ensure as many people as possible with malaria have access to this novel therapy.
MMV chief executive David Reddy discusses the non-profit's collaboration with GSK to develop Krintafel and the next steps for the drug, as well as necessary future developments to eradicate malaria across the world.
Allie Nawrat: What was the nature of MMV's collaboration with GSK on Krintafel?
David Reddy: MMV and GSK have been working together to develop Krintafel since 2008, sharing both the risk and cost of its development. The joint tafenoquine GSK-MMV project team meets regularly, both virtually and in person. With MMV's support, GSK conducted the clinical trials and submitted the regulatory files to the US FDA and the Australian Therapeutic Goods Administration (TGA).
MMV and GSK bring different expertise and perspectives to the table. GSK, as a large pharmaceutical company, brings industry know-how, expertise, state-of-the-art research facilities and a global operating network. MMV, as a product development partnership, brings malaria knowledge and research and development expertise based on almost two decades of experience in the field. It also provides access to its global partnership network and Scientific Expert Advisory Committee, as well as expertise in facilitating access to new drugs in malaria-endemic countries.
AN: Tafenoquine is the first single-dose treatment for recurring malaria. What makes this type of malaria so hard to treat?
DR: P. vivax malaria is hard to treat for several reasons: the parasite usually circulates at low levels in the blood, making it hard to detect; it can be present and infectious even when the person shows no symptoms. And most importantly, without treatment to eliminate the dormant form in the liver, patients suffer from repeated bouts of the disease, never knowing when it will relapse and when its debilitating symptoms will return.
For over 60 years, the dormant form of P. vivax malaria has been treated with primaquine, an 8-aminoquinoline, approved by the US FDA in 1952. The WHO recommends a daily dose of primaquine for 14 days to dispel the dormant parasites, alongside a three-day blood-stage medicine to cure malaria symptoms. However, once symptoms are relieved, patients often do not comply with the full course of primaquine anti-relapse treatment. This lack of compliance is another obstacle to preventing malaria relapse, and patients then continue to suffer, often from repeated relapses that can originate from a single infected mosquito bite. Single-dose tafenoquine is expected to significantly improve compliance.
AN: What makes this drug able to flush out the parasite in a single dose compared to a 14-day regimen for primaquine?
DR: Tafenoquine is from the same chemical family as primaquine and so works in a similar way. The difference is that the chemical structure of tafenoquine was designed to allow the compound to stay in the body for longer. This translates into a longer duration of action against the parasite, meaning that one dose of tafenoquine can achieve a similar effect to two weeks of daily primaquine.
AN: What are the next steps for tafenoquine? Which countries are you looking for approval in next?
DR: Now that tafenoquine has been approved by the US FDA, MMV and GSK are awaiting regulatory review of tafenoquine by the Australian TGA. If and when that approval is received, the next step would then be to seek regulatory approvals in P. vivax-endemic countries. GSK and MMV have prioritised regulatory submissions in countries in Asia, South America and East Africa based on regulatory requirements, disease burden, national radical cure policies, and where clinical trials were conducted.
In addition, as with primaquine, tafenoquine can induce haemolysis in patients who have a deficiency in the enzyme glucose-6-phosphate dehydrogenase (G6PD), meaning that patients need to be tested for G6PD activity before being given either drug. Given this situation, PATH and GSK are working to facilitate development of suitable point-of-care diagnostic tests that will ensure safe deployment of tafenoquine. Three countries, one from each malaria-endemic region, will be targeted for deep-dive implementation studies to define the core supporting interventions required to ensure the correct use of tafenoquine together with a diagnostic test.
A Phase III study is also underway in Indonesia looking at the co-administration of tafenoquine with an artemisinin-based combination therapy for the treatment of the blood-stage infection. It is hoped the results from this study will lend support to the registration process in some countries that currently use ACT instead of chloroquine to treat the blood-stage infection.
AN: Is MMV working on other products with drug companies focusing on the elimination of malaria?
DR: MMV and partners manage a portfolio of 65 projects, the largest portfolio of antimalarial R&D and access projects ever assembled. The portfolio includes nine new drugs in clinical development addressing unmet medical needs in malaria, including drug resistance, medicines for children, pregnant women and relapsing malaria, and drugs that could support the elimination/eradication agenda. This focus on unmet needs is essential if we are to contribute to the global drive towards malaria elimination.
MMV seeks partnerships with drug companies and begins to work with them as soon as promising compounds in the MMV portfolio progress to early clinical development. MMV's success in research, access and product management comes from its 160 active global partnerships. Since its inception in 1999, MMV has built an extensive network of over 400 pharmaceutical, academic and endemic-country partners in more than 55 countries.
AN: What does MMV see as the main obstacles to malaria eradication?
DR: Arguably, the biggest threat today is the lack of universal access to today's interventions, such as bed nets, rapid diagnostic testing and medicines. Other key threats include mosquito resistance to insecticides and emerging malaria drug resistance.
The availability of new tools, like tafenoquine, will increase the impact of control and elimination efforts. Moving forward we must continue to research novel-acting medicines with simpler dosing regimens, such as tafenoquine, which can be administered in a single dose, and also address drug-resistant parasites. Other challenges include the need to protect vulnerable populations such as children and pregnant women and reduce overall malaria transmission. MMV is working with partners to develop new medicines to help overcome these challenges as well as ensure new medicines reach the populations that need them.