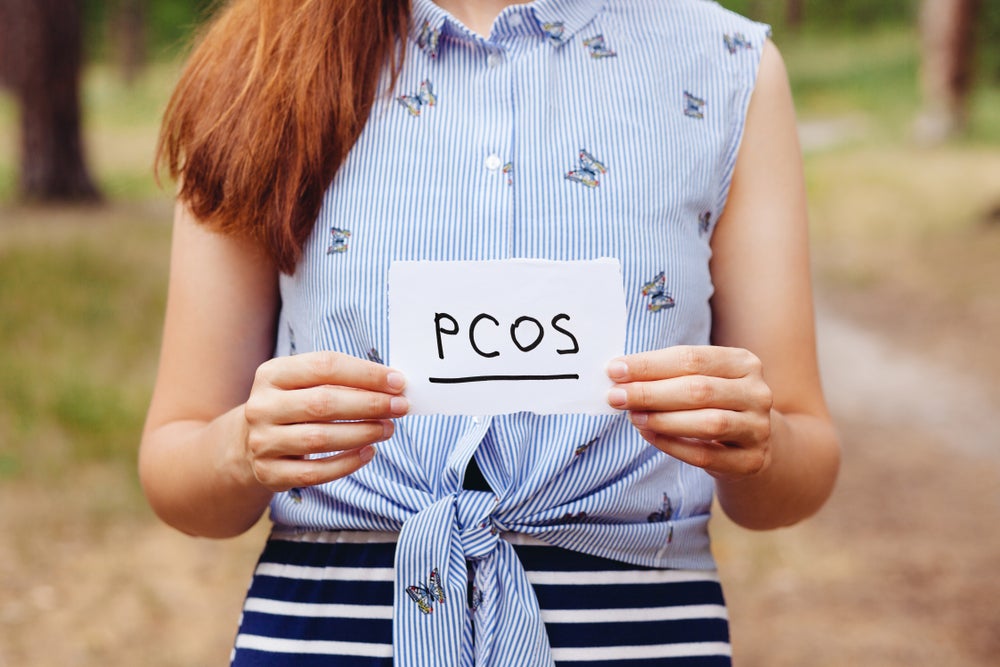 Polycystic ovarian syndrome (PCOS), sometimes known as polycystic ovarian disease (PCOD), is a common endocrine disorder experienced by approximately 5 to 13% of people of reproductive age worldwide. While lifestyle modifications play a key role in treating PCOS, the paucity of new treatments signal a need for breakthrough research.
Research states that PCOS is typically characterized by hyperandrogenism, high levels of androgens; ovulatory dysfunction; and polycystic ovaries. Scientific research and a better understanding of the condition is driving new developments in medications. "The condition's symptoms are not homogeneous, and that makes drug development complicated," Javier Szwarcberg, CEO of Spruce Biosciences, a rare disease company researching endocrine disorders, says.
A growing body of research also highlights the condition's impact on quality of life and mental wellbeing. It is associated with insulin resistance (IR), metabolic syndrome (MS), low-grade chronic inflammation, and an increased risk of non-alcoholic fatty liver disease.
Unmet need for PCOS medications
With limited research comes the perception that for decades, the pharmaceutical armamentarium for PCOS has been restricted to a handful of standard drugs. Hormonal contraceptives, and other drugs like clomiphene, eflornithine have been reported to ameliorate symptoms. As per GlobalData, practitioners typically turn to five drugs to treat PCOS; the main drug is metformin, accounting for almost a quarter of trials (24.7%).
GlobalData is the parent company of Pharmaceutical Technology.
Standard medications used for the disorder have also raised questions over their ability to meet the condition's heterogeneous nature. "There is definitely an unmet need… When you talk to PCOS patients, the therapies they take don't fully address their disease," details Szwarcberg.
While the number of new investigational therapies specifically designed to treat PCOS is scant, some companies continue to repurpose hormonal medications. Florham Park, New Jersey-based Exeltis Pharmaceuticals is currently running a Phase III study (EudraCT-2021-002178-17) with LPRI-421, a fixed dose combination of dienogest, a synthetic progesterone, and ethinylestradiol, a synthetic estrogen.
Current treatment options mainly address symptoms such as hyperandrogenemia, irregular menstruation, and infertility, and therefore support patients with functional ovarian hyperandrogenism (FOH), which is estimated to affect around 62% of patients with PCOS. With tildacerfont, Spruce aims to target PCOS patients with mixed pathology and primary functional adrenal hyperandrogenism (FAH), which are collectively experienced by approximately 30% of patients who have exaggerated levels of dehydroepiandrosterone sulphate (DHEAS), a type of androgen. A 2019 study has revealed that androgens play a key role in regulating female fertility and androgen receptors are prevalent in the origins of the condition.
Spruce is currently studying the safety and efficacy of tildacerfont in a Phase II study (NCT05370521) in participants ages 18–40 years with PCOS and elevated adrenal androgens. The study's results are anticipated for release in mid-2023.
The idea that high adrenal androgen levels in women with PCOS could also be related to an increase in corticotropin (ACTH), a hormone released by the pituitary gland, has long been explored in this space. Using tildacerfont, which also acts as a modulator of ACTH release, Spruce aims to determine if modulating the amount of ACTH regulates the amount of adrenal androgens present in the context of PCOS. Research indicates that increased adrenal androgen production can result in cystic acne, hirsutism, male-type baldness, menstrual irregularities, oligoovulation or anovulation, infertility, and/or frank virilization.
Conventional therapies don't often address the management of hyperandrogenemia in the context of PCOS patients, says Szwarcberg. "We believe this study will provide information around biology and create the foundations by which a program can then be built around the potential benefits in hyperandrogenemia control."
Other novel therapeutic modalities for the management of PCOS include the use of newer insulin sensitizers viz, glucagon-like peptide-1(GLP-1) agonists, dipeptidyl peptidase-4 (DPP-4) inhibitors, and sodium-glucose transport protein 2 (SGLT2) inhibitors, says Sayeed Akhtar, PhD, assistant professor, Department of Clinical Pharmacy at King Khalid University, Abha, Saudi Arabia. A research study found that Novartis's aromatase inhibitor Femara (letrozole) currently appears to be more effective than clomiphene citrate, a common reference drug, in treating infertility caused by PCOS. The incidence of infertility in women with this condition varies between 70–80%, research has found.
Managing PCOS symptoms
The heterogeneous nature of metabolic and endocrine disorders is a key factor influencing the health sector's ability to advise and provide specific guidance for managing PCOS. US educational platform Uterinekind has teamed up with the Cornell Ovary Lab to fund research on the condition and has developed an app to help people access resources and support their uterine health.
Global healthcare better supports patients in managing their symptoms by "managing the different facets of issues developed due to PCOS", says Akhtar. Making lifestyle changes is often the first line of treatment before the addition of an insulin-sensitizing drug may be advised.
More research is needed. "[PCOS] is a difficult disease to address and I don't see many companies investing time in finding more advanced treatments for PCOS patients," says Szwarcberg. Commenting on why there is so little research despite the high incidence, Akhtar says this is due to "less focus on policy and funding".
A 2021 UK parliamentary discussion on PCOS and endometriosis stated it did not have plans to increase near-term funding, despite calls for support. Rather, it expressed the importance of increasing awareness and opening an important dialogue on PCOS.