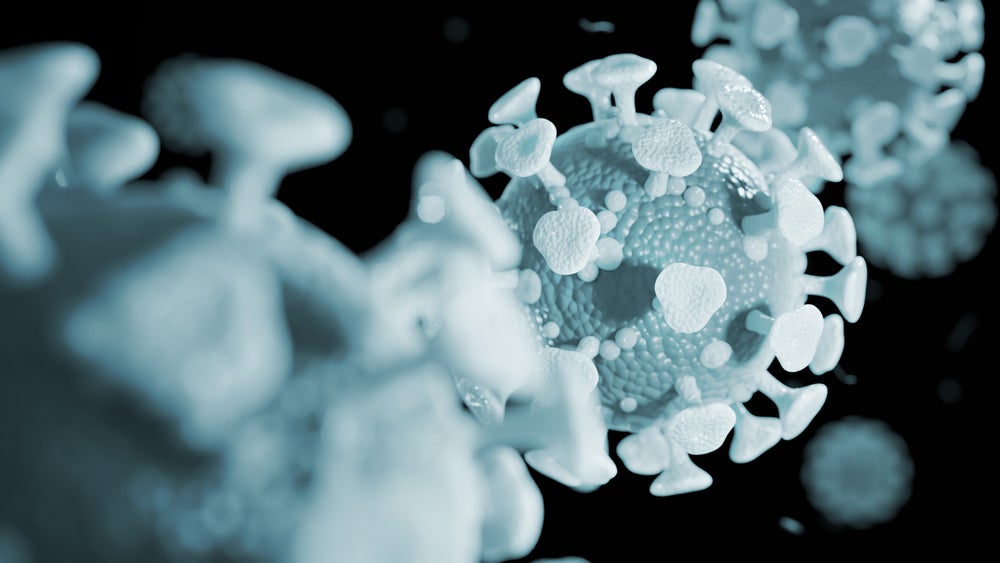 Three vaccines have been approved for use against Covid-19 across the world. These are AstraZeneca and the University of Oxford's adenovirus product, Pfizer and BioNTech's mRNA vaccine and another mRNA candidate developed by Moderna.
Now a fourth vaccine has taken to the stage: Novavax's two-dose protein subunit-based candidate NVX-CoV2373 containing a proprietary Matrix-M adjuvant.
Late in January, Novavax published positive interim results from its UK Phase III trial, in which NVX-CoV2373 was broadly found to be 89.3% effective at preventing Covid-19 infection. This study was carried out in partnership with the UK's Vaccine Taskforce, which has also negotiated access to 60 million doses to be manufactured in Stockton-on-Tees.
Novavax also published promising results from a Phase IIb study of the vaccine in South Africa. In an investor conference call, the company's CEO Stanley Erck described the efficacy of NVX-CoV2373 against Covid-19 as profound.
Importantly, Erck noted that Novavax's vaccine demonstrated "significant clinical efficacy against both the rapidly emerging UK and South Africa variants", as well as previous dominant Covid-19 variants, making it the first vaccine to do this in clinical trials.
Faculty of Pharmaceutical Medicine chair of policy and community Dr Gillies O'Bryan-Tear said: "This is yet more good news for the effort to develop a range of vaccines against Covid-19, and is the first clinical data suggesting efficacy against the current UK and South Africa variants."
What makes Novavax's vaccine different?
The optimism about these results is not only because of NVX-CoV2373's efficacy against the emerging variants, which have created concerns about viral escape from vaccines, but also because Novavax's candidate works in a very different way to the already-approved Covid-19 vaccines.
NVX-CoV2373 is a subunit vaccine, which means that, unlike the other three approved vaccines that "work by tricking the body's cells to manufacture the parts of the virus that then trigger the immune system," it "is made up with proteins from the virus already attached to a carrier and these trigger the immune system directly", explained University of East Anglia professor in medicine Paul Hunter.
These proteins have been developed using Novavax's recombinant nanoparticle technology, and are encoded by the genetic sequence of the Covid-19 spike protein produced in insect cells. The vaccine's adjuvant then helps to enhance the immune response.
Importantly, this subunit vaccine is simpler to make and is made in different factories to mRNA or adenovirus vaccines, so its approval would not put more pressure on already-struggling supply chains. Unlike the mRNA-based vaccines produced by Pfizer/BioNTech and Moderna, it can be delivered refrigerated between 2°C and 8°C in a ready-to-use liquid formulation.
Delving deeper into promising UK results
In the study of more than 15,000 participants, NVX-CoV2373 achieved 89.3% efficacy against a combination of Covid-19 variants. The efficacy against only the emerging UK variant was 85.6%, compared to 95.6% for the previous dominant variant. Erck said this was a dramatic demonstration of the ability of NVX-CoV2373 to confer a very potent immune response against Covid-19.
The interim analysis of the UK trial was based on 62 Covid-19 cases, of which 32 were attributed to the new UK variant. Of the 62, only six cases were in the vaccine group: one mild, five moderate and none severe. Four of these cases in the vaccine group were due to the UK variant. Of the remaining 56 cases in the placebo group, 15 were mild, 40 were moderate and one severe. Analysis shows 28 of these cases were attributed to the UK variant.
Novavax president of research and development Dr Gregory Glenn noted in the conference call how encouraged the company has been that NVX-CoV2373 is working so well against the new variant.
In terms of safety, the vaccine was generally well tolerated. Severe, serious and medically attended adverse events were not common and were balanced between vaccine and placebo groups.
Chief investigator of the UK trial and St Georges, University of London professor of paediatric infectious diseases Professor Paul Health commented: "These are enormously exciting findings and show that this is a highly effective and safe Covid-19 vaccine – importantly it also shows that this is a vaccine that is effective against the UK variant that has spread so quickly."
"These are spectacular results, and we are very pleased to have helped Novavax with the development of this vaccine," said UK Vaccine Taskforce chair Clive Dix. "The efficacy shown against the emerging variants is also extremely encouraging. This is an incredible achievement that will ensure we can protect individuals in the UK and the rest of the world from this virus."
Exploring the South Africa Phase IIb data
Novavax's Phase IIb South Africa study recruited more than 4,400 participants. The vaccine was found to be 60% effective against preventing Covid-19 disease in an HIV-negative cohort, which represented 94% of the study population. However, the efficacy was only 49.4% in the entire population, including HIV-positive participants.
During the study, explained Glenn, there was a dramatic evolution of Covid-19 with the emergence of the South African variant. There were 44 cases in the study, of which 29 were in the placebo group. Sequencing data is available for 27 of these 44 cases, and 25 of them, 93%, are attributed to the South Africa variant.
Principal investigator of the South Africa trial and Wits Vaccines and Infectious Diseases Analytics Research Unit executive director Professor Shabir Maddi commented: "The 60% reduced risk against Covid-19 illness in vaccinated individuals in South Africans underscores the value of this vaccine to prevent illness from the highly worrisome variant currently circulating in South Africa, and which is spreading globally.
"This is the first Covid-19 vaccine for which we now have objective evidence that it protects against the variant dominating in South Africa."
What comes next for Novavax?
The results published by Novavax are interim results. The company needs to accrue more Covid-19 cases to reach a final analysis, which will be submitted to a journal for peer-review.
Novavax is still recruiting participants into its US and Mexico Phase III trial. Enrolment is expected to be achieved in the first half of February.
Erck noted in the conference call that the company is in conversations with regulators in the US, UK, Europe, Canada and Australia about these results and how the trials are progressing. The UK's Medicines and Healthcare Products Regulatory Agency (MHRA) has already started a rolling review of NVX-CoV2373.
Novavax is hopeful it could file for emergency approval globally in the next two to three months.
Despite the promising protection NVX-CoV2373 conferred against the currently circulating variants, the company is working to develop new, additional candidates that could be used as boosters or to combine into bivalent vaccines for new strains. The company plans to initiate clinical testing of these new vaccines in the second quarter of 2021.
This is possible to do at such a quick pace, Glenn said, because Novavax's platforms require the use of a very small amount of antigen, thereby "enabling the rapid creation and large-scale production of combination vaccine candidates that could potentially address multiple circulating strains of Covid-19,".