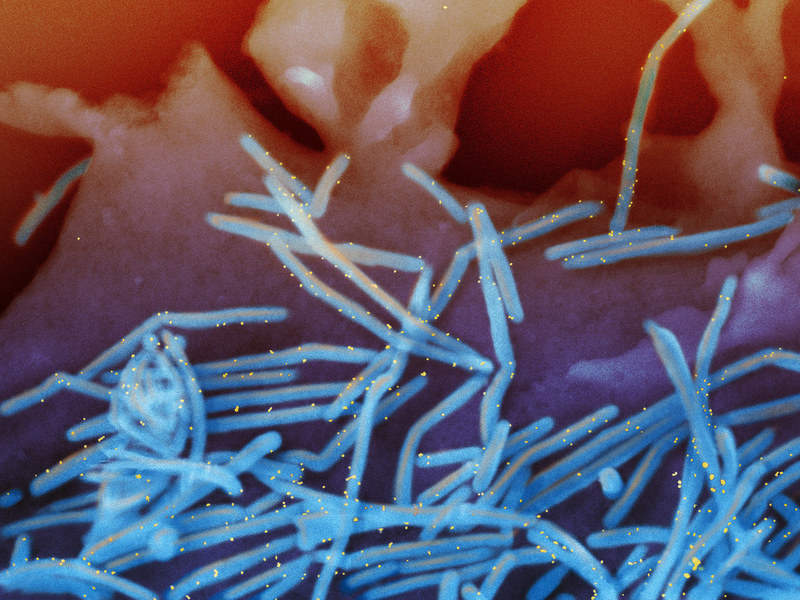 Swedish biopharmaceutical firm Swedish Orphan Biovitrum (Sobi) signed agreements to acquire the rights to AstraZeneca's Synagis (palivizumab) medicine in the US for an upfront payment of $1.5bn.
Synagis is an RSV F protein inhibitor monoclonal antibody (mAb) indicated to prevent serious lower respiratory tract infection (LRTI) caused due to a respiratory syncytial virus (RSV) in infants and young children who are at high risk of the disease.
As part of the deal, Sobi will commercialise the drug in the US and gain approximately 130 AstraZeneca employees.
---
Takeda Pharmaceutical received a conditional approval from the European Commission (EC) for the $62bn proposed acquisition of Irish biopharmaceutical company Shire.
The EC clearance is conditional on the companies addressing the future potential overlap in the area of inflammatory bowel diseases (IBD) between Takeda's Entyvio and Shire's pipeline compound SHP647.
The condition requires the companies to divest SHP647 and certain associated rights.
---
Health think tanks warned that the UK's National Health Service (NHS) is at risk of facing a shortage of approximately 350,000 staff by 2030.
A new briefing by the King's Fund, Nuffield Trust and Health Foundation said that the shortages could affect care quality and the budget for frontline services.
The warning follows a recent analysis by Nuffield Trust, which said that the NHS may experience up to £2.3bn in extra annual costs by the end of 2019-2020, in case of a no-deal Brexit.
---
Merck signed a non-binding term sheet to establish a joint venture (JV) with data analytics firm Palantir Technologies to support the advancement of cancer research.
The JV will be known as Syntropy and will focus on empowering scientists and research centres with data integration, as well as analytics technology to advance cancer research.
Syntropy intends to provide scientists access to biomedical data available with global research institutions and facilitate the collaboration of experts to combat cancer and other diseases.
---
Novartis is reportedly planning to cease approximately 20% of its drug research projects, following a strategic review, in order to focus on other priority therapeutic areas.
According to Novartis Institutes for Biomedical Research president Jay Bradner, the company will cut its programmes from 430 to 340.
Among the abandoned projects will be the Swiss pharmaceutical firm's infectious diseases research.
---
A survey by the World Health Organization (WHO) revealed significant variations in the use of antibiotics worldwide, with certain countries recording very high levels of consumption.
Published during World Antibiotic Awareness Week, the WHO Report on Surveillance of Antibiotic Consumption gathered data on antibiotic use in 2015 across 65 regions.
WHO said that the data could provide better insights into the patterns and volume of antibiotics use at national level, in turn supporting policies and regulations to optimise consumption.
---
Novo Nordisk announced plans to lay off a total of 1,300 employees by the end of this year as part of its research and development (R&D) organisation restructuring.
The Danish pharmaceutical company noted that the majority of the workforce reductions have been implemented as of 1 November.
In September, the company announced plans to cut approximately 400 R&D staff at its sites in China and Denmark. This was followed by reports to cut 250 jobs in the US.
---
South Korean pharmaceutical company Yuhan signed a licensing and cooperation agreement worth up to $1.25bn with Janssen Biotech to out-license a lung cancer drug candidate called Lazertinib.
The new clinical-stage therapeutic is an oral, mutant-selective, irreversible, third-generation EGFR tyrosine-kinase inhibitor. It is intended for the treatment of non-small cell lung cancer (NSCLC) with epidermal growth factor receptor mutations.
Under the terms of the agreement, Janssen will pay an upfront payment of $50m to Yuhan, which is also eligible for up to $1.205bn in potential development and commercial milestones.
---
The UK Supreme Court ruled against Pfizer in a long-running legal case involving a second medical use patent for its Lyrica (pregabalin) drug.
Lyrica was initially developed for the treatment of epilepsy, but the associated patent expired in May 2013, which allowed other pharmaceutical companies to launch generic versions of the drug at lower prices.
Pfizer obtained a secondary patent for the use of Lyrica as a treatment for pain, inflammatory pain and neuropathic pain. This patent was valid until last July.
---
UK-based drug manufacturers Vectura Group and Hikma Pharmaceuticals collaborated to develop and commercialise a generic version of GSK's Ellipta inhaler products indicated for respiratory conditions.
As part of the agreement, Vectura's Open-Inhale-Close dry powder inhaler device will be used to develop AB-rated substitutable drug-device combinations.
The Ellipta portfolio includes Trelegy, Anoro, Incruse, Relvar and Incruse products, which are indicated for chronic obstructive pulmonary disease (COPD) and/or asthma.