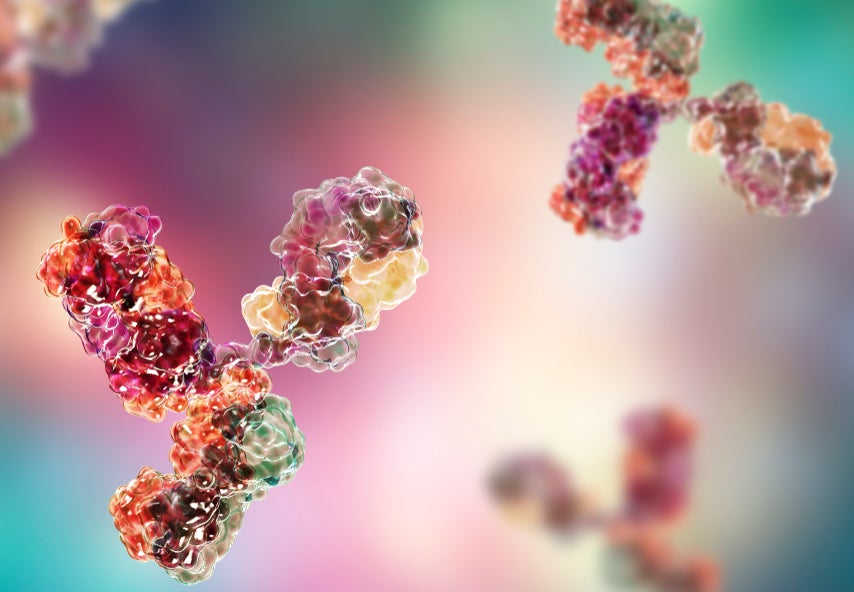 Switzerland-based Numab Therapeutics has signed a research and licensing agreement with German pharma giant Boehringer Ingelheim to develop novel drugs for the latter's three key disease focus areas.
The collaboration will leverage Numab 's multi-specific antibody technology platform to discover novel drug candidates for the three areas: difficult-to-treat lung and gastrointestinal (GI) cancers and geographic atrophy (GA), a retinal disease associated with age-related macular degeneration (AMD).
Numab CEO David Urech says: "Boehringer Ingelheim brings profound knowledge on the biology of cancer as well as retinal disorders into the collaboration. In-depth understanding of the biology of diseases is the basis for the conception of novel mechanisms of action.
"With our multi-specific platform, we are confident that we can actualise Boehringer Ingelheim's innovative concepts and come up with truly differentiated therapeutics.
Boehringer Ingelheim will have an exclusive worldwide license to further develop and commercialise the resulting therapies. In return, Numab will receive upfront and milestone payments, and tiered royalties on net sales of the products.
Promise of multi-specific antibody therapies
"Targeting complex mechanisms is often very challenging, if not impossible, by using [a] combination of single molecules," says Boehringer Ingelheim's associate director of biotherapeutics technologies, business development and licensing Dr Marcio Lasaro. "Multi-specific antibodies can enable these therapeutic approaches and keep the manufacturing process sustainable."
Numab has created a "highly differentiated multi-specific antibody platform designed to overcome the various limitations of conventional antibody technologies", explains Urech. "With multi-specific formats we can create entirely novel mechanisms of action that would not be possible with simple combination of different agents."
It is a plug-and-play platform based on modular antibody Fv fragment engineering technology, which Urech says provides "unprecedented stability and the ability to generate highly stable multi-specific antibody formats". Urech notes it allows for "a highly rational and reproducible process to rapidly yield promising clinical candidates with new mechanisms of action, superior efficacy and a favourable safety profile."
Boehringer Ingelheim has been very impressed with Numab's platform. "Boehringer Ingelheim has made significant investments in multi-specific antibodies through previous collaborations and by building on its internal capabilities," says Lasaro. But "we have found that when it comes to multi-specific formats, it's not one-size-fits-all. This collaboration brings Numab's distinctive formats to address particular needs of the therapeutic concepts we are pursuing."
Uses in GA and difficult-to-treat cancers
These next-generation multi-specific antibody drugs have promise in a range of different conditions – Numab is already using this platform to develop its therapeutics with various partners in the areas of oncology and inflammatory conditions.
However, Boehringer Ingelheim and Numab will be collaborating to deliver "transformative antibody-based therapeutics to patients" in the diseases areas of oncology, particularly challenging lung and GI cancers, and GA, notes Lasaro.
Urech explains that Numab's multi-specific approach is particularly promising for retinal conditions, such as GA, because it has advantages for drug administration "particularly to small body compartments, such as the eye, where limited injection volumes make it difficult to combine parenteral therapeutics".
GA represents a significant unmet need because although it is a "leading cause of blindness worldwide" and affects seven million people globally, patients currently have no treatment options, according to Lasaro. "For retinal diseases, the multi-specific concept allows targeting of an elegant mechanism to treat a progressive and irreversible retinal disease occurring in patients with AMD."
In terms of oncology, Lasaro explains the partners will be working on developing a "novel T-cell engager" that will support "Boehringer Ingelheim's strategy to target so-called 'cold' tumours that are not visible to the immune system by combining cancer immunology and cancer cell directed approaches". Urech adds that this will involve leveraging Numab's proprietary T-cell engager platform.