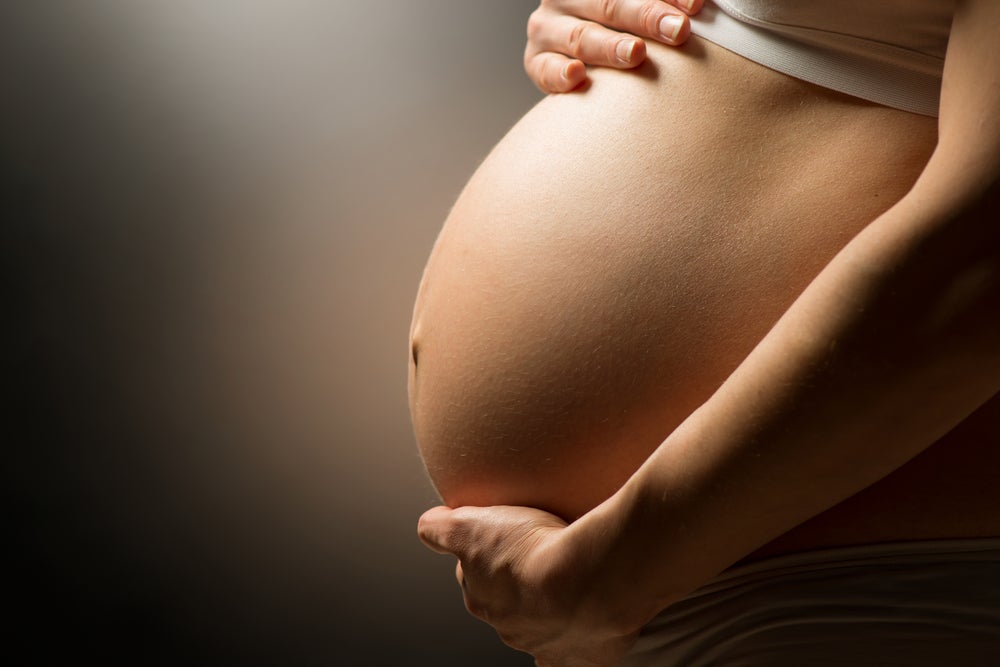 Women and people who menstruate are often overlooked when it comes to medical research. Even more so, arguably, are those who are pregnant – but there are companies dedicated to changing that.
A case in point is Swiss biopharmaceutical company ObsEva. Founded in 2012, ObsEva is focused on developing novel therapeutics for reproductive health and pregnancy, with candidates for indications such as uterine fibroids and endometriosis in the pipeline.
The company last month licensed its investigational drug for preterm labour, ebopiprant, to women's health company Organon. If approved, the drug has the potential to be a first-in-class innovation for the condition, for which there are currently no approved therapies in the US.
Pharmaceutical Technology speaks to ObsEva CEO Brian O'Callaghan about ebopiprant, and why more pharmaceutical innovation is needed in the pregnancy and labour space.
Darcy Jimenez: Pregnancy and labour are overlooked areas of medicine. Why is this, and why did ObsEva decide to fill that gap?
Brian O'Callaghan: Women's health in general is under-investigated, underinvested in, undervalued, and there's a historical tendency to avoid investigational studies in pregnant women.
So that's our mission, to address unmet medical need in women's health. This is exactly the area that we want to be active in to make sure that we're making the best impact and providing innovative solutions to genuinely high unmet medical need.
DJ: Ebopiprant is ObsEva's investigational drug for preterm labour – how great is this area of need?
BO: This is a great area of unmet need; you're talking about one in ten babies being preterm, over a million deaths a year, and the average cost of a preterm labour baby is in excess of $50,000, which would be the greatest cost line item in a neonatal ICU. So, this is a very high unmet medical need – and was recently recognised as such by the FDA, who have said they'll work with those trying to bring therapies into place. The impact is easily quantifiable and measurable.
DJ: How does the drug work, and what have trials shown so far?
BO: The drug works by blocking a receptor in the uterine muscles known as a prostaglandin F2alpha, and this leads to reduction in uterine contractions, as well as the whole inflammatory process that's believed to cause preterm labour. It's a selective receptor antagonist of the prostaglandin F2alpha receptor, and we hope that it avoids the safety issues that are associated with the current off-label drugs that are used now in this area.
There is one other product that's licensed in many areas of the world, but in the US there's nothing that's ever been licenced for this indication, and nothing else in development that we're aware of. So in the US, it's not just a first-in-class, it's a first. This is something that we hope will be truly innovative, and, as I said, avoid any of the potential side effects of what is used off-label.
With safety we've shown no side effects; minimal safety issues, if any at all. And then in terms of efficacy, what we've seen is we're greatly reducing the proportion of women who deliver within 48 hours compared to placebo. The key period that physicians look at when in this situation is that first 48 hours, and what they really want to do is buy the time to get the lungs ready. In 48 hours, they can get steroids and other things in there that will greatly enhance the ability of the lungs to perform and survive post-birth.
So, reducing the number of women who will deliver within that 48 hours as much as possible is critical, and we showed great benefit over placebo in doing that.
DJ: Does the limited amount of research in the pregnancy and labour space pose a challenge when it comes to regulatory approval?
BO: To navigate an unchartered clinical pathway when there's nothing really out there to compare yourself against, given that there's nothing licensed or under development – and where there are ethical issues about asking women to be a control in a study, to ask women in preterm labour to take the placebo – obviously, this is something that's complicated.
What's good is that the FDA has itself recently stated that it recognises the significance of preterm birth to public health, and is committed to working with people like us to speed up effective and safe drugs and get them to market as quickly as possible. So, it's not an easy challenge, but the authorities are willing to work with us – and it's one of the reasons we selected who we have as our partner going forward.
DJ: ObsEva recently licensed ebopiprant to women's health company Organon. Why is this the company you decided to partner with?
BO: I suppose it's a perfect bridge. This not an area that's going to be intuitive; everybody recognises the need but not how to address it. So not only is there the need to create this market, but there's a tremendous educational need. To build and create the market, it's going to have to be educated in terms of how best to treat this condition. And given that the clinical pathways and the regulatory pathways are so far unnavigated, there's a complexity to that that can't be taken for granted.
Execution risk is significant here. Given that we're a small, innovative biotech company, we've taken this product as far as we think we should, and in the interests of patients benefiting from this as soon as possible, are bringing in a company like Organon, which shares our exclusive and sincere focus on women's health.
Coming with the resources and reputation that they have, it's the perfect time to partner with them, where they can now contribute to answering these questions about 'how do you continue developments?', 'how do you navigate the regulatory pathway?', 'how do you get it into the market?', 'how do you educate the market?'.
As I've said earlier, there isn't that much investment in [women's health] compared to other areas like oncology and CNS [central nervous system] and the more dominant and prominent areas. So to attract the likes of Organon, we thought was tremendous validation of what we're doing here with ebopiprant, because I think all would say that they're the biggest and the best in this area.
DJ: What other therapeutic areas or candidates is ObsEva particularly excited about pursuing?
BO: Our lead programme is a compound called linzagolix, the brand name is Yselty, and we're very excited about this, because it's actually a product that will come to market – all fingers crossed – very early next year in Europe. It's under a validated MAA [marketing authorisation application] submission in Europe at the moment; we expect to get positive opinion by the end of the year and approval early next year.
We're about to submit the NDA [new drug application] submission in the US, which is a huge undertaking for a company of our size and stature. And this product is for the treatment of uterine fibroids, but we're also developing it for endometriosis; we've just completed our first Phase III study in endometriosis and hope to conduct a second confirmatory study. So there are two areas that we're extremely interested in with that compound, linzagolix.
I think that the partnership [with Organon] is going to advance the treatment of not just preterm labour, but evolve into other things and help us get this whole area under more focus. Because we all know that half the population are women, we all know that they suffer from very specific diseases, so this isn't an area where we're trying to convince people that disease states or patient populations exist.
There's a dearth of treatment options available, so it should be obvious to everybody that this is an area that deserves greater attention, greater investment, greater focus, greater levels of innovation, and for whatever reason, it just doesn't. And that's something that has to change.