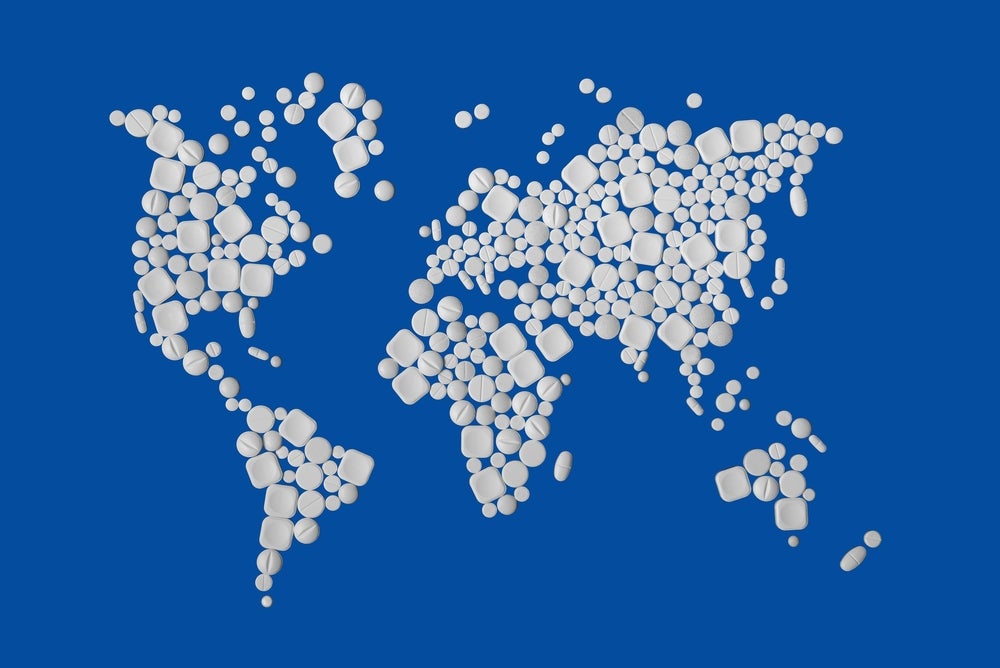 Two US politicians united across the political divide by the opioid addiction and overdose crisis gripping their constituencies joined forces to investigate and accuse the World Health Organization (WHO) of being in the pocket of big opioid manufacturers when writing its 2011 and 2012 guidance on global opioid use.
After two years of research, Democrat Massachusetts Congresswomen Katherine Clark and Republican Kentucky Congressman Hal Rogers published a report in May 2019, in which they alleged the WHO's guidelines repeated proven misinformation about the addictive nature of prescribed opioids used by Purdue Pharma and other opioid manufacturers' to market their products.
The two congressional representatives also noted in their report that the WHO removed an earlier recommendation for patients to start pain treatment on a combination of non-narcotics-based drugs and low strengthen opioids, and then move onto higher doses; instead suggesting patients could start on the highest dose opioids straight away.
Paradox to the US opioid crisis
Although the WHO responded by discontinuing the two guidelines, global health experts, including the International Association for Hospice and Palliative Care, criticised the US politicians' attack. They argued it misunderstands the opioid access challenges in the developing world, and makes it even more difficult for people dying of acute pain in low and middle countries to get access to opioids, even cheap, generics like morphine.

Synthetic opioids, such as fentanyl, which are the primary cause of the US opioid crisis and the target of the US Senators ire, are largely not on the radar in developing countries; instead there is more a focus on getting access to inexpensive, but effective drugs to relieve acute, severe pain in palliative care settings.

The Lancet Commission on Palliative Care and pain relief's 2018 report lead author professor Felicia Knaul told the Guardian: "I consider it despicable…to have children and adults living and dying in extreme pain when we have very inexpensive safe medications that we could offer them. Poor policies in the United States are not an excuse for allowing that to continue to happen."
Lack of access leaves "millions dying in preventable pain"
While drug overdoses in the US have killed more than 700,000 people since the late 1990s, meaning the opioid crisis causes more deaths than gun homicides and car crashes combined, patients in the low and middle-income countries cannot access even the simple opioids, like morphine.
Non-profit Health Poverty Action's 2018 'The Hidden Opioid Crisis' report states: "Global access to pain relief displays stark inequality. While the US is suffering from an overdose epidemic, the plight of much of the rest of the world is hidden. The majority of people needing pain relief live in poorer countries where access is severely lacking, leaving millions dying in horrendous and preventable pain."
In its 2018 annual report, the International Narcotics Control Board (INCB) described the disparity in availability and access of opioids as "particularly troublesome" adding "the availability for consumption of opioid analgesics show that, despite global increase, global disparity and imbalance remain evident."
The report refers to the Lancet Commission's figures, which the INCB contributed data for, that 54% of 170 countries had less than 20% of the opioids they required, while 44% had less than 10% required. While 20 countries, which represents 11% of the countries with available evidence, had enough opioids to cover their pain treatment needs many times over – the US had access to over 3,000% of their needs.
A supplementary INCB report published in 2017 found that 84.4% of the world's population consumed only 13.6% of the total amount of morphine used for pain and suffering, which is equivalent to 1.6% of the total morphine manufactured. The remaining 86.4% of morphine continued to be distributed in Europe and North America, dominated by the US, which had a 47.1% share.
This access situation, particularly with regard to morphine access, which is the gold standard for pain management in developing countries, is perpetuated by INCB findings that 89% of morphine available is not used for palliative care. Instead, it is used to manufacture other substances, especially codeine and then converted into cough syrup. Of the remaining 10% of morphine available directly for palliative care, only 14% was available in countries housing 80% of the global population.
This means that the increase in the use of expensive synthetic opioids, which are driving the US opioid crisis, has not been matched by an increase in affordable morphine for low and middle-income countries. It also "makes it difficult for countries with fewer resources to procure any of the limited amount of morphine available for palliative care," the report concludes.
Consequences of opiophobia
Although the undersupply of opioids is unsurprisingly linked to general challenges in achieving equitable access to medicines globally, the Lancet Commission found that the barriers to limiting access to opioids specifically were "systemic" and primarily related to "overly restrictive legislations" linked to concerns about the addictive nature of opioids.

Health Poverty Action head of policy and campaign Natalie Sharples explains "the war on drugs [and] prohibition has resulted in undue restrictive laws and regulations" on access to opioids.

Sharples notes that restrictive regulations created a fear and stigma around opioids – often referred to as opiophobia. "Doctors were telling us about the level of bureaucracy that is involved with licensing, and [how] there was a fear of penalties" for minor clerical mistakes. Health Poverty Action's 2018 reports notes these penalties are severe as there are issues about cross-over with drug trafficking charges.

In addition, the burdensome bureaucracy creates a situation where there are less and less doctors and hospitals with opioid licenses and patients are forced to pay huge amounts of money to travel large distances to reach those that do. This financial stress creates "a real risk of pushing people further into poverty".

INCB Narcotic Control and Estimates Sector chief Stefano Berterame agrees, stating that in order to try to comply with the 1961 United Nations' Convention, which created the INCB and regulates narcotics for medical use globally, "some countries [have tried] to impose administrative requirements that are very strict in terms of prescribing and storage of opioids." This "translates into opioids either not being available, difficult to obtain or doctors not wanting to prescribe them", Berterame explains.

He added that the INCB 2018 report also noted the "overstated fear that prescribing opioids lead to additional dependence."

This regulatory situation stands in contrast to the US where "overprescribing and lack of regulation" contributed to the opioid crisis, and Sharples concedes "the publicity and fear around it [the crisis] is very unlikely to have helped the stigma" and fear of addiction existing in the developing world.

A further explanation for the lack of access is a lack of sufficient training and education about prescribing these opioids. Health Poverty Action's 'The Hidden Opioid Crisis' report states that this continued inadequacy only contributes to the flourishing of misinformation and stigma about opioids. Palliative care is not in the mainstream medical education in India – where the non-profit focused its research.
Localised manufacturing of opioids
Berterame notes the priority should be on ensuring that countries have adequate access to a pain medication that is effective and affordable, and the best example of that is morphine. Adding there is little need for the creation of an infrastructure that would allow the prescription of highly potent, synthetic opioids, such as fentanyl, which come with serious risks.
However, this makes the developing world less attractive to big pharma companies since morphine is an inexpensive, off-patent drug. One alternative would be to encourage countries or regions to take matters into their own hands and manufacture their own morphine.
This is precisely what a few countries in Africa have started to do. Uganda initiated the trend; non-profit Hospice Africa Uganda was making liquid morphine from powder in an extremely simple process. Rwanda built on this by bringing morphine production and distribution under government control in 2014. According to an AP news feature, they produce liquid morphine from imported powder in quantities of 200 bottles at once. It is reserved for those with the greatest need and is distributed directly to patients by community workers.
The INCB 2018 report notes this would make countries less reliant on external producers of morphine, which are primarily interested in manufacturing it into codeine-based cough syrup.
Improved training and better mobilised civil society
Successful national or regional manufacturing of morphine would need to be supported by legislation and infrastructure that enables and encourages opioid prescription by doctors and nurses where it is appropriate. Central to the US opioid crisis has been the over-prescription of highly potent, addictive opioids off-label to patients without acute pain, sometimes due to pharma companies bribing doctors.
Better training would hopefully support a change in attitudes towards opioids; however, Berterame this could be furthered by engaging with patient associations to advocate to policymakers why patients are in such desperate need of pain-relieving opioids.
Health Poverty Action's 2018 report also notes an important role for civil society in improving global access to opioids. However, it focuses on their role in pioneering progress in placing palliative care higher up on the universal health coverage agenda. Sharples notes there is a need for guidelines on "pain relief, training and capacity building within that" and that "if you are really talking about comprehensive universal health coverage, palliative care must be part of that".
She points to Ukraine and Kerala, India, as examples where civil society has championed palliative care and made a difference; "these are examples where [the situation] is being successfully challenged, and we need to learn from those models."