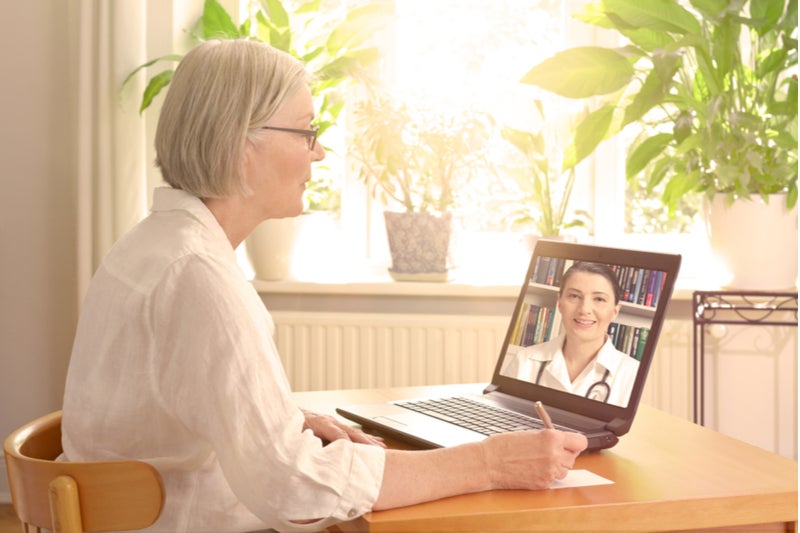 Patient Consumerism relies on the coming together of several different technologies – including mobile health applications (mHealth apps), wearable technology, and telemedicine – where some and not others may be used in combination to reach the outcome of the empowered patient.
Technology Trends
Listed below are the key technology trends impacting the patient consumerism industry, as identified by GlobalData.
Mobile health applications
mHealth apps whether as an accessory to a regulated medical device or by transforming a mobile platform into a medical device, allow patients to take control of their own health. mHealth apps are on the rise due to increased penetration of smartphones, high internet use, and ease of availability. The apps will positively impact and increase patient compliance and adherence.
Wearable tech
Wearable technology also places healthcare in the hands of the consumer by tracking health outputs in real time. Patients can also gather personalised, up-to-the minute data on themselves to present to their physicians. Fitbit activity tracker can be used in some remote patient monitoring programmes as well.
Fitness trackers are the second largest segment of the wearables market overall, with a global market value of $7.3bn in 2018, second only to smartwatches. The overall wearables market is projected to grow at a compound annual growth rate (CAGR) of 15.9% from 2018 to 2023, indicating a strong adoption of wearable technology in the forecast period and an associated growth in mHealth apps.
Data protection
Another digital trend in the rise of patient consumerism is the move towards digitising patient health records. A digital health record emphasises personalise patient healthcare and aids in patient consumerism by enabling an integrated full medical history. Digital health records while a boon for patient consumerism, also pose a cybersecurity risk as digital health records stay vulnerable to cyber-attacks.
Telemedicine
Telemedicine has evolved from a method to treat patients remotely located who do not have access to medical care they need or in areas with shortages of medical professionals.  In 2020, telemedicine usage increased over 100 times from the low ten thousands to about 1.3 million members in the US. The effect will further be amplified in the US by the recent $50m bill set to increase telemedicine coverage in rural settings.
This is an edited extract from the Patient Consumerism in Medical Devices Sector – Thematic Research report produced by GlobalData Thematic Research.