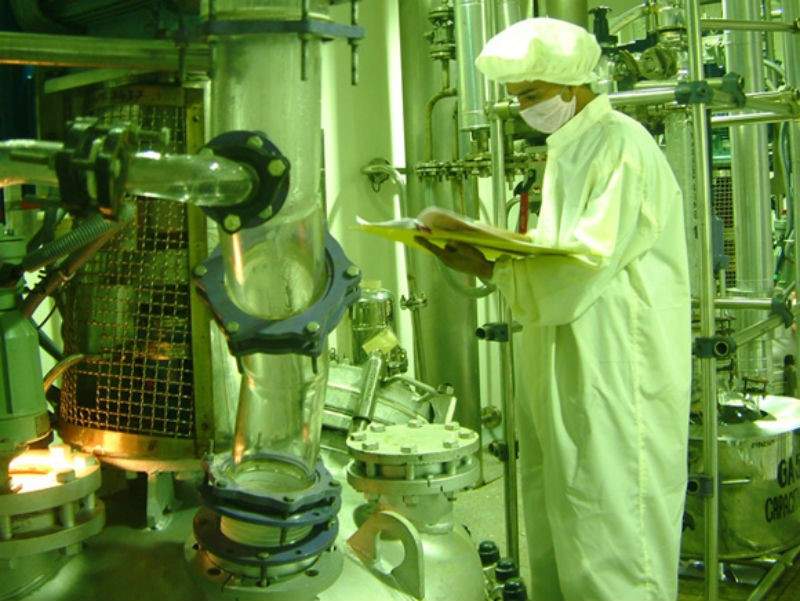 Pharmaceutical manufacturing companies in India are one of the world's largest sources of generic drugs, supplying 50% of global demand for a range of vaccines, 40% of generic demand in the US and 25% of all UK medicine.
It has been predicted that India will be the sixth-largest market for pharmaceuticals globally by 2020. With this in mind, the following is a list of the pharmaceutical manufacturing companies in India that are leading the field.
As far as pharmaceutical manufacturing companies in India go, Sun Pharma is definitely one of the main ones to watch as, if measured by market capitalisation alone, it is India's largest pharmaceutical company specialising in generic drugs. The company states that its vision is to be "reaching people and touching lives globally as a leading provider of valued medicines".
Sun Pharma manufactures and sells medicines in over 150 countries across six continents. It has over 48 manufacturing facilities across the world and 30 of its brands are among the top 300 pharma brands in India. Sales in the US market account for almost 60% of Sun Pharma's annual turnover.
This global pharmaceutical company has its headquarters in Mumbai. It was founded in 1935 by Dr Khwaja Abdul Hamiedas as the Chemical, Industrial & Pharmaceutical Laboratories. Cipla sells pharmaceutical ingredients and products and specialises in antiretroviral drugs.
It has 34 manufacturing units in eight locations across India and sells products in over 170 countries. All of its facilities are cGMP compliant and conform to international standards. Cipla's portfolio includes over 2,000 products across multiple therapeutic categories, including treatments for acute, chronic and rare conditions.
Dr. Reddy's Laboratories
This international company is based in Hyderabad, Telengana. It sells a wide range of pharmaceutical products in India and 25 other countries through its three businesses: Pharmaceutical Services & Active Ingredients, Global Generics and Proprietary Products.
Founded in 1984 by Dr Anji Reddy, the company's main focus areas are gastrointestinal, cardiovascular, diabetology, oncology, pain management and anti-infective medications. Dr Reddy's has 17 manufacturing facilities in India and six in the US, UK and China. Around 86% of the manufacturer's sales are from overseas markets and the US accounts for about 47% of its turnover.
Founded in 1968 and based in Mumbai, Lupin is the seventh-largest generic pharmaceutical company in the world by market capitalisation and the 10th-largest generic manufacturer by revenue. The company's research and development program covers the entire pharmaceutical production chain. It manufactures and sells a variety of generic and branded drugs, active pharmaceutical ingredients, advanced drug delivery systems and biotechnology products in over 100 countries.
Lupin is the world leader in developing anti-tuberculosis products and specialises in developing other therapy medications such as cardiovascular, anti-asthma, anti-diabetic, anti-infective, gastrointestinal and central nervous system drugs.
Aurobindo
Among the largest vertically integrated pharmaceutical companies in India, Aurobindo manufactures and sells over 300 products in over 150 countries. Like Dr Reddy's, it is based in Hyderabad, Telangana. The company was founded in 1986 by Mr Ramaprasad Reddy and Mr Nityananda Reddy and was initially a single unit manufacturing semi-synthetic penicillin.
Today, Aurobindo is the market leader in semi-synthetic penicillins and develops products for an array of other areas such as neuroscience, cardiovascular, antiretrovirals, anti-diabetics, gastroenterology and antibiotics. The company features among the top ten companies in India in terms of consolidated revenues and exports to over 125 countries, with over 70% of its revenues coming from overseas.