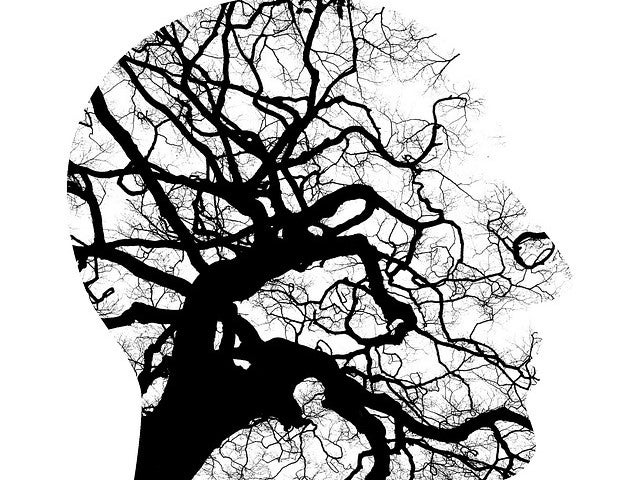 Since 2001, Mental Health Awareness Week has been hosted annually in May by the Mental Health Foundation. This year's Mental Health Awareness Week, running from 13-19 May, is themed around body image and how we think and feel about our bodies.
Research by the Mental Health Foundation has found that almost 30% of adults feel stressed by body image and appearance to the extent that they feel overwhelmed and unable to cope. Despite the prevalence of this issue, there is a lack of research and understanding about how body image affects mental health.
Linking mental health disorders to psoriasis
Studies have shown a strong connection between skin disorders, such as psoriasis, and mental health conditions.
This link is two-way: researchers from JSS University, India, have found that stress is a catalyst for the onset and exacerbation of psoriasis, and in 2017 the Psoriasis Association contributed to a campaign with the Mental Health Foundation focusing on the psychological and emotional impact of psoriasis.
This 'see psoriasis: look deeper' campaign was based on decades of studies into the association looking at the biochemical relationship between mental health disorders and psoriasis.
Earlier in May this year, researchers from the Catholic University of Korea, Seoul, added to this body of research and found that the risk of mental health conditions, such as depressive episodes, anxiety disorders and non-organic sleep disorders, were almost three times higher in psoriasis patients than control patients.
They also found that the onset of mental health disorders occurred two or three months following diagnosis of psoriasis.
This was based on population data from South Korea's Health Insurance Research and Assessment Agency between 2012 and 2013. According to On Medica, the final study population was 12,762 patients with psoriasis.
Exploring the developing psoriasis pipeline
There is evidence that psoriasis symptoms are worsened by certain drugs approved to treat depression and bipolar disorder, such as lithium and diazepam, and so physician awareness of the connection between the conditions is crucial. However, research from the US National Psoriasis Foundation (NPF) and American Academy of Dermatology suggests focusing on effective treatment of psoriasis can help to mitigate the anxiety and depression aspects of the condition.
The NPF has compiled a list of drugs in the pipeline for psoriasis, as well as keeping track of ongoing clinical trials in the indication.
One example is Eli Lilly's mirikizumab (LY3074828). The drug is currently being evaluated in a long term Phase III study to better understand the safety and maintenance of treatment effect in patients with moderate-to-severe plaque psoriasis. The drug is an IgG4 monoclonal antibody that binds to the p-19 subunit gene of interleukin-23 (IL-23).
The first IL-23 inihibitor to be approved in the US was guselkumab in 2017; it is known by the brand name Tremfya and manufactured by Janssen. IL-23 remains a key area of investigation for psoriasis drugs.
Lilly's mirikizumab is administered through a subcutaneous injection; Lilly has conducted previous trials to work out the correct dosing formulation of the drug.
In a Phase II trial, the results of which were published in the British Journal of Dermatology in February, the primary endpoint of Psoriasis Area and Severity Index (PASI) 90 response rates was met; 29% of the 30mg dose group, 59% of 100mg dose group and 67% of 300mg group achieved this response.
Studying dual IL-17 protein approach
UCB's bimekizumab, which targets IL-17 rather than IL-23, is another example of a promising psoriasis therapy in the pipeline. Unlike many other psoriasis treatments, bimekizumab blocks both IL-17a and IL-17f, which both drive inflammation in the condition.
In the long-term Phase 2b BE ABLE study, up to 79% of patients achieved PASI90 at week 12 and between 80% and 100% maintained that response for up to 48 additional weeks.
Talking about these results, lead trial investigator and President of Oregon Medical Research Center Andrew Blauvelt said: "The long-term results observed in the BE ABLE 2 Phase 2b study suggest the meaningful difference that IL-17F inhibition, along with IL-17A inhibition, can make for psoriasis patients who need significant, long-term skin clearance.
"The results add to a growing body of evidence supporting the molecule's unique dual neutralization of both IL-17A and IL-17F cytokines across multiple inflammatory diseases, suggesting exciting potential."
UCB aims to validate these results in ongoing comparative studies with existing therapies approved for psoriasis, such as Humira.