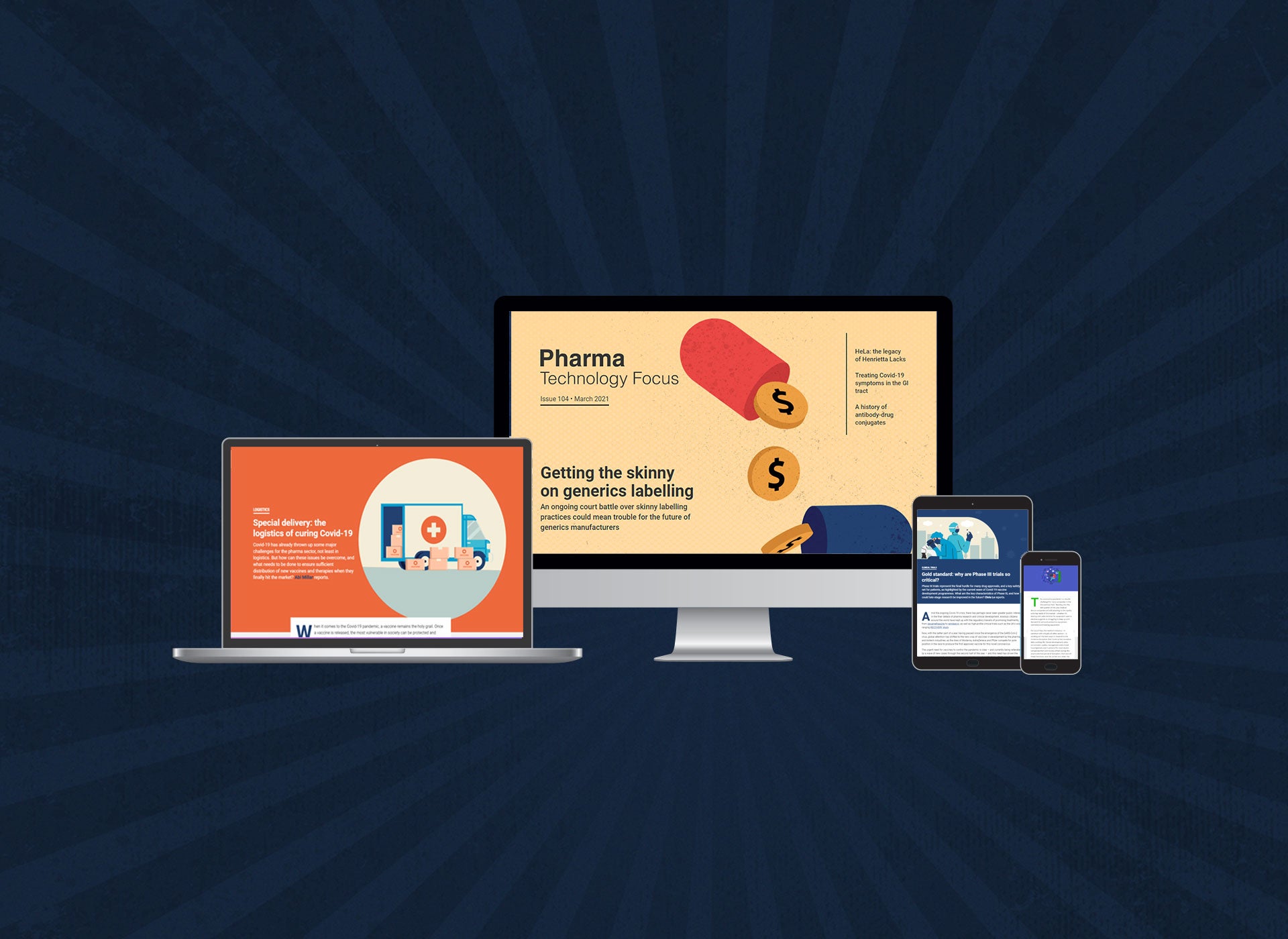 Pharma Technology Focus is now available on all devices. Read it for free here.
For nearly 40 years, generic drug manufacturers have benefitted from a regulatory system that allows generic drugs to be approved for non-patented indications. This practise – known as skinny labelling – enables drugmakers to enter the market before the brand-name drug's patent expires, just so long as the generic is not marketed for the same indication as the patent.
Under this system, the generics market has flourished. However, the glory days of skinny labelling may be about to come to an end thanks to an ongoing legal case between GlaxoSmithKline and Teva.
As part of the case, the US federal circuit ruled that a generic pharma company could be at risk of patent infringement based on skinny labelling as generics may still be prescribed for off-label indications – including indications still covered by patent law – if the drug has been promoted as equal to its branded counterpart. But what does this mean for the future of generics? We find out.
Elsewhere in this issue, we take a look at the legacy of the HeLa cell line and the woman behind them, Henrietta Lacks, chart the rise of antibody-drug conjugates, and examine the overlooked GI symptoms of Covid-19.
All this and more in this latest issue of Pharma Technology Magazine.
In this issue
Skinny labelling of generics: the beginning of the end for this practice?
Skinny labelling allows generic drugs to be approved for non-patented indications, allowing them to enter the market before the brand-name drug's patent for other indications expire. Allie Nawrat finds out how a recent GSK lawsuit against Teva, where skinny labelling did not protect Teva from patent infringement and $235m in damages, could impact this practice in the future.
Read the article here.
Charting the choppy history of 'magic bullet' antibody-drug conjugates 
Antibody-drug conjugates allow for targeted delivery of chemotherapy to tumours, therefore reducing horrible, off-target side effects for patients. Until recently developing safe and effective ADCs has proven to be a real scientific challenge, but with six approved in the last five years, is this therapeutic approach now coming of age? Allie Nawrat reports.
Read the article here.
How a sleeping drug awakened a patient with akinetic mutism
Akinetic mutism is a rare disorder of diminished motivation where patients are awake, but in a state of profound apathy, making them indifferent to pain, thirst or hunger. Dutch researchers decided to test a sleeping drug called zolpidem on an akinetic mutism patient called Richard. Allie Nawrat talks to one of Richard's doctors, Dr Hisse Arnts, about their ongoing work.
Read the article here.
Breast cancer research: addressing the premenopausal problem
Premenopausal women have been largely absent from hormonal breast cancer drug trials resulting in treatment delays for this patient population. However, new draft guidance from the US FDA urges pharma companies to reconsider. Natalie Healey finds out more.
Read the article here.
Beyond the lung: treating the GI symptoms of Covid-19
Covid-19 is more than a respiratory disease, the presence of gastrointestinal symptoms are an excellent early indicator of SARS-CoV-2 infection and a good predictor of which patients may develop severe outcomes from the disease. Allie Nawrat talks to Lumen about its solution, an edible spirulina-based therapeutic antibody that targets the GI components of Covid-19.
Read the article here.
Immortal cells and informed consent: the legacy of Henrietta Lacks
The 'HeLa' cell line has been a mainstay of the biotechnology industry for decades, propagated from the biopsy of a uniquely aggressive case of cervical cancer taken from one Henrietta Lacks. But these cells were taken from Lacks without her knowledge and until recently her family was not compensated for their use. Chloe Kent takes a closer look at Lacks' legacy.
Read the article here.
How radiopharmaceuticals are helping fight cancer with Fusion
AstraZeneca has partnered with Fusion Pharmaceuticals to trial the use of radiopharmaceuticals. They plan to test combinations of their existing treatments for a range of unspecified tumour types. Abi Millar speaks to CEO and co-founder of Fusion Pharmaceuticals Dr John Vaillant about the development of the drugs and the new hope they could give patients.
Read the article here.
Head-to-head: competition heats up as new HIV prevention drug shows promise 
Trials into ViiV Healthcare's cabotegravir have suggested it could be even more effective than the standard of care (Truvada) in preventing HIV infection. However, some analysts think Truvada may still be the preferred option owing to cost and ease of administration. Abi Millar weighs up the pros and cons of each.
Read the article here.
Next issue preview
In the next issue of Medical Technology, we delve into the complex world of mental health to find out if artificial intelligence could be the key to discovering biomarkers for depression and anxiety, and ­­– sticking with the head – we take a look at the emerging technology of anti-inflammatory earbuds, which are designed to help treat tinnitus.
Elsewhere in the next issue, we round up the key trends in digital therapeutics that are set to impact innovation over the coming decade, examine ways to improve the relationships between pharma companies and healthcare professionals, and find out how an asthma management device for patients under five is helping parents to manage their children's condition.
Plus, we unpick the subject of intellectual property law in medical technology, ask if an autonomous robot could be the new face of drug transportation, and explore the arrival of a new robotic gynaecology service at London Bridge Hospital in the UK.