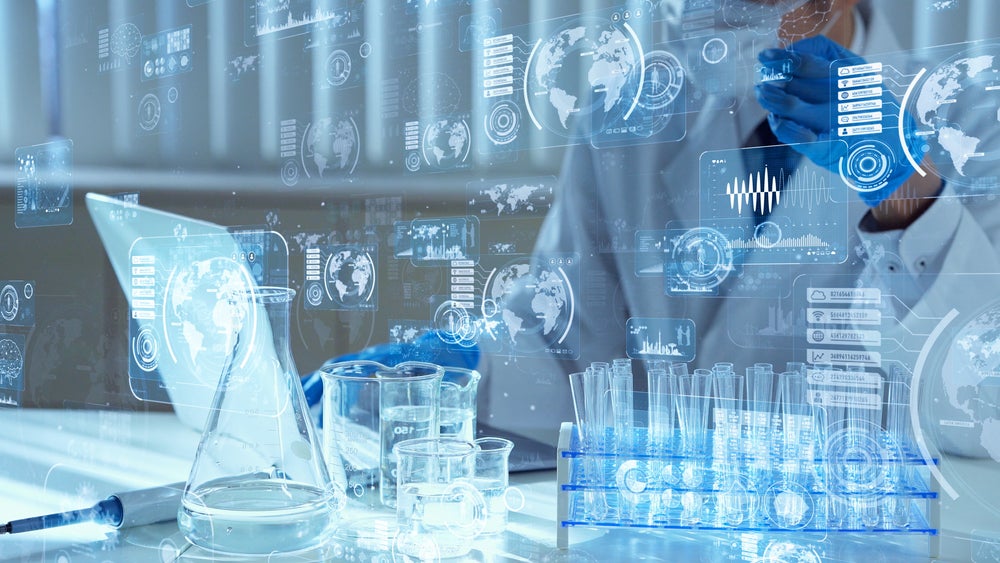 According to the European Union, a rare disease affects fewer than one in 2,000 people. In the US, it's a condition impacting fewer than 200,000. Of the more than 7,000 rare diseases that have been identified worldwide, less than 5% have treatments.
The discovery and development of drugs for any medical condition is an incredibly costly endeavour – around 90% of drugs fail to progress through clinical trials – but when it comes to finding therapies for diseases affecting tiny populations, the sacrifices are even greater. Not only must drug companies must be incentivised to invest in potential rare disease treatments, but they need rich data to optimise the drug research and development process and make the work worthwhile.
This is where real-world data comes in. Real-world data is that which is collected outside of the clinical trial context, from sources such as electronic health records (EHRs), insurance billing and claims, patient-reported outcomes, and biometric monitoring devices. Collating data from these various points of care can help to identify and profile patients whose rare disease experiences are otherwise difficult to map.
The challenges of rare disease research
US healthcare technology group AllStripes uses real-world data to help unlock new rare disease treatments. Patients who sign up have all of their medical records retrieved and organised by AllStripes, and this valuable information is then made available to rare disease researchers and drug developers through the company's research platform.
AllStripes CEO Nancy Yu says researchers face a variety of obstacles when it comes to discovering and developing novel treatments for rare diseases.
"When you think about rare disease as a whole, it's a big problem in aggregate; one in ten people have a condition," Yu explains. "But there's this long tail of more fragmented communities [within these] 7,000 diseases. Patients are dispersed all across the country and the world, you can't find them just at the top academic centres like Stanford or Boston Children's.
How well do you
really

know your competitors?

Access the most comprehensive Company Profiles on the market, powered by GlobalData. Save hours of research. Gain competitive edge.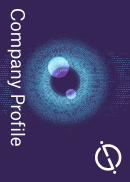 Company Profile – free sample
Thank you!
Your download email will arrive shortly
Not ready to buy yet? Download a free sample
We are confident about the unique quality of our Company Profiles. However, we want you to make the most beneficial decision for your business, so we offer a free sample that you can download by submitting the below form
By GlobalData
"Secondly, because no drugs have been approved for 95% of these conditions, the FDA hasn't stipulated a regulatory pathway for drug companies to follow.
"For example, in breast cancer, we know the endpoints that the FDA will accept are things like overall survival or progression-free survival, because we've approved many drugs in those conditions before – but in rare disease, we don't know what that pathway looks like.
"Thirdly, because there's not a lot of doctors who know much about the condition and not as many researchers, it's really hard to find this data," she says. "If you're trying to learn about a new disease that doesn't have a drug approved for it, and doesn't have many researchers that are studying it, how are you going to really understand what this disease looks like?
"What are the symptoms? What does the diagnostic journey look like? What are the progression features of that condition? It's just a very different problem when it comes to drug R&D for rare diseases."
Real-world data: bridging the gap
With these small communities of rare disease patients scattered across the globe – and the information relating to their conditions fragmented and limited – comprehensive, real-world patient data offers researchers the clearest possible picture of both the individual and the disease they're living with.
"Take a new rare disease, such as Sanfilippo syndrome or CDKL5, for which there's not really any approved treatments," Yu says. "Companies need to figure out how to design their trials from day one, and even if you have incredible science – like gene therapy, or gene-editing technology that you think has a lot of potential – it's very difficult if you don't know anything about that condition.
"So real-world evidence can play a role there in saying, here is what the patient community actually struggles with over this period of time, you can see some of these characteristics progressing, here are the symptoms, and here are the most important aspects of quality of life to patients and key researchers and doctors," she explains. "Real-world evidence, from day one, can start helping to drive this more targeted, more efficacious approach to development."
AllStripes' platform aims to bridge the gap between data and novel drugs, translating patient information from a range of sources into meaningful rare disease research.
"Companies find it very difficult when they enter development – pre-Phase I, all the way through to approval and beyond – because there are no databases posting this very rich longitudinal information about the disease at the patient level," Yu says. "So as a result, we're helping companies find patients on one dimension, but also generating this evidence in a regulatory-ready way to support all their efforts across development, getting the drug approval, commercial and beyond."
While EHRs are a key resource for patient data, AllStripes also retrieves valuable information about rare disease patients from less traditional, and sometimes less accessible, sources.
"We focus on a richer depth of data from the medical record, that includes unstructured data," Yu says. "So from physician notes and encounter notes, which are unstructured, typed observations on how patients have progressed or stabilised throughout their treatment.
"We get imaging, we get genetic testing, we get labs, as well as patient-reported information. The ability to marry patient-reported information, captured directly through our application to hear the patient voice and what patients care about, with the objective medical record information you get from notes and EHRs, imaging, genetics – that's really important."
Yu says real-world data could even be used to simulate the placebo arm of a clinical trial – a study feature that can raise ethical concerns in the rare disease context, as many participants will be living with severe, debilitating diseases. Instead, comprehensive information on the characteristics and progression features of a particular condition could "replace the need for patients taking sugar pills" in trials.
AllStripes isn't the only group that sees the value of real-world data in developing drugs for diseases of low prevalence. CureDuchenne is a non-profit dedicated to finding and funding a cure for Duchenne muscular dystrophy (DMD), a rare progressive disease that causes severe muscle loss and primarily affects boys. This year the organisation launched CureDuchenne Link, a centralised data and biosamples hub that allows researchers and drug developers around the world to access complex and varied information about DMD.
CureDuchenne's senior director of clinical operations, Joanna Kemp, says the Link platform hopes to accelerate drug development for DMD by helping to fill the gaps in researchers' understanding of the disease.
"Finding the data can be very hard; it can be disparate, fragmented data, and it's not widely available," Kemp says. "One of the things that CureDuchenne Link is trying to do is take multiple types of real-world data, put them into one very easy-to-use interface for both participants and researchers, curate that information to provide one patient identifier so it's all seamlessly integrated, and make it easily available to researchers who are currently chasing it through multiple avenues."
CureDuchenne obtains DMD patient information from an array of sources, including patient surveys, medical records, blood and urine samples, and whole genome sequencing data.
"If somebody came to us and said, 'I'm looking for urine on boys aged five to seven, who are currently on this steroid, and have never been treated with this other drug, and who are still able to walk', we can really parse through that data and find those exact samples for them, because we're collating those different data sources," says Kemp.
The need for rich, diverse data in the rare disease research space is clear; though CureDuchenne Link is yet to open to researchers, the company has already received requests to access the database from twenty different researchers and drug developers.
"We're not open – we made it intentionally a little bit hard to find that information since we're not ready to serve as a resource – and yet twenty researchers and drug developers spent the time looking for it, and found it and reached out to us," Kemp says. "So, there's a clear need for a project like this. Existing projects, while filling many of the gaps, are not filling all of them."
One drug developer that reached out to the organisation, Kemp says, told them access to CureDuchenne Link would shave an entire year off the company's drug development process.
"That's a year sooner that that drug enters clinical trials, that's a year sooner that boys are treated, it's a year sooner, potentially, that we get a cure out there," she says. "That line from that one specific drug company was really compelling for us – that we are truly capable of accelerating drug development."
A collaborative effort
For patient data to be utilised, it must be available in the first place. Those who interact regularly and closely with rare disease patients – such as healthcare providers and advocacy groups – have a crucial part to play in getting real-world data to the researchers that need it.
"Uniquely in rare disease, the community really has to come together," Yu says. "That involves everyone from the patient, to their caregivers, to the advocacy and foundation partners that organise these communities and enable and empower them, to their own doctors, who often become the researchers themselves because we don't have treatments."
When it comes to informing people with rare diseases about the drug development process, and encouraging them to engage with drug research projects, Kemp says patient groups and healthcare providers play a vital role.
"I think advocacy groups are able to lead the charge here in a really novel way," says Kemp. "They are unencumbered by patient volumes at individual centres, and because we support national and international patient populations, there's a robust and willing participant community available to most advocacy organisations.
"For healthcare providers, I think there's a tremendous need to better explain to participants or families with rare diseases what these sorts of research projects are able to achieve, and why they're important," she adds. "There is a tremendous level of trust between patients and providers, that really makes providers uniquely capable of helping patients understand the complexity of the challenges that early drug developers face.
"We really encourage providers to help patients understand registries and biobanks, and how they can influence the future of care for rare diseases."
According to the FDA, 2020 was a record-breaking year for the number of orphan drug and rare paediatric disease designation requests submitted to the Office of Orphan Products Development, with the office seeing a 41% increase in submissions on the year before. For rare paediatric disease designation requests specifically, the office saw a more than 330% increase on 2019.
It's clear there are researchers and drug developers that want to invest time and money in developing therapies for rare diseases. Stakeholders at all levels, then, must harness data from every possible resource to optimise the drug development process, and accelerate the delivery of treatments – and even cures – to the patients that so greatly need them.