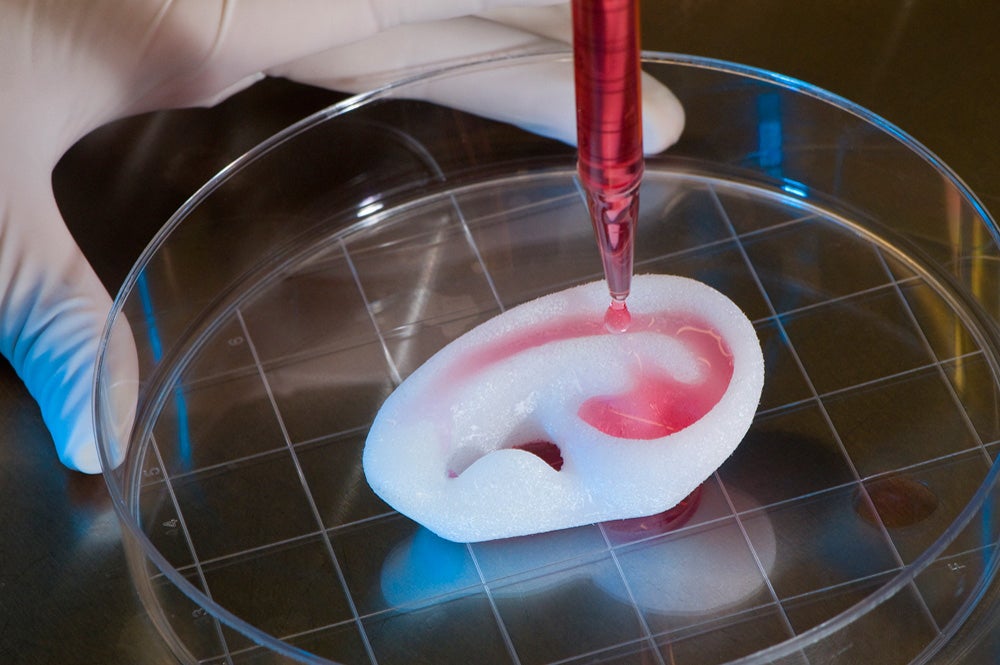 In February this year, the biotech company Humacyte announced its decision to go public, marking its shift from a clinical-stage company to a commercial one. The company, which develops regenerative human tissues that can be implanted in any patient without the need for immunosuppressive drugs, is expected to hit the market with a value of $1.1bn.
"We believe our universally implantable regenerative human tissue will be a disruptive technology with the potential to transform medicine," says Humacyte CEO Dr Laura Niklason. "We are creating engineered off-the-shelf replacement tissue, which can be implanted in anyone. Longer-term, the technology has the potential to create solutions for complex organ disease, including replacement bioengineered organs."
Rather than going down the IPO route, the company chose to go public via a special purchase acquisition company (SPAC), Alpha Healthcare. This has allowed it to engage investors more thoroughly – educating them on the platform and its groundbreaking possibilities. It represents a benchmark in the field of regenerative medicine.
"I think this recent SPAC transaction really validates our approach and how far regenerative medicine has come," says Niklason. "I've been in the cell therapy and regenerative medicine space for several decades, and when I started, it really did seem like science fiction. Now, we are at a point with advancements in cell biology and tissue engineering where this is becoming science fact."
The hype and the reality
Although technologies of this kind have been talked up for years, it is only recently that they have started to become commercially viable. For all the hype around stem cell treatments, tissue engineering and next-generation cell and gene therapies, relatively few patients have benefited to date.
Worldwide, there are 64 approved advanced therapy medicinal products (ATMPs), including 34 cell therapies, 20 gene therapies and ten tissue engineering products. While not a trivial figure, it is far eclipsed by the number of products that have entered clinical development and stalled there.
The route to market is complex, time-consuming, expensive and highly regulated, and even for those products that do succeed, few have the potential to become blockbusters.
Just 15 ATMPs have been approved in Europe, of which four have already been withdrawn from the market. One of these was the gene therapy Glybera, indicated for patients with an ultra-rare genetic disorder.
Because the patient population was so limited (only 31 people worldwide had been administered Glybera as of 2018), it didn't have much chance to become commercially successful and gained infamy as a million-dollar drug.
Many new ATMPs face issues around manufacturing know-how, pricing reimbursement and market access, meaning they struggle to make the leap from laboratory sensation to commercial reality. It's for this reason, then, that many companies in the field are working to find strategies to unlock these products' potential.
Overcoming the challenges
One of these is OriBiotech, a cell and gene therapy (CGT) manufacturing company based in London and New Jersey. It has developed a flexible platform that automates CGT manufacturing, allowing therapeutics developers to bring their products to market at scale. The company hopes to launch its platform in H2 2022, following a Series B funding round this year.
"I don't think the clinical or scientific case for cell and gene therapies needs to be made further," says OriBiotech CEO Jason Foster. "As an industry, we have proven that we can create cures for devastating cancers and rare diseases like leukaemia, multiple myeloma, spinal muscular atrophy and others.
"What remains to be proven is the market access and commercialisation case – can we manufacture these products at a high enough throughput and low enough cost to make them widely available for patients?"
The good news is that CGT manufacturing is being talked about more widely, especially since the start of the Covid-19 pandemic.
"Right now we have cures for cancer that patients can't get access to, which can't end soon enough, in my view," says Foster. "With the advent of technology platforms like Ori's, we can begin to tackle these scalability challenges over the next 12-24 months."
The industry is also starting to work together to overcome access challenges. Orgenesis, a global biotech, has brought together what it calls a POCare Network – a network of patients, doctors, industry partners, research institutes and hospitals worldwide, who want to bring new therapies to market in a harmonised way.
After identifying promising new CGTs and adding them to its pipeline, the company works to develop these products across its network. The idea is to make CGTs more affordable at the point of care.
"The commercial viability of these products is dependent on the industry's capability to go through a paradigm shift," says Orgenesis CEO Vered Caplan. "Just as the software industry became widely commercially available once the proper hardware was developed and reduced in pricing, so will this industry expand its availability once the right infrastructure is put in place."
He adds that while surviving the pandemic has been an uphill battle for early-stage companies, many later-stage companies may actually have benefited from the rising glory of biotech.
"The vaccine industry is closely related to cell and gene therapies, with many of the most advanced products being cancer vaccines," he says. "This has reflected positively on our industry. In addition, the economic crisis and the erratic behaviour of the financial markets have shifted investors' appetites."
A bright future for regenerative medicine
Miguel Forte, CEO of Belgian biotech Bone Therapeutics, is equally sanguine about the prospects for regenerative medicine. The company develops cell and biologic therapies within orthopaedics, among other areas, and has a number of products in clinical trials.
"A lot of developments have taken place in the field recently, and renewed scientific and technical confidence should support growth," says Forte. "Regenerative medicine needs to bring a value proposition that is industrially viable, with good willingness to pay from stakeholders. This is increasingly happening, so investment will follow from venture capitalists as well as from big pharma."
As an example, his company's lead product, ALLOB, takes stem cells from the bone marrow of healthy donors and turns them into bone-forming cells. The product is in mid-stage clinical trials for patients with difficult tibial fractures, but might ultimately be used within other orthopaedic indications too.
"The ALLOB product is allogeneic, sourced from healthy donors, and produced in a scalable way," says Forte. "Since it's cryopreserved, it's off-the-shelf. This delivers a product that is competitive from a cost and use perspective. We are poised to see more and more of these approaches reaching the market. I would predict that we will see products reaching the market significantly over the next five to ten years, if not before."
Massimo Dominici, CEO of Italian biotech Rigenerand, points out that there are still large pockets of unmet need in regenerative medicine. He thinks the market will soon benefit from new manufacturing techniques, harmonised regulation and cost reductions, all of which will push these products closer towards the pharma mainstream. And he doesn't hold back when it comes to his own goals for the future.
"We will have allogeneic CAR-lymphocytes produced on a large scale and autologous CAR-lymphocytes manufactured on the weekend and infused on Monday," he says. "A dream? Considering the evolution of technologies and the current biotech investments, I do not think so."
Cell & Gene Therapy Coverage on Pharmaceutical Technology supported by Cytiva.
Editorial content is independently produced and follows the highest standards of journalistic integrity. Topic sponsors are not involved in the creation of editorial content.