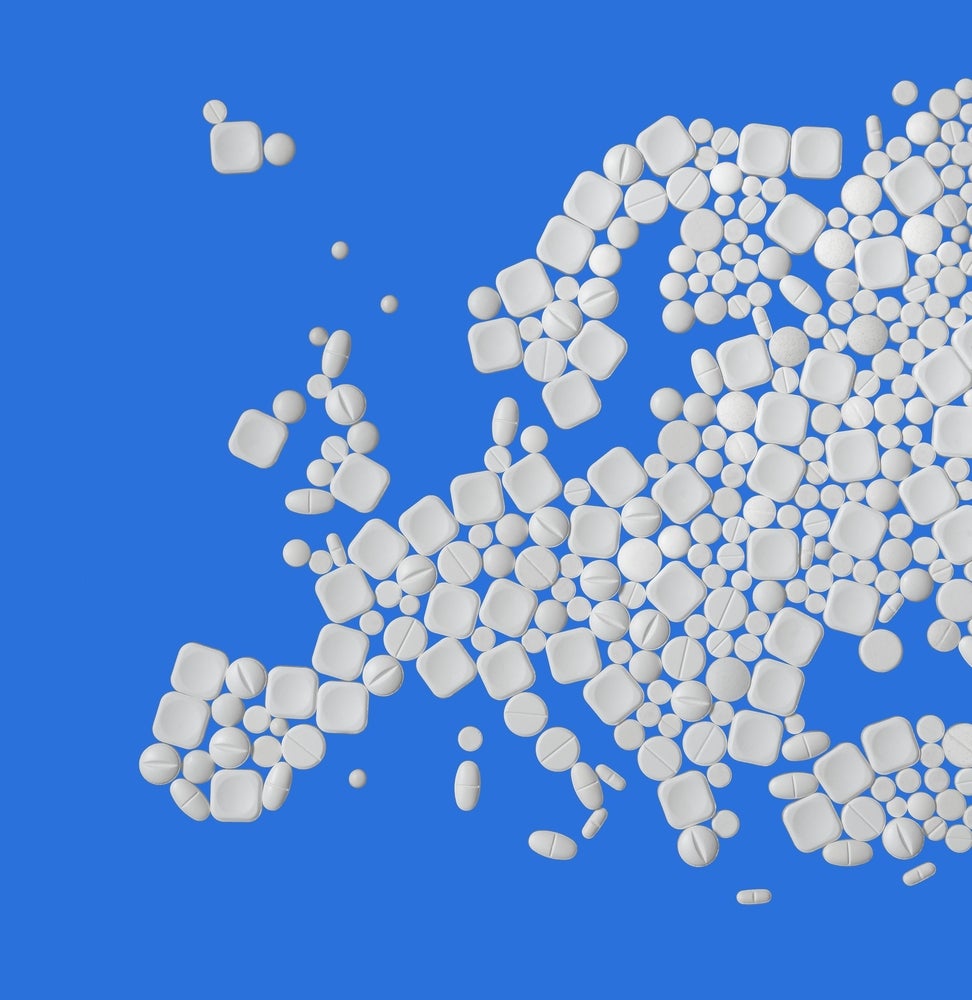 In the 1990s, generic pharmaceutical companies in the European Union (EU) offshored the manufacturing of active pharmaceutical ingredients (API) primarily to China. It was a money-saving strategy that was paying off until Covid-19 hit. During the pandemic, the shortage of basic drugs such as paracetamol in key EU countries led to growing calls to push local drug manufacturing to ensure a smooth supply and to minimise shortages.
Despite having large biopharmaceutical companies on home ground, the UK and France experienced major shortages and supply chain issues. Only 25% of API production for generic drugs took place in Europe in 2020, according to a November 2022 Medicines for Europe report. For innovative medicines, this share was 77%. In light of the Covid-19 pandemic, the war in Ukraine, and the Russian gas supply issue, several countries have called for onshoring, also referred to as reshoring; the bringing back of pharma production to locations within national borders to mitigate costs, supply issues, and concerns regarding bilateral relations.

But experts say it's about "right shoring" – having parts of the supply chain and processes in the strategic location rather than the entire operation; thus delivering the desirable combination of cost, efficiency, and reliability of supply.
"Right shoring is about pharma companies continuing to shift towards regional suppliers rather than global," says Surbhi Gupta, senior industry analyst at Frost & Sullivan, a growth strategy consulting and research think tank. "Some large pharma companies have initiated indirect reshoring activities by increasing investment in new research and development and production units in their European facilities. For example, Roche and GlaxoSmithKline in the UK. Sanofi and Astra Zeneca have also announced plans for new API production plants in Europe."
The challenges of 'right shoring'
Governments in Europe and the UK are incentivising supply reshoring. However, some key challenges lie ahead, said Dr. Koen Berden, executive director of international trade at the International Federation of Pharmaceutical Industries and Associations (EFPIA), in an interview. "The skill sets are dynamic [in the pharmaceutical industry] and they change over time. And that means you need permanent upgrading and human resources development. You also need to create an attractive climate for the people that you want to have for these kinds of initiatives to want to locate and be present in the European Union."
Berden also makes the point that if companies focus their resources on reshoring manufacturing, they may not have the capacity to invest in other pertinent areas such as R&D."Do you have all the capacities and capabilities in order to do all the reshoring? I think that's an even more difficult question," he adds.
How well do you really know your competitors?
Access the most comprehensive Company Profiles on the market, powered by GlobalData. Save hours of research. Gain competitive edge.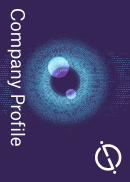 Company Profile – free sample
Thank you!
Your download email will arrive shortly
Not ready to buy yet? Download a free sample
We are confident about the unique quality of our Company Profiles. However, we want you to make the most beneficial decision for your business, so we offer a free sample that you can download by submitting the below form
By GlobalData
Impact of global events moving forward
Despite government incentives to bring down energy costs, Gupta predicts that API manufacturers will continue to look for alternative sites outside the EU to maintain profit margins.
The energy crisis will benefit the US, India, and China, since EU reshoring/onshoring efforts will be deferred by almost 5 to 10 years as production of essential drugs becomes less profitable in the EU, says Gupta. "Due to the cessation of Russian gas imports following its invasion of Ukraine, electricity prices increased up to tenfold, and raw material costs rose by 50% to 160% in Q3 2022. The energy-related slowdown in manufacturing will aggravate the ongoing drug shortages in Europe."
In 2022, for example, there was a shortage of drugs such as paracetamol, doliprane, and efferalgan in France. Biologics and antibiotics could be worst hit due to their energy-intensive manufacturing processes, along with the supply of glass vials and syringes disrupting the supply chain. Generic drug companies have already warned that manufacturing some products will become unsustainable, and they may cease manufacturing a few, such as generic diabetes and cancer drugs.
Still, reshoring will not suffice to guarantee EU autonomy and will increase its vulnerability to shocks, like the war in Ukraine, as the Organisation for Economic Co-operation and Development (OECD) has shown, says Berden. This is especially the case since shocks will impact more locally and because an open economy with global supply chains is much stronger to absorb adverse shocks, he adds.
To keep the EU's medicine supply intact, Gupta suggests governments should adopt new pricing policies and provide further aid to mitigate the impact of rising operational costs; they should also minimise the exodus of generics manufacturers. "The European Commission plans to launch its revised EU pharmaceutical package in Q1 2023 to ease drug shortages," she says. Among other things, supply chain optimisation, maintaining access to affordable vaccines, and supporting innovation for unmet clinical needs will be the discussion topics, she adds.
Nonetheless, shortages can also result from a mismatch between supply and demand. "For that reason, getting better demand forecasts is as important as focusing on supply chain solutions," says Berden.
'Right shoring' – trends and innovations
While global interdependence will never disappear, Berden suggests it is vital to each territory is import diversification and managing levels of dependence. "The question is, if something happens, how can a supply chain relay its supplies so that other suppliers become more important in order to absorb the shock?"
Moving forward, manufacturers are focusing on infrastructure, cybersecurity, digitisation, and inventory for supply chain resilience. Gupta cites companies such as Amgen, which is partnering with vendors to develop inhouse teams of specialist groups to conduct supply chain risk monitoring, root-cause analysis, performance tracking, and simulation modelling to understand the probability of production slowdown or shutdown.
Teva api, a major API provider, maintains at least two suppliers for every starting material and an intermediate across two locations uses supplier scoring analytics for supplier selection, she adds.
Companies will continue to invest in building capabilities and strategically located supplies depots. This will enable them to expand their clinical trial supplies and logistics offerings, and expand networks for on-time delivery of supplies and drugs. Contract development and manufacturing organisations (CDMOs) are likely to incorporate digital manufacturing and analytical technologies to improve connectivity and stabilise supply continuity.
What can the EU learn from other countries' reshoring strategies?
Globally, regulatory bodies are issuing guidance to companies to build supply chain resilience. In December 2022, the US passed its 'ominous spending bill' directing the US Food and Drug Administration (US FDA) to establish an advanced manufacturing Centre for excellence and an advanced manufacturing technologies designation programme. Section 3204 of the bill amends the 21st Century Cures Act and authorizes the FDA to award $100 million to support the implementation of advanced or continuous pharmaceutical manufacturing for companies seeking to manufacture drugs in the US.
Moreover, US Pharmacopeia issued the first-ever Medicine Supply Map to find and quantify risks in upstream pharmaceutical supply chains across the country. Stakeholders, including governments, manufacturers, distributors, and providers, are likely to use the map to give precedence to supply chain investments, lower quality concerns, and to limit drug shortages. In India, the government's production-linked incentive scheme (PLI) aims to promote self-sufficiency and lowers Indian firms' reliance on raw materials and APIs imported from China.
By looking overseas at strategies adopted by the US, India and other nations, the UK and the EU may yet make onshoring an efficient and successful enterprise. The question is whether rising inflation levels and major global events will allow for development and innovation. And while it may take time, the EU has shown a drive in getting reshoring right.