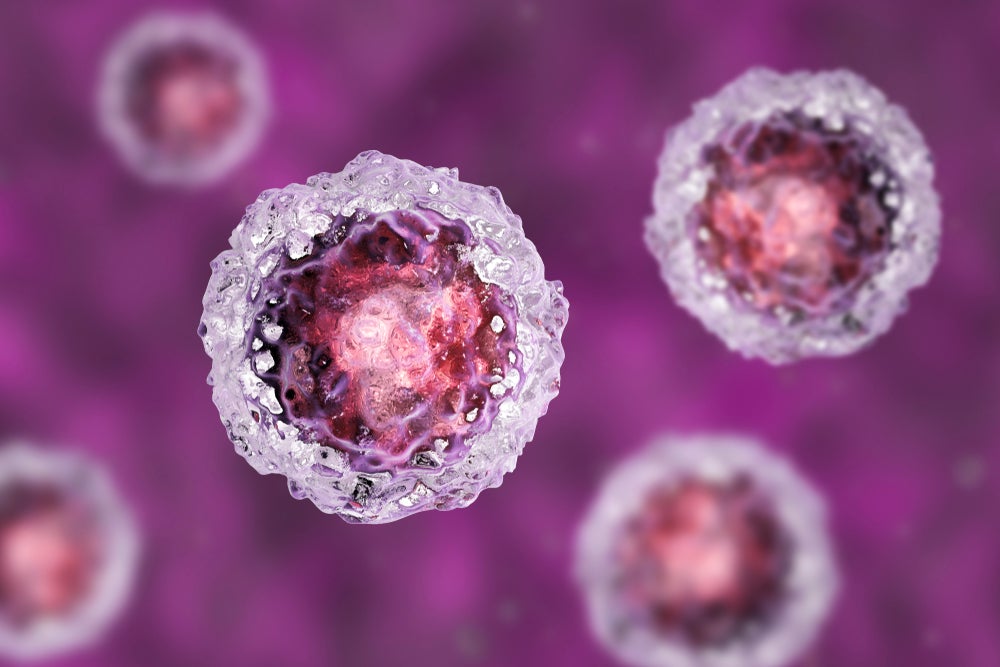 Understanding the life cycle states and phases of cells in the human body is central to treating an array of conditions, including cancer. Now, researchers at Arizona State University, US, are exploring a new resting phase of stem cells that could help prevent the growth of brain tumours.
Christopher Plaisier, an assistant professor of biomedical engineering at Arizona State University and Samantha O'Connor, a biomedical engineering doctoral student in the Plaisier Lab, are leading research into the previously undiscovered neural stem cell state and say it could be the key to discovering new approaches to brain cancer treatment.
"Stem cells in brain tumours have been purported to be a very important part of tumour biology and sleeping or quiescent stem cells have been suggested to play a role in resistance to therapies," says Plaisier.
"This is why we focused our studies on the mechanisms that govern stem cell quiescence. It should provide us a view into novel tumour biology that we could use to turn against tumours by putting them into this sleeping state."
The nature of cells
Prior to the researchers' discovery, Plaisier joined forces with Patrick Paddison, an associate professor at the Fred Hutchinson Cancer Research Center in Seattle, and Dr Anoop Patel, an assistant professor of neurological surgery at the University of Washington.
Exploring genes that play a role in stem cells' growth in the brain, Paddison's team hoped to uncover a potential path to treatment for neurodegeneration.
Cells in the body have four main phases: grow, copy the genetic material, grow again, and divide into two new cells. Many cells enter a sleep-like state called G0 after their initial growth, and either become dormant or function without dividing again.
Some cells, however, develop mutations that cause them to leave the G0 state and grow and divide rapidly, leading to cancer.
A new discovery
With Plaisier's help, Paddison's team analysed their brain stem cell data through single-cell RNA sequencing and found a new cell phase that had never been observed before in neuroepithelial stem cells: Neural G0.
Neural G0 is similar to the quiescent state that other stem cells enter, but it has characteristics specific to neuroepithelial cells, a type of stem cell that transforms into certain brain cells.
Its discovery led to a six-year research project designed to determine what the phase could mean for disease progression – particularly that of glioma brain tumours, which arise when neuroepithelial cells grow and divide quickly.
The team's findings were recently published in the research journal Molecular Systems Biology.
New treatment potential
Analysing the cell data for glioma tumours, Plaisier and O'Connor found that most tumour cells were either in the Neural G0 or initial growth state. As the tumours grew more aggressive, fewer cells were found to be in the sleeping, Neural G0 state.
Correlating data with the prognosis of patients with an aggressive type of brain tumour, the researchers discovered that those with tumour cells that showed higher Neural G0 levels had less aggressive tumours.
"The key takeaway from this research is that we have identified a new cell cycle phase that is associated with sleeping cells," Plaisier says. "A larger percentage of these cells in a brain tumour leads to a less aggressive tumour.
"Our hope is that we will be able to identify therapies that push all tumour cells into this sleeping state; this therapy would inhibit the growth of the tumour, thereby turning it into a stable disease requiring a simple maintenance therapy.
"Additionally, by inhibiting tumour growth the tumour would have a much-reduced ability to evolve resistance to the therapy."