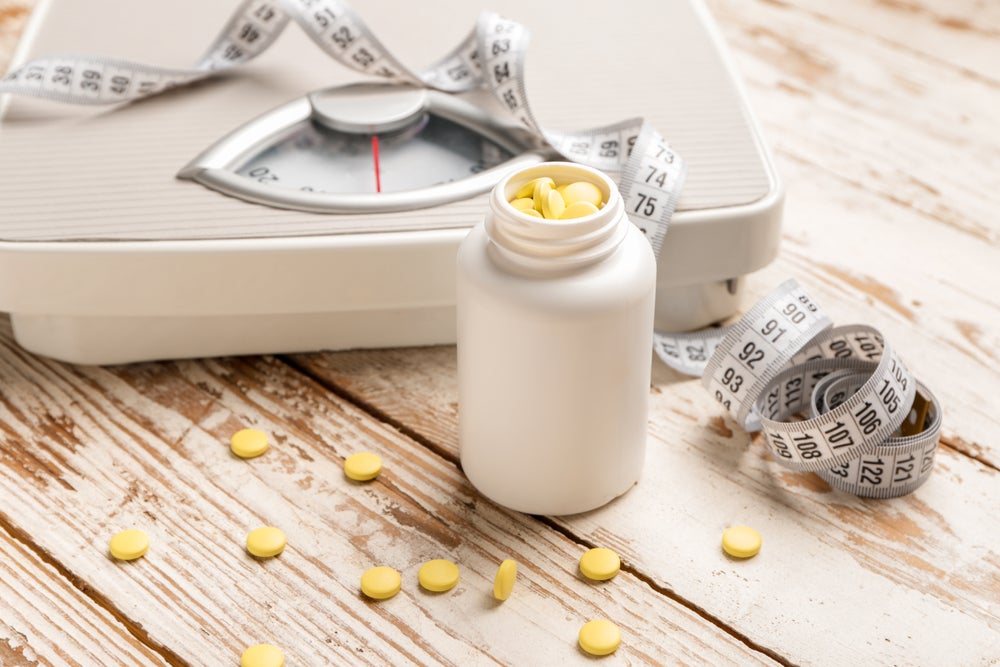 In what's being called a "medical bypass", new anti-obesity drugs are almost matching efficacy rates in weight loss that have previously only been seen with weight loss surgeries.
In October, the US FDA granted Eli Lilly's Mounjaro (tirzepatide) a Fast Track designation for its use as a treatment for obesity. The drug was approved to treat type 2 diabetes mellitus in May. Mounjaro is the first weight loss drug to show efficacy rates comparable to surgical procedures like sleeve gastrectomies. Several other treatments, like Novo Nordisk's CagriSema (semaglutide + cagrilintide), are expected to follow after showing encouraging Phase II data.
The UK and US are both undergoing an obesity crisis. The Health Survey for England 2019 reported that 28% of adults in the UK were obese and 36.2% were overweight but not obese. Furthermore, an increase in a sedentary lifestyle, partly brought on by the Covid-19 pandemic, saw a further rise in the obese population. The same can be said for the US. A 2017–2018 National Health and Nutrition Examination Survey (NHANES), showed that 30.7% of adults were overweight, 42.4% were obese, and 9.2% had severe obesity.
In 1997, the World Health Organization (WHO) classified obesity as a chronic disease. High rates of obesity place a major burden on healthcare systems as the condition is associated with many major health complications like type 2 diabetes, hypertension, non-alcoholic fatty liver disease, and other bodily dysfunctions. In the US, obesity care is estimated at to cost $147 billion in healthcare spending annually.
In the past, obesity medications were often dismissed due to insufficient efficacy data and the fact that they were associated with a high occurrence of side effects. However, there has recently been a boom in interest and research in anti-obesity therapeutics. Previously, the standard of care for obesity consisted of holistic changes to diet, exercise, and bariatric surgery for eligible patients. However, despite the effectiveness of bariatric surgery, many obese patients are reluctant to undergo surgical procedures, opening the opportunity for a pharmaceutical approach.
Mounjaro, as other weight loss treatments before it, has followed a similar approach to fight obesity. "We're using a combination of gut hormones to mimic the effectiveness of bariatric surgery. We are calling this the 'medical bypass'," says Dr. Dimitris Papamargaritis, an associate professor and honorary consultant in diabetes and endocrinology at the University of Leicester.
How well do you really know your competitors?
Access the most comprehensive Company Profiles on the market, powered by GlobalData. Save hours of research. Gain competitive edge.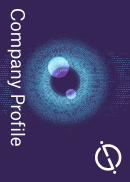 Company Profile – free sample
Thank you!
Your download email will arrive shortly
Not ready to buy yet? Download a free sample
We are confident about the unique quality of our Company Profiles. However, we want you to make the most beneficial decision for your business, so we offer a free sample that you can download by submitting the below form
By GlobalData
Anti-obesity therapeutic landscape
Over the past few years, there has been a boom in anti-obesity drug development, with major companies achieving substantial sales in the field. According to GlobalData, as of November 28, there were 316 generic and novel drugs marketed to treat obesity.
In the first quarter since its launch as an approved therapy for type 2 diabetes, Mounjaro has proven to be a lucrative drug, making $97.3 million in Q3. Mounjaro is a combination of the two gut hormones GLP-1 and GIP. "Bariatric surgeries show 30% weight loss in the first year and 25% weight loss in the long term," says Papamargaritis, while that the clinical data for Mounjaro shows that the drug leads to a 16–22.5% weight loss in obese or overweight individuals.
Novo Nordisk is another company leading the charge in this field. The company's weight loss drug Saxenda (liraglutide) won an approval for chronic weight management in December 2014, and Wegovy (semaglude) got the same tag in 2021. Novo Nordisk is now advancing CagriSema, a once-weekly combination of the GLP-1R agonist semaglutide and a novel amylin analogue, cagrilintide. In a Phase II study, CagriSema achieved a numerically higher body weight reduction of 15.6% compared to a 5.1% reduction for people treated with semaglutide. Wegovy has been associated with a 12.4% weight reduction in obese individuals, as per its label.
However, Novo Nordisk's anti-obesity therapeutics have had rough rollouts following their approvals. An immediate high demand for the drug and a shortage of Wegovy resulted in supply issues. Manufacturing for Wegovy was also hit when a contract manufacturer in charge of syringe filling halted deliveries due to issues with good manufacturing practices.
To overcome manufacturing issues, in December 2021, Novo Nordisk announced its plans to build three new manufacturing facilities. "Keeping our patients' needs first, our global manufacturing facilities are now operating 24 hours, seven days a week, and we have invested approximately $1.6 billion in 2022 alone to expand capacity. This will support us to maintain manufacturing capacity in the years to come," said Dr. Avideh Nazeri, Novo Nordisk's vice president of clinical development, in an email to Pharmaceutical Technology.
At the same time, in order to make up for shortages, Novo Nordisk's Ozempic, a version of semaglutide that is approved to treat type 2 diabetes, is being used off-label for obese patients.
Access to anti-obesity medications
In addition to these issues, further barriers to drug access remain in the UK and US. In the US, most private health insurers have been slow to cover the cost of anti-obesity therapeutics. Medicare Part A, Part B, and Part D do not generally cover approved weight loss medications like Saxenda, but Medicare Advantage plans may allow for expanded coverage, as per the Medicare.org site. In an email to Pharmaceutical Technology, Dr. Carl "Chip" Lavie, Medical Director, Cardiac Rehabilitation and Prevention at the John Ochsner Heart and Vascular Institute, New Orleans, said this slow uptake is a concern. "Insurance may not cover these without showing clinical event reductions, and I am concerned that it may take five to 10 years to show this for just obesity," Lavie added.
In the UK, the National Institute for Health and Care Excellence (Nice) approved Saxenda for weight management in patients with pre-diabetes with a body-mass index (BMI) of more than 35, in October 2020, five years after getting EMA approval. NICE has only allowed healthcare providers to prescribe continuous treatment of the drug for two years. Papamargaritis explains that the UK authority currently only recommends anti-obesity drugs for those who have both obesity and other obesity-related complications, excluding those who have only an obesity diagnosis. The treatment will be most cost effective for those people who have established complications rather than those without complications, says Papamargaritis. "Mainly you see an improvement in complications such as diabetes, because these hormones are acting on the appetite and also in glucose levels. There are also improvements in blood pressure and sleep apnea," says Papamargaritis.
More data needed
Despite positive movement in the space, in order to overcome other key barriers to access, experts are waiting for data from some key clinical trials that may take a substantial amount of time before their completion. One highly anticipated study is Mounjaro's SURMOUNT-MMO Phase III clinical trial. This study aims to recruit 15,000 participants to investigate the drug's effect on the reduction of morbidity and mortality in adults with obesity, with or without complications. Results from this trial are scheduled to be released in October 2027, and may allow non-diabetic obese patients to have access to Mounjaro.
"The key will be the clinical event trials, which I am concerned if they stop at five years, the benefits may not be apparent, as the clear benefits of bariatric surgery occurred mostly between five to 10 years," said Lavie. However, despite all the challenges, he says there is "tremendous potential" for these anti-obesity drugs going forward.