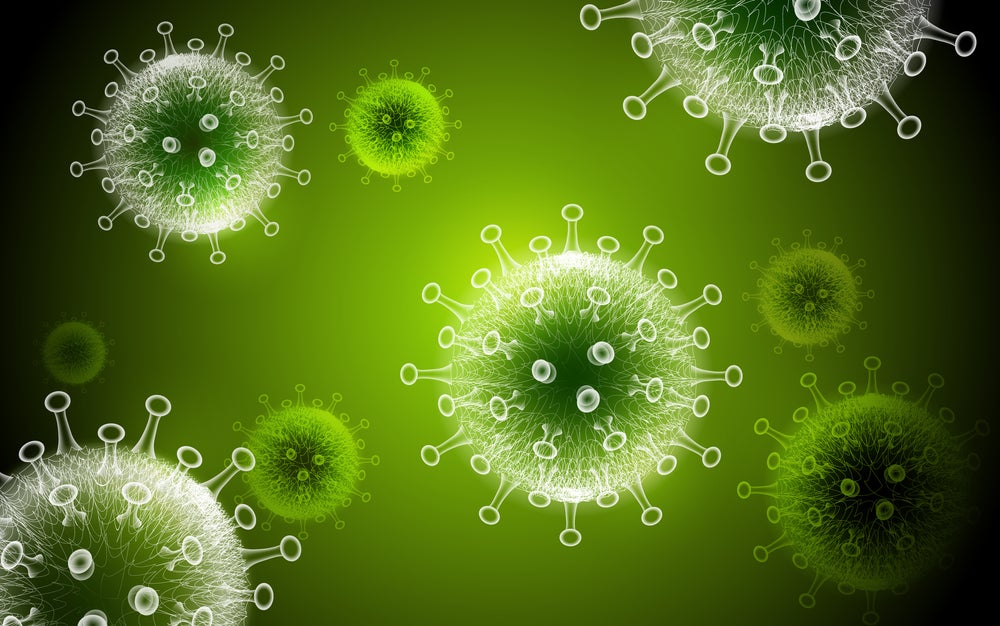 French-headquartered Valneva is one of four companies developing a vaccine against Covid-19 that has signed a supply deal with the UK Government's Vaccines Taskforce.
According to the terms of the deal, Valneva is set to supply 60 million doses of its inactivated whole Covid-19 vaccine candidate, VLA2001, from mid- 2021. Valneva is hoping to initiate clinical trials of VLA2001 by the end of this year.
The 60 million doses for the UK market will be produced at Valneva's manufacturing facility in Livingstone, Scotland. This facility already produces the company's Japanese encephalitis vaccine using the same manufacturing platform that will be employed for VLA2001.
Building on this agreement with the UK Vaccines Taskforce, the UK Government has announced it has made, alongside Valneva, a joint multi-million-pound upfront investment into the Livingstone facility.
This will create an additional 75 skilled jobs in the Livingstone area, and will allow Valneva to scale up its manufacturing capacity to be able to produce up to 200 million doses of its Covid-19 vaccine annually. To mark this deal, the UK Secretary of State for Business, Energy and Industrial Strategy Alok Sharma visited the Livingstone site on 5 August.
UK Vaccines Taskforce chair Kate Bingham commented: "In order to vaccinate our high-risk populations at the earliest opportunity, the government has agreed to proactively manufacture vaccines now, so we have millions of doses of vaccine ready if they are shown to be safe and effective.
"This important investment in Valneva's Scottish manufacturing plant will not only help us with this, but also ensures we are well-placed as a country to be able to cope with any pandemics or health crises in the future."
Valneva chief financial officer David Lawrence discusses why Valneva is so pleased to be part of the UK's vaccine strategy and how this manufacturing investment supports ending the current pandemic, as well as builds future preparedness for other public health emergencies.
Allie Nawrat: Tell me about Valneva's Covid-19 vaccine, VLA2001 – what type of vaccine is it?
David Lawrence: We have an inactivated whole virus vaccine. That compares and contrasts with other vaccine approaches, such as mRNA, which is Moderna's, nanoparticles, which is Novavax, adenovirus, which is Oxford, and then GSK-Sanofi has another technology.
We are following a tried and tested approach that we already use for the Japanese encephalitis vaccine [produced] at our Livingston plant. We are leveraging that process and skilled people to apply [this approach] to a Covid-19 vaccine.
AN: Why do you think this type of vaccine has promise in being safe and effective against SARS-CoV-2?
DL: On safety, we have a very long and solid database on the safety of the approach from the Japanese encephalitis vaccine, which has been FDA approved for over a decade. Therefore, we've got decade's worth of experience and data.
Now, if you contrast that to the newer vaccines technologies that have not been [used] in humans until now. [This means] there is no data over five or ten years so [no] significant safety database has been compiled. We hope that they're successful and we hope that they're safe. But the profile of the new technologies, compared to proven technologies like ours, is different.
In terms of effectiveness, our initial research work has been encouraging. And then secondly, there is a Chinese company with a very similar approach. Their initial clinical data has been pretty positive and that gives us a sense of confidence now.
But we need our own clinical data. As we work towards starting our own clinical trials, which will be by the end of the year, we'll have a number of hypotheses laid out around the vaccine based on pre-clinical data.
AN: When is the earliest you are hoping that VLA2001 could be approved?
DL: The first thing we are committing to with the UK Government is to delivery 60 million doses in the second half of next year. We are assuming for the reasons that we're probably going to have a two-dose vaccine – so, 60 million doses would be enough for 30 million people. We will be delivering those 60 million doses over the course of the second half of next year.
The regulatory approval is probably going to depend on a number of factors. One will be how strong the safety and efficacy data from our initial trials is. Secondly, what is going on with other vaccines. Thirdly, the epidemiology.
The MHRA, in the same way as the EMA or FDA, may advance an emergency use authorisation, which would short circuit the normal process of waiting for more data. It may be easier for them to do that with proven technologies.
AN: Why are the two deals with the UK Government and the scaling up of manufacturing in advance so important to accelerating VLA2001's development?
 DL: We are absolutely thrilled; [the deals] allow us to invest faster – almost within the realms of as fast as possible – and undertake activities in parallel at risk, rather than doing them in a more traditional sequential manner. 
If they want to limit the time without a vaccine, supporting [development] and investing at risk is part of that decision.
 This a recognition of our expertise and capability. There is a vote of confidence from the investment and from the Secretary of state taking time out of his schedule to come and see us.
It takes time to order equipment and some of the components of the vaccine have a long lead time. So, the sooner you start buying, the sooner they will arrive.
Also, [this supports us] in buying an equivalent, adjacent facility to one we've already got in Livingston. We are going to produce some Covid-19 vaccines in our existing facility. [But] we will kit out the new facility and put a number of production lines in place there to accelerate the scale up that needs to take place.
AN: How will this joint investment by the UK Government and Valneva improve future pandemic preparedness?
DL: In the past 20 years, we've had SARS, MERS, avian flu, swine flu, Zika and Ebola. What this tells me is that it is more likely than not that something else is going to come at some stage. It may be a pathogen that no-one has heard of, or it may be an evolution of an existing pathogen.
During SARS-Cov-1, [it was clear] that the infrastructure wasn't finished and wasn't put in place for the vaccine to be developed. Everyone recognises that there is a need this time to make sure that there's a more robust response and to make sure that humanity is geared up better in the future.
The government investment alongside our own efforts will mitigate risk going forward.
AN: How does Valneva's deals with the UK Government support the global supply of the Covid-19 vaccine once it is approved?
DL: The quid pro quo that we've signed with the UK Government is that, in return for investing taxpayer money, they will have priority over the first 60 million doses.
However, we're building capacity that is going to take us beyond 200 million doses per year. That's our first commitment is to be able to supply beyond the UK subject to what happens in the 12 months.
If other vaccines struggle and ours continues to be more and more important, then we would look at other ways to ensure that broader capacity.
That is something that we haven't looked into in detail [yet]. But we are also making our chikungunya virus vaccine in Livingston and we have an arrangement with CEPI that we should show a low and middle-income country producer how to make it. We have partnered with a company in Brazil called Instituto Butantan for a technology transfer. So that is a model that we could potentially follow.
Alternatively, we could look to build another factory of scale, even beyond the 200 million plus courses per year. But we need to see where we are – our first priority is let's get the factory and the process geared up. Then let's get the clinical trial started and get those 60 million doses out the door.