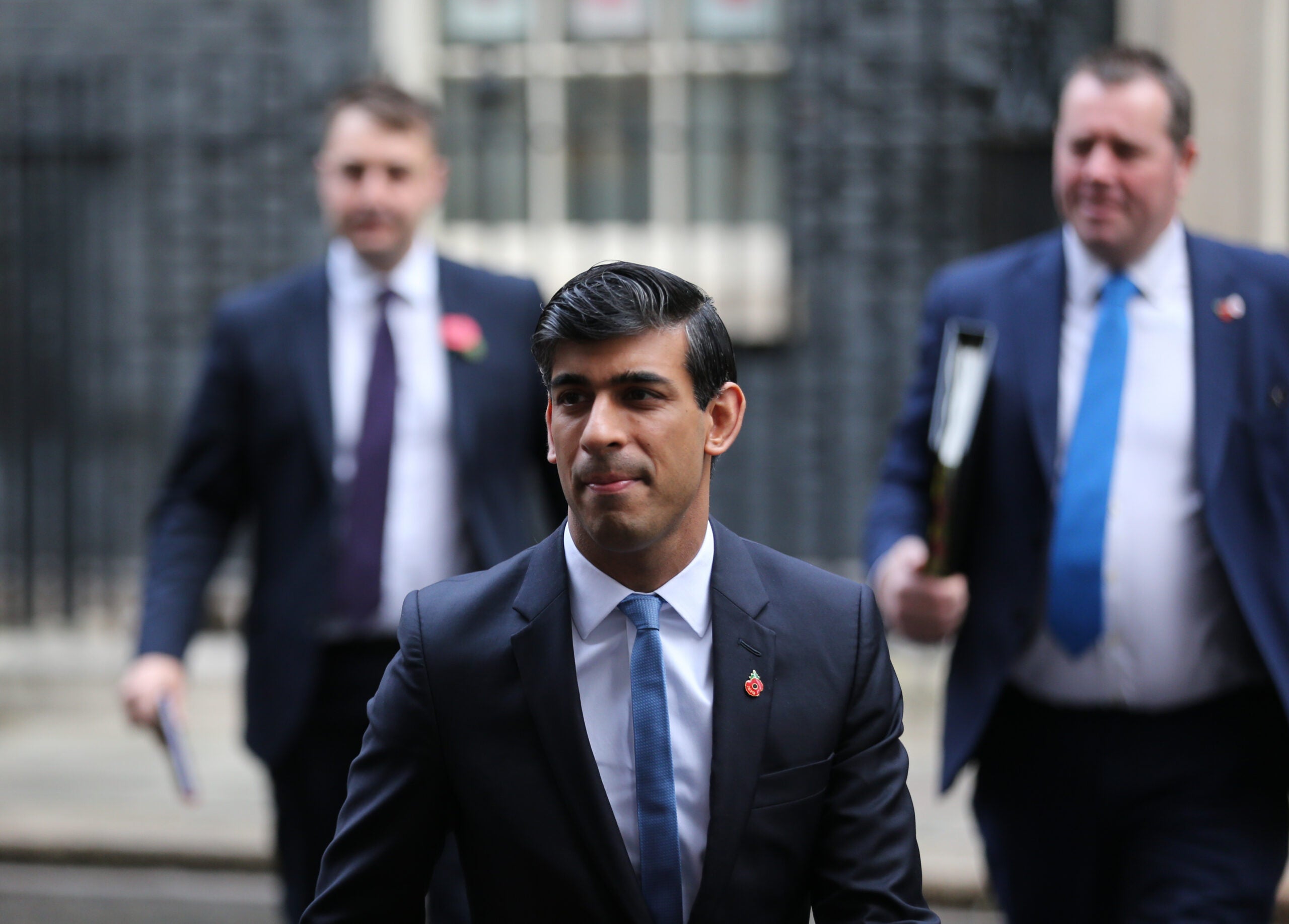 Last week, after a tumultuous 45 days under Liz Truss's control, the role of the UK's Prime Minister (PM) was passed on to Rishi Sunak, in a bid to restore balance to the British economy.
During her short reign, Truss's cabinet had promised a £45 billion ($51.59 billion) mini-budget that included unfunded tax cuts for the rich, enacted a U-turn on an energy price freeze, and oversaw the largest drop in value for the British pound against the US dollar. On October 20, amidst intense backlash and criticism, Truss quit, allowing Sunak the chance to take on the mantle.
The Covid-19 pandemic, Brexit, the Russian war against Ukraine, and a subsequent global inflation crisis have caused a difficult economic climate in the UK for any PM to take on. Amidst this, the UK pharmaceutical industry has its own unique set of issues that a head of state will need to tackle in order to support growth and innovation.
Consistent government action needed
In June, the Association of the British Pharmaceutical Industry (ABPI) sent an open letter to the Conservative leadership, including Truss and Sunak, which warned that the UK is slipping behind its global competitors in the race to become a life sciences superpower. The letter reported that the UK fell from fifth place in 2017 to seventh in 2020 for the number of Phase III clinical trials initiated across the world. Furthermore, reportedly, only 68% of medicines approved by the EMA were made available in England between 2017 and 2020. In a more recent report, the ABPI found that the number of Phase III industry trials fell by 48% between 2017 and 2021.
In his first speech as the PM, Sunak indicated a return to the original 2019 Conservative manifesto. At the time of its publication, the document prioritised the finalisation of Brexit above all else. For the life sciences and pharmaceutical sector, the Conservative government promised £34 billion ($38.98 billion) per year by the end of the Parliament in additional funding for the National Health Service (NHS), thus raising the agency's funding by over 29%.
Despite the promise of the creation of the Innovative Medicines Fund to "develop new treatments for serious diseases" being met, the pharmaceutical industry now has unique needs borne out of Brexit and current inflationary pressures. Thus, onlookers wait in anticipation to see if Sunak will fulfil the previous commitments and meet these new needs.
"I think what we're looking for primarily is consistency. And Rishi Sunak taking over as a PM is very welcome in that respect," says Dr. Martin Turner, the Head of Policy and Public Affairs for the UK BioIndustry Association (BIA). "His [previous] role as chancellor means a lot of what's happened over the past few years did come with his seal of approval. So that gives us some reassurance that we're going to be heading in the same direction."
UK clinical trials industry
According to its website, the UK government's Life Sciences Vision is meant to "create a thriving sector and tackle the major causes of death and disease." The plan says investment in science and research in life sciences must be maintained and grown over the next decade, with an aim of investing 2.4% of gross domestic product (GDP) in R&D by 2027. In support of this, Turner says that the budget for Innovate UK, the funding agency that provides grants to life science companies, was increased by 30% over the last few years.
If the Life Sciences vision is enacted fully, the UK pharmaceutical industry could bring £68 billion in additional GDP over 30 years, owing to increased R&D investment, said an ABPI spokesperson in an email to Pharmaceutical Technology. This would come from "£16.3 billion additional annual GDP from increased pharmaceutical exports and up to a 40% decrease in disease burden across the UK – for areas like cardiovascular disease, mental health conditions, and cancer."
"R&D is the lifeblood of new companies and new innovation continues to push that which would make the UK a significantly attractive place to start," says Jack O'Meara, CEO of Oxford-based biotechnology company Ochre Bio. To begin with, getting more lab space is a challenge, he says. "You want to create an environment that replicates why Silicon Valley was successful in the 80s and 90s. And it's these little things that make spinning out companies and starting companies significantly easier."
Funding remains critical
The BIA's Turner says that Conservative cabinets have delivered on some promises over the last few years. Including data and cloud computing costs in the tax regime has brought it up to date with how life sciences companies conduct R&D, and adjusted to the increasing use of artificial intelligence and other technologies that rely heavily on cloud computing.
However, despite some movement in this regard, Turner says there is a lot of potential for progress in unlocking pensions and VC for investment into innovative, small, and growing companies. For the small entities in life sciences, it's all about getting as much money into the companies as possible, says Turner. Even O'Meara agrees, saying that some "archaic" legislation restricts pension funds from being invested in higher-risk innovation, like biotechnology development, and tends to be funnelled toward things like property. "Unlocking this capital would really buffer the UK's indigenous VC ecosystem, and in doing so, enable a lot more funding for companies like ourselves at the early stages, and also likely at the later stages as companies begin to scale up significantly."
The government's actions on funding remain critical for small to medium enterprises (SMEs) like Ochre. "The most supportive policy that has been enacted by the government is related to R&D tax credits. These are significant to the business and [it] will be catastrophic if we lost them." says O'Meara. The SME R&D tax credit scheme allows tax relief of up to 33% on qualifying R&D expenditure, which the former PM David Cameron's cabinet introduced in April 2013. However, O'Meara says that more can be done to support SMEs through the current difficult financial climate.
Furthermore, O'Meara says it would be important to standardize intellectual property (IP) policy to avoid confusion for researchers and companies. He says more guidelines or frameworks for appropriate compensation in the future "would allow a means of transmission of new technology out of the academia, and that would fuel further innovation".
UK's competitive potential
Aside from the domestic issues that need to be addressed, trade barriers between the EU and the UK have caused a significant problem for many pharmaceutical companies. "It's much more difficult to supply medical products to the EU than it used to be," says Paul Traill, the digital marketing manager at the clinical trial equipment provider Woodley Trial Solutions. He hoped to see more concerted efforts to collaborate with the EU, to prevent such barriers from becoming a larger issue.
Turner explained that under Sunak's previous role as chancellor of the Exchequer, the government had begun to try to restrict what companies can claim as UK activity rather than overseas activity under the R&D tax credit. "This will unfairly penalize our sector because of the essential need for companies to conduct clinical trials all around the world and not just in the UK," he says.
Despite this, looking at the new Conservative cabinet, Turner is optimistic about future prospects for the life sciences sector. He viewed George Freeman, the minister of state in the Department for Business, Energy and Industrial Strategy, as a champion for life sciences. O'Meara echoed Turner's overall sentiment saying, "We're optimistic. I'm pretty bullish about Rishi and I think he will be the right person to get some of these things enacted."