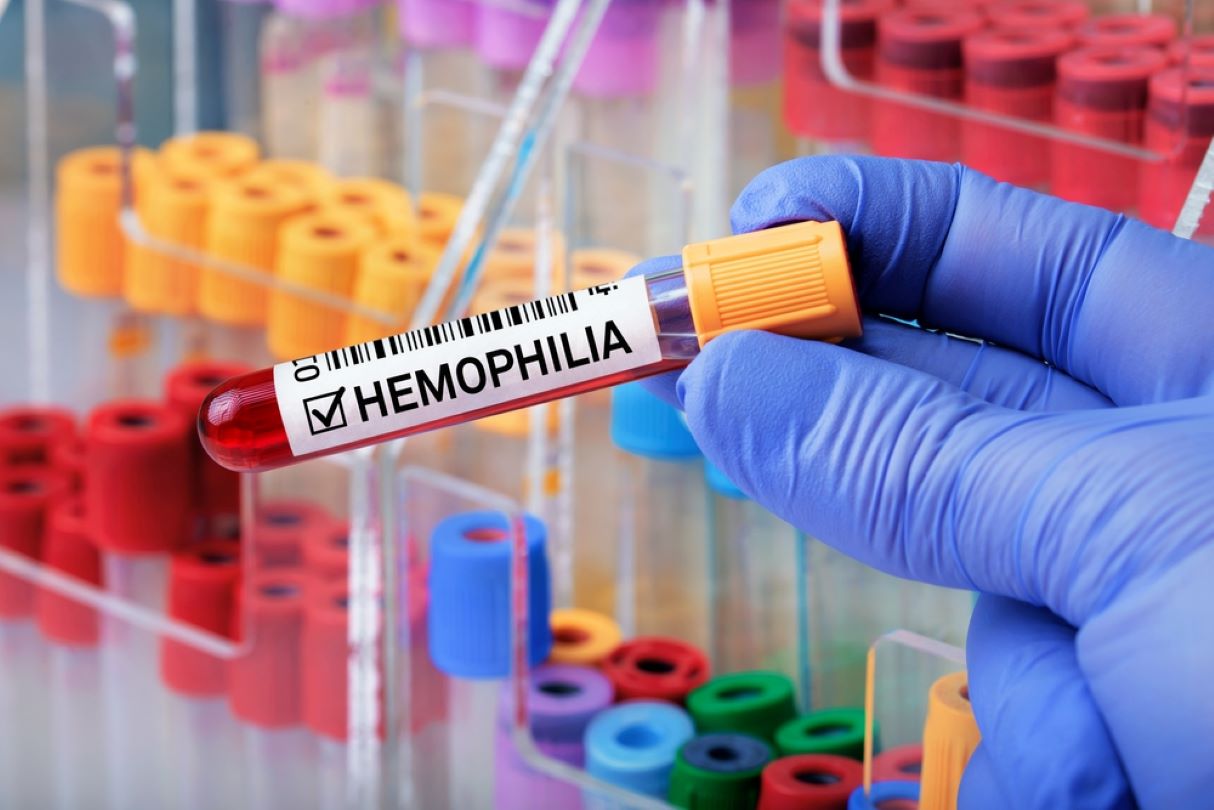 The treatment landscape for haemophilia has undergone significant advancements following two pathbreaking FDA approvals of gene therapies for the inherited blood disorder. However, the cost and the value they provide to patients and society continue to receive scrutiny.
On 22 November , 2022, CSL Behring's one-time therapy Hemgenix (etranacogene dezaparvovec-drlb) was approved by the FDA for treating haemophilia B. This marked a pivotal moment in the development of haemophilia treatments, as the vector-based gene therapy was the first of its kind for this disease. Apart from its life-altering potential, Hemgenix garnered even more attention because of its listed $3.5 million price tag, which made it the most expensive drug in the world.
Nearly seven months later, the FDA approved BioMarin's gene therapy Roctavian (valoctocogene roxaparvovec-rvox) for adults with another type of the blood disorder, haemophilia A. BioMarin set a striking $2.9 million price tag for Roctavian. In August 2023, the company announced that the gene therapy was commercially available in the US, and haemophilia treatment centers have since started screening for eligible patients to receive treatment.
However, as the science advances, the high price tags on these therapies have led to debates on whether or not all haemophilia patients should adhere to effective traditional therapies or switch over to novel gene therapies.
The current standard of care
Haemophilia is a congenital blood disorder in which the clotting process is impaired due to a deficiency of proteins called clotting factors. The genetic condition's complications are severe and can lead to an increased risk of spontaneous bleeding into muscles, organs, and joints, as well as excessive or prolonged bleeding after injury or surgery. Haemophilia A is caused by the lack or total absence of coagulation factor VIII, while haemophilia B occurs due to the shortage or absence of coagulation factor IX.
The standard of care for haemophilia consists of prophylactic treatment with regular infusions of clotting factors as a replacement therapy to prevent bleeds, which can also be administered on demand during instances of acute bleeding episodes. Traditional factor VIII and factor IX replacement therapies achieve a level of haemostasis control that enable patients to have a higher quality of life. However, they come with a significant burden of frequent, sometimes even monthly, infusions.
How well do you
really

know your competitors?

Access the most comprehensive Company Profiles on the market, powered by GlobalData. Save hours of research. Gain competitive edge.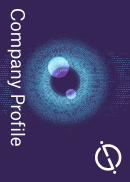 Company Profile – free sample
Thank you!
Your download email will arrive shortly
Not ready to buy yet? Download a free sample
We are confident about the unique quality of our Company Profiles. However, we want you to make the most beneficial decision for your business, so we offer a free sample that you can download by submitting the below form
By GlobalData
Additionally, even standard haemophilia therapies are costly, causing 70% of individuals with haemophilia globally to have limited access to treatments. According to the Institute for Clinical and Economic Review (ICER), even though there are several competing prophylactic products and newer treatments such as Genentech's Hemlibra (emicizumab) commanding 60% of the market share, the costs of standard clotting factor replacement therapies have not decreased over the years.
What do novel gene therapies offer?
CSL Behring's Hemgenix consists of an AAV5 viral vector, which introduces a gene that activates clotting protein factor IX, while BioMarin's Roctavian has a recombinant AAV5 viral vector carrying a gene that stimulates the production of factor VIII. Such gene therapies introduce a functional gene to establish a continuous endogenous expression of factor VIII or factor IX and offer the potential for a lifetime treatment for haemophilia patients. F. Randy Vogenberg, PhD, principal at the Institute for Integrated Healthcare, explains that while the field is moving closer to a "cure" with such gene therapies, it is not a complete cure yet. ICER's final evidence report for the effectiveness and value of haemophilia A and B gene therapies states that these latest gene therapies have the potential to make successfully treated patients seem "cured" for a specific period of time.
In contrast, Vogenberg states that although effective, traditional haemophilia therapies are just "maintaining a chronic condition".
Transitioning to gene therapies will depend on the clinician's choice and the severity of the individual patient's disease. Lou Garrison, PhD, professor emeritus at The Comparative Health Outcomes, Policy, and Economics (CHOICE) Institute believes that "some patients will switch [to gene therapies] as they might like to forgo a lifetime with hundreds or thousands of injection or infusion treatments".
Are haemophilia gene therapies cost-effective?
According to CSL Behring's Director of Global Commercial Communications, James Freeman, "CSL Behring is confident that the price of Hemgenix reflects the clinical, societal, and economic value this innovative gene therapy provides". He goes on to say a single dose of Hemgenix can lower the clinical and economic burden of haemophilia B, as the total adult lifetime cost to treat a patient with moderate to severe haemophilia B in the US can amount to more than $20 million. An independent economic review conducted by ICER has affirmed Hemgenix's value. BioMarin did not respond to a request for comment.
Although both Hemgenix and Roctavian carry multi-million-dollar price tags, ICER has deemed them both to be cost-effective after evaluating their clinical efficacy and value compared to factor IX and VIII prophylaxis. Therefore, it might be an oversimplification to label gene therapies as the most expensive drugs based on upfront cost alone and without consideration of the lifetime health benefits. 
Based on ICER's cost-effectiveness report, Hemgenix received a B+ rating when compared to factor IX prophylaxis while Roctavian received a C++ rating in comparison to factor VIII prophylaxis and the lower rating I compared to Hemlibra. In terms of cost-savings and projected quality-adjusted life years (QALYs), ICER has determined Hemgenix to be the more cost-effective option, even though it has a higher price tag than Roctavian. The difference in cost-effectiveness ratings between Hemgenix and Roctavian most likely depends on the trial designs that were assessed in the report, specifically the trial size, control/comparator arms, and the strength and duration of the therapy's effect, Garrison explains.
According to ICER's report, patients who underwent treatment with Hemgenix experienced an 80% decrease in the occurrence of treated joint bleeds and other bleeding incidents in comparison to bleeding rates while on factor IX prophylaxis prior to gene therapy administration. The assessment concluded with moderate certainty that there is a small or substantial net health benefit (B+) associated with Hemgenix compared to factor IX prophylaxis.
In the evaluation of Roctavian versus factor VIII prophylaxis, ICER assigned the gene therapy a promising but inconclusive rating—net health benefit (C++)—due to considerable uncertainty regarding the side effects of Roctavian and the possibility of a short-lived increase in factor VIII levels. The absence of a direct comparison between Roctavian and Hemlibra also makes the net health benefit with the former unclear.
When assessing the value, lifetime cost, and long-term effects on lifespan and/or quality of life of such gene therapies, they may be deemed cost-effective despite a significant upfront cost, Garrison explains. He adds that "conventional guidance for the economic evaluation for innovative medicines recommends the use of a time horizon that reflects the full period of impact [of the treatment], since one-time or short-term administration gene therapies are designed to have an impact over many years, if not the patient's full lifetime".
Vogenberg notes that it is very challenging to define certain metrics and measures to come up with a rating scale that is applicable to a whole patient population. Cost effectiveness analyses examine treatments through clinical studies with a limited number of participants, but Vogenberg notes that the haemophilia population has very variable disease factors. ICER used two such models to conclude that gene therapies are associated with slightly higher QALYs and lower bleeds. However, these models are also not perfect and suffer from the limited data on the efficacy, durability, and potential future impacts of the therapies. The models also assume an imperfect relationship between joint bleeds and surgery, in addition to relying on data from different patient populations and settings, making comparisons challenging.
Despite the uncertainties that might temper a gene therapy's value, these short-term therapies still hold the promise of significant health improvements, potentially offering lifelong cures for chronic illnesses and reducing the need for prolonged, costly care. According to Alex Watt, principal research analyst for GlobalData's Pharmaceutical Intelligence Center POLI Database, gene therapies can defend their high price tags. When looking at the "R&D investment in the gene therapy space and the cost of manufacturing, their high prices are justifiable," she explains. Also, gene therapies typically cater to smaller target patient populations with rare orphan diseases, which is another important element when considering their prices, she adds.
While ICER found these therapies to be cost-effective, their first policy recommendation emphasises that assessing the value of short-term treatments should not be offset or solely rely on long-term cost savings predictions, especially when the current standard of care has unreasonably high prices.
In the next edition of this two-part column on haemophilia therapy pricing, we will explore how value-based agreements can further address pricing challenges.