The EU's Corporate Sustainability Reporting Directive (CSRD) entered into force in January, and the first companies will have to adhere to its rules from January 2024, including in the pharmaceutical industry.
The regulation "modernises and strengthens the rules concerning the social and environmental information that companies have to report," including those in the pharmaceutical industry.
Speaking to Pharmaceutical Technology at the Reuters Impact conference last week, Mark Chadwick, Managing Director for Sustainability Solutions in EMEA and APAC at sustainability consultancy Engie Impact explained how pharma companies will be impacted.
Isaac Hanson [IH]: What do you think the CSRD means for the pharmaceutical industry, and how close are companies to aligning with it?
Mark Chadwick [MC]: It's super difficult to know how close they are to aligning with it because it's a pretty new set of requirements that massively expands the range of things that companies need to talk about. I guess we'll see when the first CSRD-aligned reports start coming out.
What I think is happening is that lots of people are underestimating the degree of lift involved in going from previous reporting expectations to the reporting under CSRD. For example, simple things like needing to add in new elements of disclosure; now you need to talk about water and pollution and water systems and biodiversity, which is not necessarily what pharma companies would have been talking about before.
How well do you
really

know your competitors?

Access the most comprehensive Company Profiles on the market, powered by GlobalData. Save hours of research. Gain competitive edge.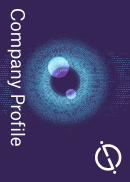 Company Profile – free sample
Thank you!
Your download email will arrive shortly
Not ready to buy yet? Download a free sample
We are confident about the unique quality of our Company Profiles. However, we want you to make the most beneficial decision for your business, so we offer a free sample that you can download by submitting the below form
By GlobalData
They'd probably be thinking much more about greenhouse gas emissions and health dimensions, things of that sort, which would normally be the most material sustainability things for a pharma company, but they have to now consider a broader mandate of things. There's also a huge number of mandatory key performance indicators (KPIs) that need to be reported. All of the internal wiring to produce that in a way that is able to be externally assured is a big job. So, it's hard to know right now exactly how well everybody's equipped for it, but I'm sure there's a lot of work going on behind the scenes to be ready.
IH: What does economic resilience, which you describe as a key factor in green transitioning and ESG reporting, mean in the health sector and in pharma in particular?
MC: For us, it really is about that ability to be able to deliver a transition in a way that is cost-effective, that is going to allow our clients to remain competitive while they make this transition. It's also about being resilient to fluctuations in energy prices and availability of energy. Really it's about not thinking about energy and energy infrastructure as something that's always been there and always will be at a price that I can afford. The level of planning around this needs to increase, so that's really what we have in mind.
The pharmaceutical industry in particular is an energy-intensive sector. Therefore, it is quite acute, but maybe because their margins are not necessarily as tight as some others the whole economic resilience is less of an immediate threat. If you're in one of these sectors that happens to be high emissions and low margin, like pulp and paper, for example, economic resiliency is acute for them.
We saw post-Ukraine invasion quite a few companies in those industries had to stop trading. Either they had to mothball plants because they just couldn't run cost-effectively or some actually went bust. For them, the point of economic resilience is much clearer. I didn't see any pharmaceutical businesses going bust as a result of the energy crisis.
IH: What incentives are there for pharmaceutical companies to push towards net zero from a financial point of view?
MC: I don't know if anybody wants to, it's a mandate, really. What we see normally is a whole range of forces acting on businesses that will mean that they do something different from what they have done in the past, right? In physics, you know, something is moving along at a certain speed and in a certain direction and will continue to do so unless acted upon by some force. Businesses are not dissimilar in that sense. So, what are the forces that they would face that will make them change towards a net zero trajectory? These are the things that make them do it, not make them want to do it.
We see increasing shareholder pressure on companies. They want to see better, more resilient, more climate-aligned companies that they invest in. We see customers pushing pretty hard on making changes. We see employees and potential employees pushing really hard. Not many people want to work for businesses that are just outright unsustainable anymore. We see these competitive pressures. So if you imagine all these forces are acting on your competition as well, some of them are more acutely attuned to them, and are acting faster and better; they're going to capture a benefit from this. Therefore the companies that are competing have to be adaptable as well.
The other fourth force, of course, which is really important, is the regulatory one. CSRD is just an example of a regulatory push that will make organisations think about reports gather data and do things differently than they would otherwise. So it's really a question about what's the balance of those forces acting on a business?
Now, in the pharmaceutical space, customers are quite active and healthcare systems are quite aware of and pushing on sustainability. These are the kinds of forces that will be active for pharmaceutical companies like anyone else. I don't personally see that the pharmaceutical companies are particularly in focus, just everybody.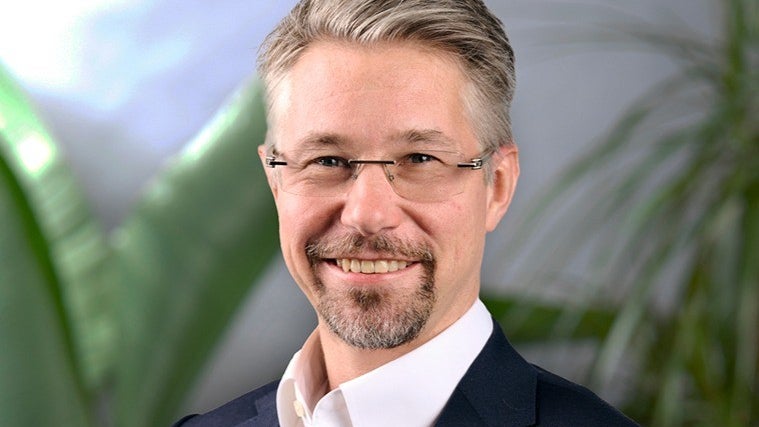 IH: Could pharma companies, which distribute goods on a B2B scale and are protected on price by exclusivity licenses, be shielded from CSRD pressures and transition more slowly?
MC: Just thinking about the major pharmaceutical companies and their commitments and actions in the climate change space versus other companies that are selling products B2B, I see that they are probably in advance of many.
A lot of B2B supply chain businesses are a little bit below the radar. Pharmaceutical companies are not necessarily because, while they might be selling into healthcare systems and those healthcare systems are eventually arriving with a consumer, pharmaceutical companies do market directly to consumers. They're trying to generate demand so that I will go to my doctor and I will ask for a particular type of treatment for a thing that I have got.
This is very prevalent in the US, where you will see many pharmaceutical products advertised directly to consumers through those channels. So I don't think they are below the radar in the same way that a traditional B2B business would be, and therefore I think if we look at their commitments and what they're doing, the industry by and large seems to be responding.
They do have some challenges though in actually reducing greenhouse gas emissions because they have such a high level of quality requirements from their utilities. In some industries, you might be able to tolerate variances in your steam, power, temperature and pressure to some extent or your electricity availability. This doesn't seem to be the case in pharmaceuticals. The cleanroom environment is so precise that they have to plan significantly, perhaps more in more detail with anything that they're going to do that will somehow affect their cleanrooms.
I think they are setting commitments that are ambitious based on what I can see. They seem to be delivering on them and doing so while still managing this complexity around keeping their cleanrooms running in the right way. By and large, I think the industry is doing okay, at least as much as any industry is. All of us need to go faster.