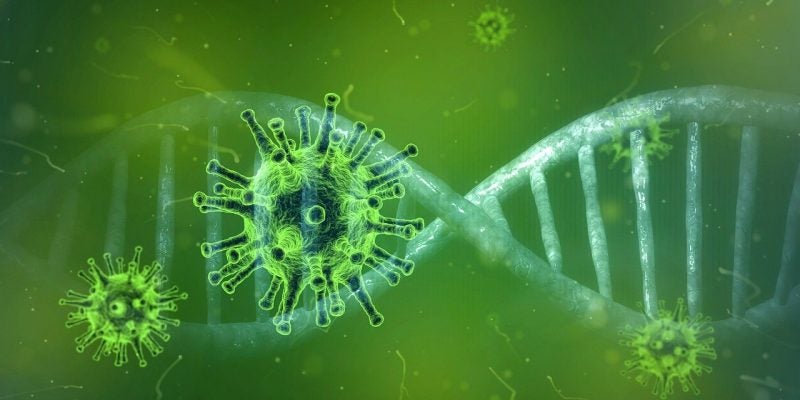 AbbVie has partnered with Harbour BioMed (HBM), Utrecht University (UU) and Erasmus Medical Center (EMC) to develop a monoclonal antibody therapeutic for the prevention and treatment of Covid-19.
AbbVie and its collaborators will advance a fully human, neutralising antibody, 47D11, which acts on Covid-19 through the conserved domain of the SARS-CoV-2's spike protein, discovered by HBM, UU and EMC.
As part of the alliance, AbbVie will work with HBM, UU and EMC through the preclinical activities and will make preparations for late-stage preclinical and clinical development.
Furthermore, AbbVie will get an option to exclusively licence the antibody from the three partners for clinical development and commercialisation globally.
AbbVie Research and Development senior vice-president and chief scientific officer Tom Hudson said: "The antibody discovered by UU, EMC and Harbour BioMed is extremely promising based on the mechanism by which it targets the virus and on its developability as a fully human protein.
"We look forward to working with this outstanding team to advance this antibody towards clinical trials."
HBM noted that the partnership with AbbVie will help speed-up the advancement of the monoclonal antibody therapeutic into clinical trials.
Harbour BioMed founding chief scientific officer Frank Grosveld said: "The collaboration is an endorsement of our approach to fully human antibody discovery and development. Through this collaboration, we are well-positioned to move rapidly towards clinical trials."
In cell culture studies, the antibody blocked infection by the SARS-CoV-2 and also SARS-CoV, which is also a type of coronavirus. The Nature Communications journal published the antibody discovery.
In March, Israel health ministry approved the licensing of a generic version of AbbVie's HIV drug Kaletra to treat Covid-19. The patent for the anti-viral drug Kaletra expires in Israel in 2024.