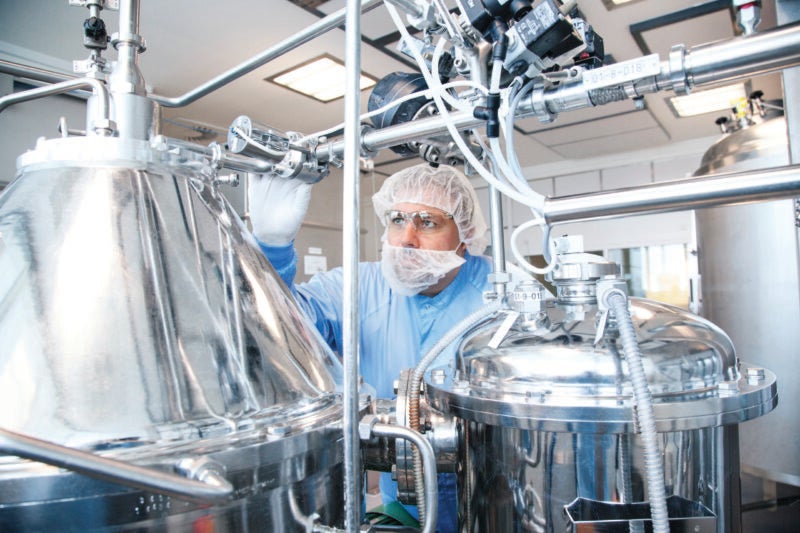 Biopharmaceutical contract development and manufacturing organisation (CDMO) AGC Biologics has entered a strategic collaboration with RoosterBio to expedite the manufacturing of cell and exosome therapies.
The alliance will merge the cell and media products and process development services of RoosterBio with the worldwide cell and gene therapy manufacturing expertise of AGC. 
This approach will aid in creating an end-to-end solution for developing and producing human mesenchymal stem/stromal cell (hMSC) and exosome therapies.
To create strong and scalable processes for hMSC and exosome therapies, RoosterBio will leverage its broad-ranging cell and media product portfolio.
These capabilities comprise cell and exosome genetic engineering for expressing therapeutic targets.
Other capabilities include upstream processing in 2D flask and 3D bioreactor systems, downstream purification for attaining preferred purity and potency, as well as complete analytical characterisation of the resultant cell or exosome therapy that is formulated. 
In order to offer complete process development, quality control and regulatory services, cGMP manufacturing for pre-clinical and Phase I/II clinical trials, AGC will use its worldwide network.
It will also have the potential to scale to Phase III clinical development and commercial manufacturing.
Furthermore, the CDMO provides various customisable development and manufacturing scales according to the requirements of drug developers in various regions globally. 
Its network of sites extends access to the newest cell therapy technologies and processes, including allogenic and autologous systems and methods.
RoosterBio CEO Tim Kelly said: "AGC Biologics has an outstanding track record of success in the manufacture of clinical and commercial advanced therapies and an ever-expanding global network to meet the needs of our customers.
"This collaboration was conceived to deliver that end-to-end solution for our customers, and I am thrilled to partner with AGC Biologics to translate our hMSC and exosome technologies into advanced therapy products that have the potential to bring curative treatments to patients in need."
In June 2020, AGC Biologics was selected by Novavax for large-scale production of an adjuvant for its Covid-19 vaccine candidate, NVX-CoV2373.
Cell & Gene Therapy coverage on Pharmaceutical Technology is supported by Cytiva.
Editorial content is independently produced and follows the highest standards of journalistic integrity. Topic sponsors are not involved in the creation of editorial content.