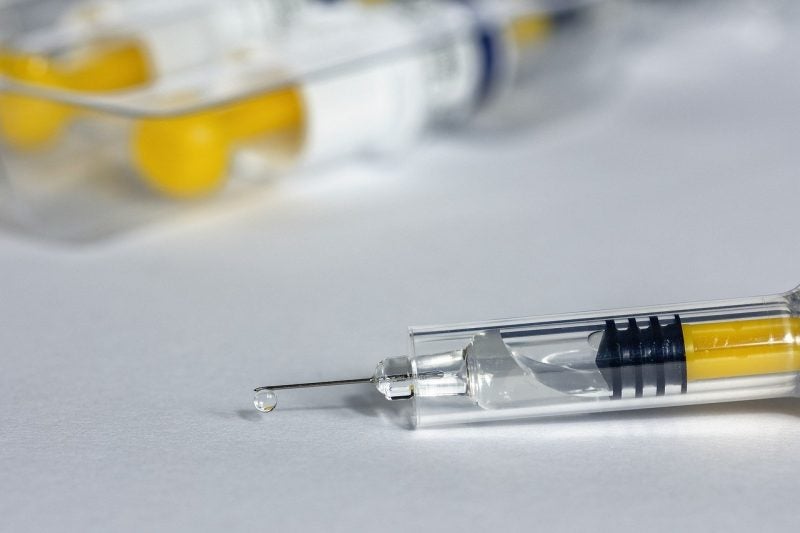 Biopharmaceutical firm Altimmune has signed a teaming agreement with DynPort Vaccine to support US Government funding efforts for the development of its intranasal Covid-19 vaccine candidate, AdCOVID.
If successful, the partnership will be extended to programme management, drug development and regulatory support for the vaccine product.
DynPort has expertise in vaccine development and the preclinical, manufacturing, clinical and regulatory activities required for FDA licensure of new drug products.
Altimmune expects that the collaboration with DynPort will boost its capabilities to obtain and execute on US Government funding opportunities for developing AdCOVID.
Currently, the vaccine candidate is undergoing preclinical studies being performed in alliance with the University of Alabama at Birmingham (UAB). Initial data from these studies are expected to be available soon.
The company expects to start manufacturing of the intranasal vaccine candidate during the third quarter of this year, with a Phase I clinical trial planned for the fourth quarter.
AdCOVID is designed to protect the respiratory tract from the virus, also intended to offer downstream protection against the viral spread by stimulating mucosal and systemic antibodies and cell-mediated immunity.
The ability to induce mucosal immunity in the nasal cavity, an entry and replication point for the SARS-CoV-2 virus, is expected to protect against the infection and also spread of the virus to others.
In addition, intranasal delivery could facilitate easier administration compared to injection.
Currently, Altimmune has two programmes with non-dilutive government funding.
One of the programmes is an intranasal anthrax vaccine candidate, NasoShield, being developed as part of a contract valued at approximately $133.7m with the Biomedical Advanced Research and Development Authority (BARDA).
The second programme is an intranasal therapeutic meant for early Covid-19, T-COVID, being developed under a $4.7m US Army Medical Research & Development Command (USAMRDC) contract.
Both programmes are based on the replication-deficient adenovirus 5 platform used for AdCOVID.