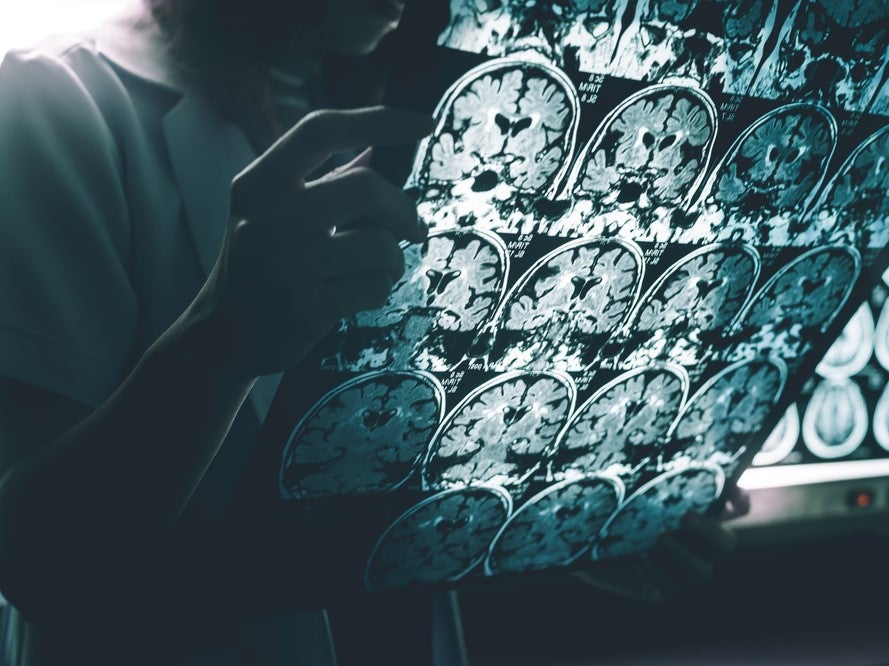 Amgen and Novartis have announced the discontinuation of their clinical development programme for CNP520 (umibecestat), a BACE1 inhibitor for Alzheimer's disease, which the Arizona-based Banner Alzheimer's Institute was also supporting.
The partners decided to discontinue two Phase II and III trials in their Alzheimer's Prevention Initiative Generation Programme following a review of unblinded clinical data, which showed the CNP150 caused a decline in cognitive function.
The next step will be to contact all study participants in order to discontinue their treatment. Then the researchers can seek to further analyse the data and get a better understanding of precisely what led to the drug's failure in Alzheimer's.
All insights will be published at an upcoming conference in order to contribute to an understanding of programme data upon further analysis.
Amgen executive vice-president of research and development David Reese said: "Our team joins the millions whose lives are impacted by Alzheimer's disease in our disappointment that the Generation Program did not yield a treatment for Alzheimer's disease prevention.
"We still believe amyloid plays an important but complex role in Alzheimer's disease. Although the outcomes of the research program did not lead to the results we aimed for, we are committed to sharing our findings to help advance the medical and scientific community one step further toward finding a prevention for this devastating disease."
Novartis chief medical officer and head of global drug development John Tsai said: "Novartis has a strong research focus and commitment to patients.
"As researchers we have to accept today's disappointing news as part of the search for innovative new treatments.
"We remain committed to advancing science in Alzheimer's disease and continue to seek future solutions for people with neurodegenerative conditions."
CNP520 is a small-molecule inhibitor of aspartyl protease BACE designed to reduce alpha-beta production and delay the onset of Alzheimer's disease.
Amgen and Novartis have been globally collaborating on CNP520, and other Alzheimer's disease and migraine treatments, since 2015.
Another blow to the Alzheimer's market
GlobalData senior director of neurology and ophthalmology Maura Musciacco said: "CNP520's Phase II/III studies identified worsening of cognitive function in Alzheimer's patients.
"This is another blow for the Alzheimer's market, which has seen multiple pipeline failures in recent years. This year alone, two late-stage pipeline drugs, Roche's crenezumab and Biogen's aducanumab, failed their late stage trials, although these belong to the amyloid-beta drug class.
"Within the BACE inhibitor drug class, we have also seen multiple failures, however, with the recent termination of CNP520, it means that the only BACE inhibitor pipeline drug undergoing clinical trials for Alzheimer's disease patients is now Biogen's/Eisai's elenbecestat and clearly there is inherent risk attached to this asset, as such, GlobalData forecasts elenbecestat to generate modest sales of $365m in 2026.
"However, the real question is whether this drug will ever make it to market or if it will follow the fate of all other BACE inhibitor pipeline drugs so far."