AstraZeneca and Daiichi Sankyo have received Priority Review for their supplemental Biologics License Application (sBLA) from the US Food and Drug Administration (FDA) of antibody-drug conjugate (ADC), Enhertu (trastuzumab deruxtecan), to treat unresectable or metastatic HER2-low breast cancer in adults.
Free Whitepaper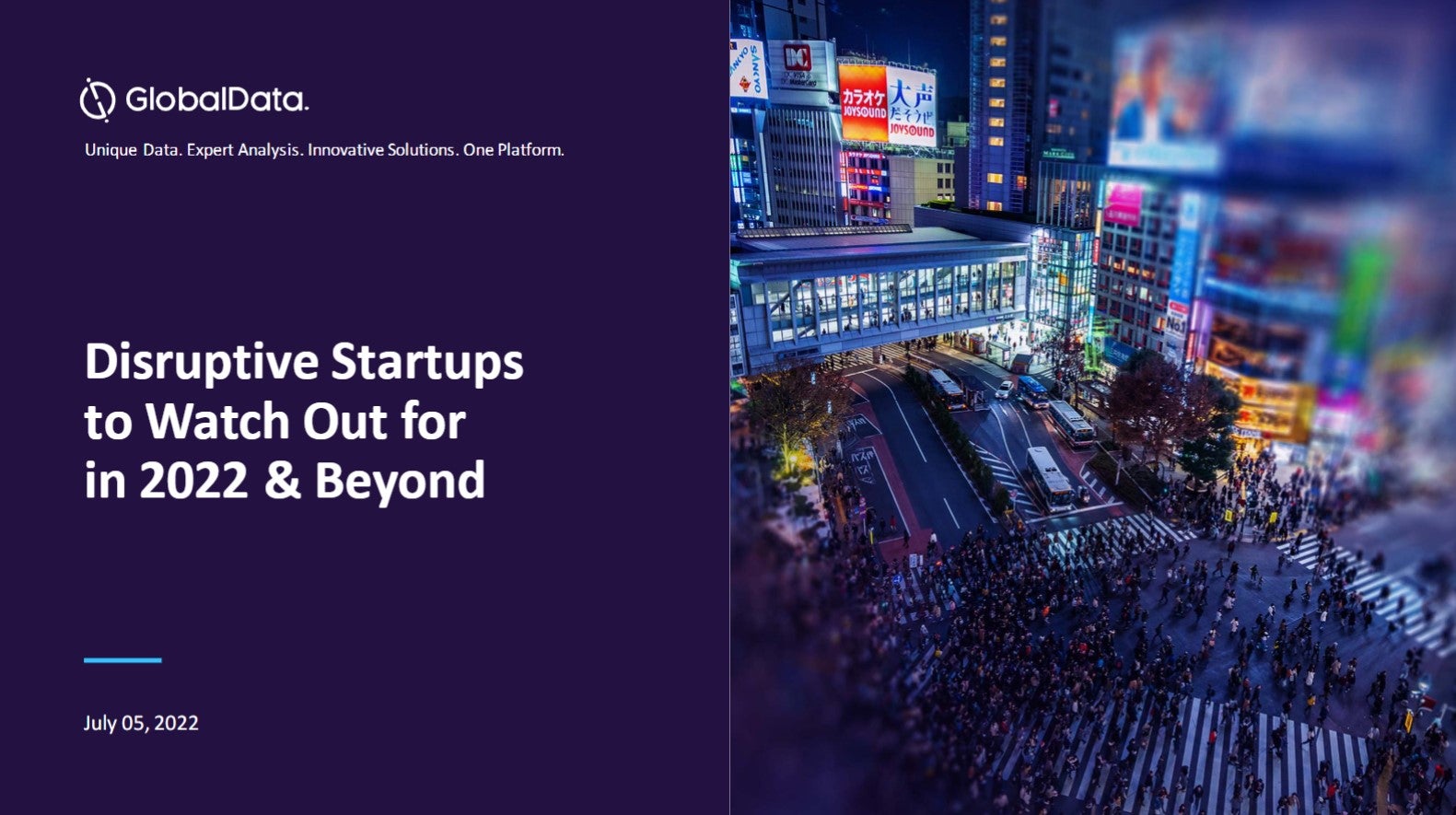 Disruptive start-ups to watch out for
2021 was a record-breaking year, with more businesses breaking into the billion-dollar club. Many start-ups have achieved or retained the unicorn status by the end of the year to reflect nearly a fivefold growth from that in 2020. This boom can be linked to a financing frenzy spurred by the quick adoption of technology and innovative solutions by start-ups gaining traction in response to the pandemic. However, the start-up ecosystem is now facing turbulent times for fundraising as investors seek long-term business strategies, valuations, and a route to profitability amid uncertain market circumstances. Nevertheless, 2022 has the potential to carry forward the momentum with multiple entities having a fair chance of being in the right place when aided by the right technologies. GlobalData leverages the power of alternative data to examine the health of start-ups across multiple dimensions including the quality of their innovations, market presence, and the funding they can attract. This helps our clients to analyze the disruptive potential of start-ups for early alliances, investments, and acquisition prospects to develop future-proof strategic roadmaps for a competitive advantage. Read our report and gather insights on the following topics:
Recent Unicorn trends
Unicorns in 2022
Future Unicorns
Start-ups to watch out for
Start-up ecosystem outlook by top geographies
by GlobalData
The treatment is intended for HER2-low immunohistochemistry [IHC] 1+ or IHC 2+/in-situ hybridisation [ISH]-negative breast cancer patients who have previously received treatment in the metastatic setting.
Being co-developed and co-marketed by AstraZeneca, along with Daiichi Sankyo, Enhertu is a HER2-directed ADC.
An action date for the decision from the regulatory agency or the Prescription Drug User Fee Act date on the therapy is expected in the fourth quarter of this year.
The application is being analysed under the Real-Time Oncology Review (RTOR) programme and Project Orbis, two FDA initiatives to rapidly make available effective therapies for cancer.
AstraZeneca noted that the sBLA is based on findings from the randomised, open-label Phase III DESTINY-Breast04 clinical trial of Enhertu in priorly treated subjects with HER2-low metastatic breast cancer with hormone receptor (HR)-positive or HR-negative disease.
According to the findings, the ADC offered clinically meaningful efficacy in progression-free survival (PFS) and overall survival (OS) in trial subjects compared to standard of care chemotherapy of physician's choice.
Furthermore, Enhertu's safety profile was in line with prior trials without any new safety concerns reported.
AstraZeneca Oncology R&D executive vice-president Susan Galbraith said: "The data from DESTINY-Breast04 represent the first time a HER2-targeted therapy has shown a survival benefit in patients with HER2-low metastatic breast cancer.
"If approved, Enhertu will redefine how we classify and treat metastatic breast cancer, enabling patients whose tumours have lower levels of HER2 expression the opportunity to benefit from a HER2-directed therapy."
In January, the FDA granted priority review for Enhertu to treat adults with unresectable or metastatic HER2-positive breast cancer who have previously received an anti-HER2-based regimen.
Free Whitepaper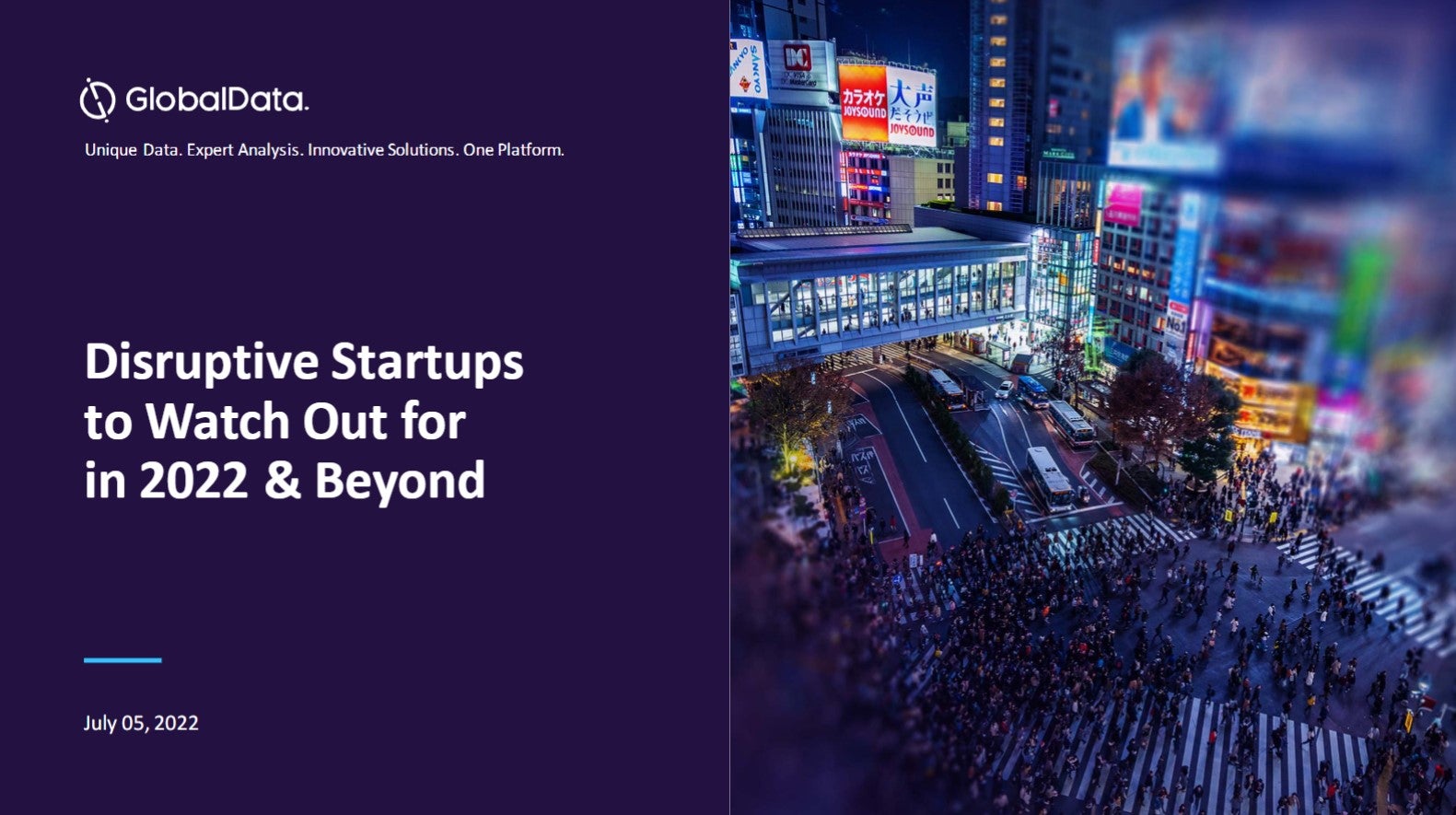 Disruptive start-ups to watch out for
2021 was a record-breaking year, with more businesses breaking into the billion-dollar club. Many start-ups have achieved or retained the unicorn status by the end of the year to reflect nearly a fivefold growth from that in 2020. This boom can be linked to a financing frenzy spurred by the quick adoption of technology and innovative solutions by start-ups gaining traction in response to the pandemic. However, the start-up ecosystem is now facing turbulent times for fundraising as investors seek long-term business strategies, valuations, and a route to profitability amid uncertain market circumstances. Nevertheless, 2022 has the potential to carry forward the momentum with multiple entities having a fair chance of being in the right place when aided by the right technologies. GlobalData leverages the power of alternative data to examine the health of start-ups across multiple dimensions including the quality of their innovations, market presence, and the funding they can attract. This helps our clients to analyze the disruptive potential of start-ups for early alliances, investments, and acquisition prospects to develop future-proof strategic roadmaps for a competitive advantage. Read our report and gather insights on the following topics:
Recent Unicorn trends
Unicorns in 2022
Future Unicorns
Start-ups to watch out for
Start-up ecosystem outlook by top geographies
by GlobalData