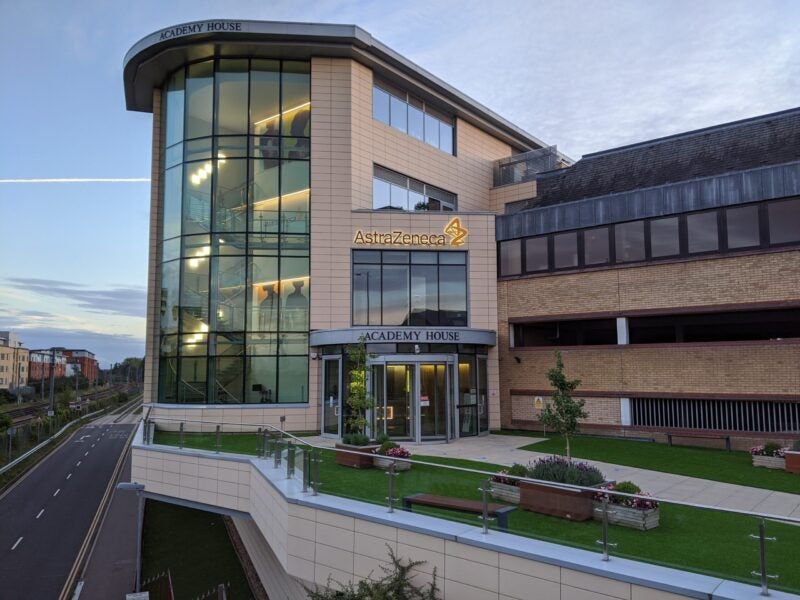 AstraZeneca has reported total revenue of $37.42bn including Covid-19 vaccine revenues for the full year (FY) 2021, representing a growth of 41% from $26.62bn in FY 2020.
Excluding the vaccine, total revenue rose by 26% to $33.44bn.
In the Oncology sector, a 19% increase in total revenue was reported in FY 2021 to $13.7bn.
A 13% surge in total revenue was reported in the BioPharmaceuticals CVRM sector to $8.03bn in the year, strongly driven by Farxiga.
For the rare disease sector, total revenue following the Alexion takeover from 21 July 2021 was $3.07bn, indicating a growth of 8%.
Total revenue for the Covid-19 sector was recorded at $4.11bn in FY 2021 and comprised partnership revenue of $114m.
Of the partnership revenue, $50m was reported in Q4 2021 through an option agreement for out-licencing the commercial rights to Evusheld in specific limited territories and $10m linked to collaboration revenue from a China-based vaccine producer.
The core earnings per share (EPS) for FY 2021 surged by 32% to $5.29 as against $4.02 in FY 2020.
The reported EPS in the year declined by 97% from $2.44 in FY 2020.
In the fourth quarter (Q4) of 2021, a 62% growth in total revenue to $12.01bn was recorded.
AstraZeneca CEO Pascal Soriot said: "AstraZeneca continued on its strong growth trajectory in 2021, with industry-leading R&D productivity, five of our medicines crossing new blockbuster thresholds and the acquisition and integration of Alexion.
"We also delivered on our promise of broad and equitable access to our Covid-19 vaccine with 2.5 billion doses released for supply around the world, and we made good progress on reducing our greenhouse gas emissions."
"Growth was well balanced across our strategic areas of focus, and we saw double-digit growth in all major regions, including Emerging Markets despite some headwinds in China."