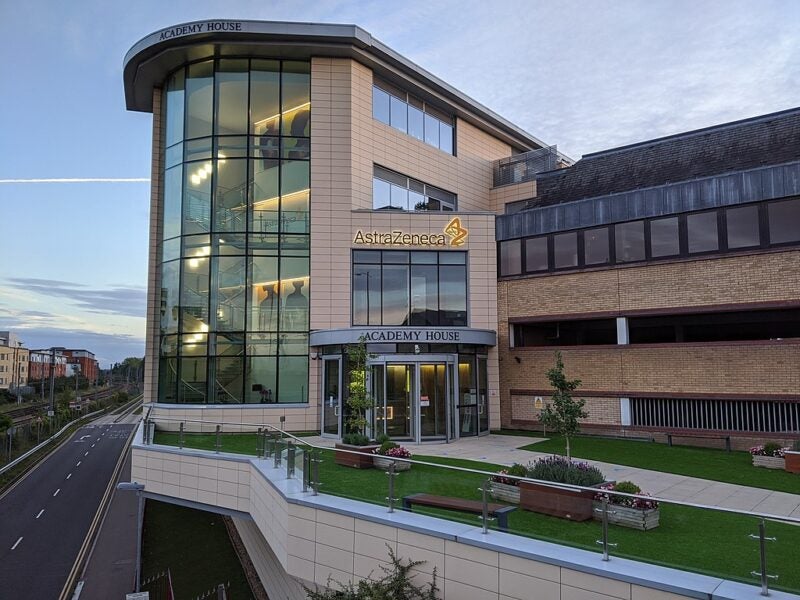 AstraZeneca has reported an 11% rise in total revenue to $10.98bn in the third quarter (Q3) 2022 as against $9.87bn in the year-ago quarter.
For the quarter ending on 30 September 2022, product sales were reported at $10.59bn from $9.7bn in Q3 last year, indicating a growth of 9%.
In the third quarter of 2022, core earnings per share (EPS) were recorded to be $1.67, signifying a 55% increase while reported EPS was $1.06.
In the Oncology sector, a 20% increase in total revenue was reported in Q3 2022 to $4.04bn.
A 11% surge in total revenue was reported in the BioPharmaceuticals CVRM sector to $2.35bn in the quarter.
For the rare disease sector, total revenue was $1.74bn, indicating a growth of 4%.
Total revenue for the year-to-date (YTD) 2022 rose by 30% to $33.14bn driven by growth from all disease areas as well as the acquisition of Alexion in July last year.
AstraZeneca CEO Pascal Soriot said: "AstraZeneca continues to see the benefit of our sustained investment in R&D, with 19 major regulatory approvals since our last earnings call.
"After a strong performance in the year to date, we have increased our Core EPS guidance for the full year 2022. Additionally, recent encouraging data for several of our pipeline programmes have given us the confidence to proceed with additional late-stage clinical trials as we maintain our focus on the delivery of our growth ambitions."
The company has modified its FY 2022 guidance at CER owing to robust performance in the year to date.
In October, the US Food and Drug Administration (FDA) approved the company's Imjudo (tremelimumab) plus Imfinzi (durvalumab) for treating adults with unresectable hepatocellular carcinoma.