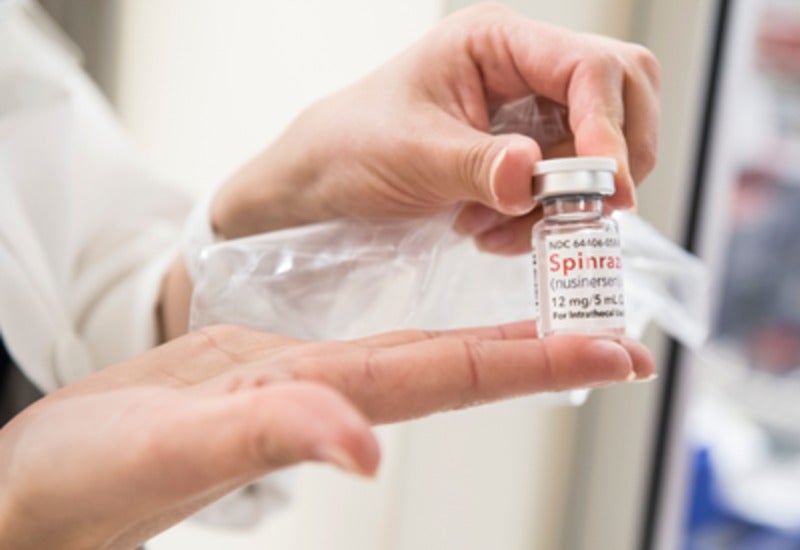 The UK's National Health Service (NHS) has extended a managed access agreement (MAA) that covers the funding of Biogen's spinal muscular atrophy (SMA) medication Spinraza (nusinersen).
The National Institute for Health and Care Excellence (NICE) amended its draft guidance after Biogen proposed to extend the MAA. The suggestion is said to be based on additional clinical evidence.
Under the modified MAA, paediatric patients that have lost the ability to walk independently in the past 12 months will have access to Spinraza. Previous criteria only included patients that had previously gained ambulation and were able to walk independently at the start of their therapy.
The NHS and Biogen originally signed the MAA in May this year.
As part of the revised agreement, the NHS England will fund the medication for a time-limited period, allowing the company to collect further effectiveness data.
NICE Centre for Health Technology Evaluation director Meindert Boysen said: "Having considered new evidence about the effectiveness of Spinraza in people who have lost the ability to walk, NHS England and Biogen have been able to find a way forward that all parties are happy with and that will ensure Spinraza is available to as many people with SMA as possible.
"There will still be people with SMA who will not be able to access treatment with Spinraza under the terms of this agreement. But we are not closing the door to these people."
Boysen added that NICE would review any new evidence on the potential benefits of Spinraza for type III SMA patients, which are not currently included in the five-year MAA.
SMA is a rare genetic disorder characterised by muscle weakness, progressive loss of movement, and difficulty in breathing and swallowing. Spinraza is one of the first drugs to address the disease's underlying cause.