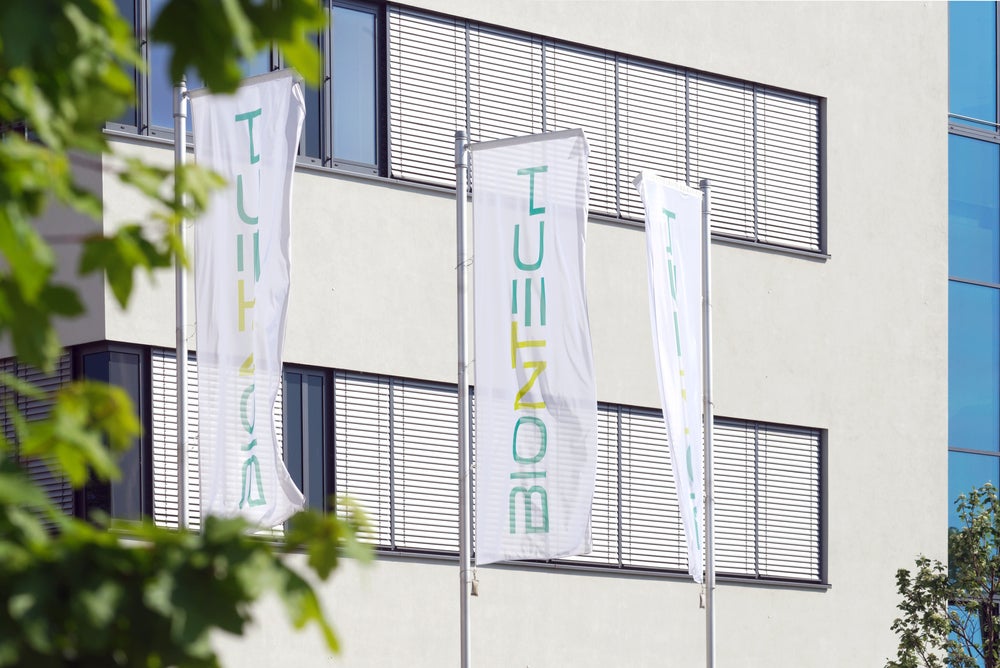 Following on from its Covid-19 vaccine programmes, BioNTech has set its sights on a range of infectious diseases for vaccine development.
In its FY 2022 report, BioNTech has identified herpes simplex virus (HSV), malaria, and shingles as disease targets. The company saw major successes with its Covid-19 vaccine, developed in collaboration with Pfizer. However, following its launch of the world's first Omicron BA.4/BA.5 adapted bivalent Covid-19 vaccine, the company has forecasted a slump in sales for 2023 as Covid-19 vaccine demand falls. Covid-19 vaccine-related revenue is predicted to drop from an estimated $17.1bn in 2022 to $5bn in 2023.
In response to the lower vaccine sales forecasts, BioNTech shares opened at 3.9% lower than the previous market day's close.
There is much interest in the industry around RNA-based therapeutics as their utilisation in indications beyond Covid-19 come into focus. In December 2022, BioNTech initiated a Phase I clinical trial of BNT163 – an HSV vaccine candidate. BNT163 is meant to prevent genital lesions caused by HSV-2 and potentially HSV-1. In the same month, BioNTech also initiated a Phase I clinical trial (NCT05581641) of the multi-antigen malaria vaccine BNT165b1— the first candidate from the company's BNT165 program.
Both clinical trials will evaluate the safety, tolerability, and exploratory immunogenicity of the candidates and updates are expected in the second half of 2023.
In February 2023, BioNTech and Pfizer initiated a Phase I/II clinical trial in its shingles programme. The randomised, controlled, dose-selection clinical trial (NCT05703607) of mRNA vaccine candidate BNT167 rounds off the company's infectious disease pipeline.
In 2022, the company also started five first-in-human clinical trials from its oncology programme. This broadening of its portfolio beyond Covid-19 is concurrent with an increased interest in RNA-based therapeutics in the biotech industry, as early successes are reported in new indications.
In January 2023, BioNTech signed an agreement to buy UK-based AI product developer InstaDeep as the company moves to strengthen itself to weather a challenging upcoming year.