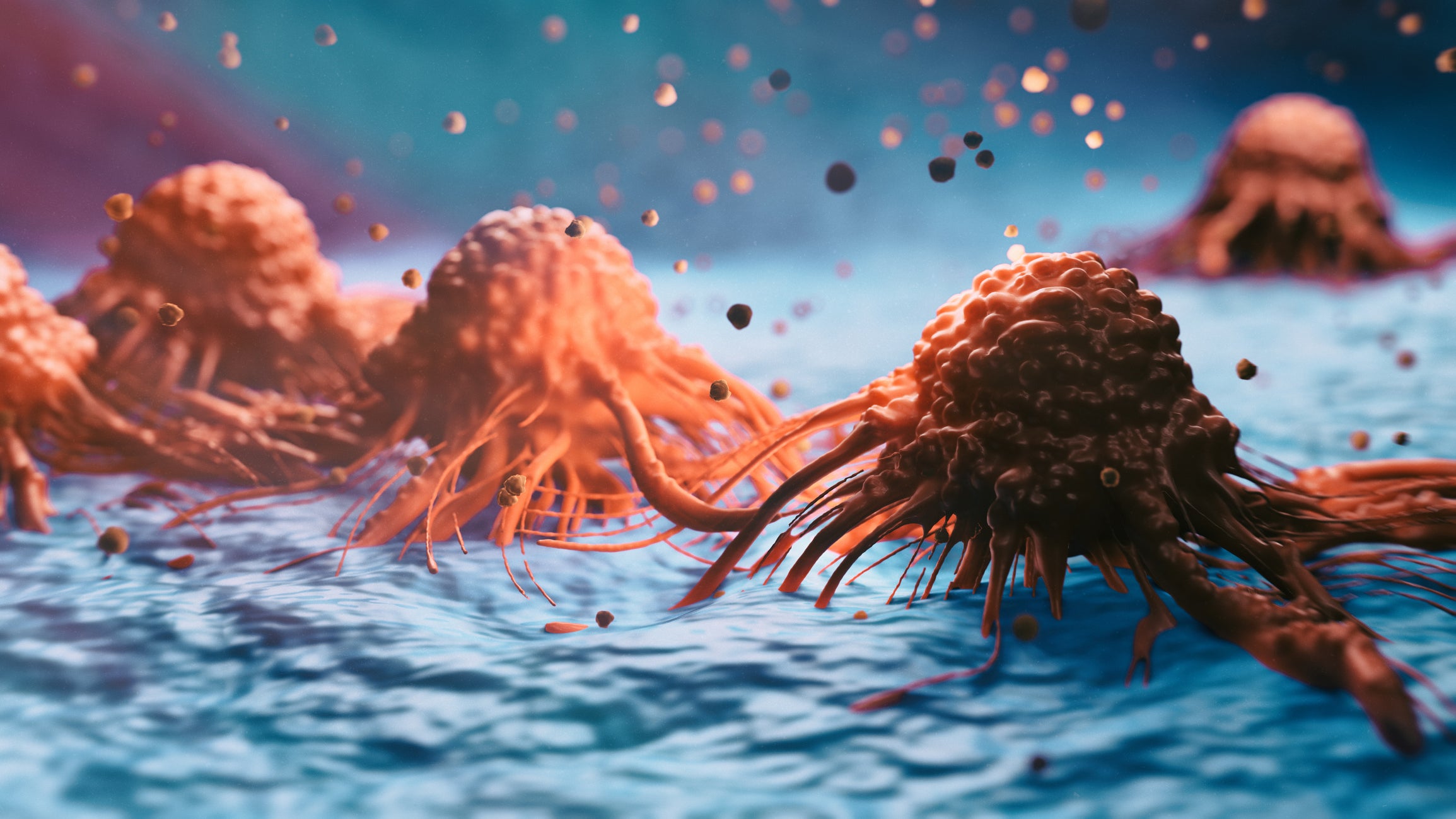 Results published in Nature for a personalised pancreatic cancer vaccine that uses neoantigens from patients' tumours have lent further support to early positive signals. The vaccine, developed by BioNTech, led to half of the patients with pancreatic cancer in the Phase I trial remaining cancer-free 18 months later.
In the study, 16 patients were treated with a vaccine called autogene cevumeran that contained a maximum of 20 neoantigens, alongside Roche's anti-PD-L1 immunotherapy Tecentriq (atezolizumab). Half of these patients experienced a rise in neoantigen-specific T cells which persisted for up to two years. At an 18-month follow-up, those who received the treatment were reported to have a longer recurrence-free survival, and the authors concluded that the T cell responses correlated with delayed disease recurrence. A global randomised follow-up trial is planned.
In 2016, BioNTech and Genentech, a part of Roche signed an agreement to develop personalised mRNA therapies in oncology. Since then, BioNTech entered the mainstream biotech space with the successful use of its mRNA platform to develop the Covid-19 vaccine Comirnaty in collaboration with Pfizer. Autogene cevumeran is the lead candidate to come from this collaboration and is being evaluated in different solid tumours.
In June 2022, the companies presented preliminary data from this Phase I study (NCT04161755), at the American Society of Clinical Oncology Annual Meeting in Chicago. The study was conducted at Memorial Sloan Kettering Cancer Center in New York. Following the data release, Dr. Chris MacDonald, head of research at Pancreatic Cancer UK, said there is an urgent need for more treatment options. He explained that 75% reoccurrence of pancreatic cancer means that surgery being the only potential curative treatment needs to be expanded upon by other treatments. The authors of the Nature paper, too, say there is a need for new immunotherapies for patients with non-inflamed tumours that are insensitive to current treatments aimed at immune-inflamed tumours.
Pancreatic ductal adenocarcinoma is one of the most aggressive known cancers, with lethality in 88% of patients. More than half of people with pancreatic cancer die within three months after diagnosis. Relapse is especially prevalent, too, in patients who have had surgery to remove tumours. BioNTech's vaccine is based on its mRNA-based individualized neoantigen specific immunotherapy (iNeST) platform that uses individual tumor profiles to design each vaccine for a given patient.
Following the ASCO readout that also focused on 16 patients, MacDonald said it was important to acknowledge that this was a very early, small-scale trial. Nonetheless, it was "genuinely thrilling" to see progress in this field, he added.