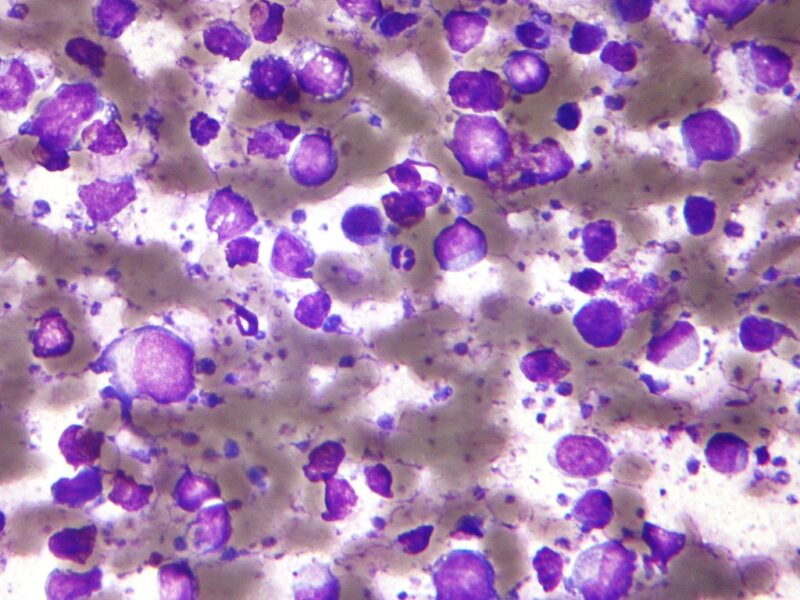 The US Food and Drug Administration (FDA) has granted priority review to Bristol Myers Squibb's (BMS) supplemental Biologics License Application (sBLA) for Breyanzi (lisocabtagene maraleucel) to treat adult patients with relapsed or refractory large B-cell lymphoma (LBCL).
The regulatory agency accepted the sBLA for expanding the current indication to include the use of Breyanzi for LBCL following failed first-line treatment.
A CD19-directed chimeric antigen receptor (CAR) T cell therapy, Breyanzi is given as a defined composition to lower the variability of doses of the CD8 and CD4 components.
The application is based on data from the international, multicentre, randomised Phase III TRANSFORM clinical trial of Breyanzi as second-line therapy in adult subjects with relapsed or refractory LBCL versus standard of care (SoC).
SoC comprised salvage chemotherapy and subsequent high-dose chemotherapy along with autologous hematopoietic stem cell transplant.
According to the findings, Breyanzi offered highly statistically significant and clinically meaningful advancements in complete responses, event-free survival and progression-free survival versus SoC.
Furthermore, a positive trend was observed in overall survival in LBCL patients whose disease was primary refractory or relapsed within a year following first-line therapy as against SoC.
A regulatory decision is anticipated by 24 June.
BMS Cell Therapy Development senior vice-president Anne Kerber said: "Breyanzi as a differentiated CD19-directed CAR T cell therapy has already proven to be an important treatment option for patients with relapsed or refractory large B-cell lymphoma after two or more lines of systemic therapy and now has the potential to be a new standard of care for patients after failure of first-line therapy, offering significantly improved outcomes beyond the current mainstay of care.
"This acceptance from the FDA brings us one step closer to delivering a practice-changing treatment for primary refractory or relapsed large B-cell lymphoma, making Breyanzi available to more patients in need and underscores the advancements we're making in cell therapy research to transform the lives of patients with difficult-to-treat blood cancers, including lymphoma."
Currently, Breyanzi is approved by the FDA to treat adults with relapsed or refractory LBCL following two or more lines of systemic therapy.
In January, BMS and Century Therapeutics entered a research collaboration and licence agreement for hematologic malignancies and solid tumour therapy development.
Cell & Gene Therapy Coverage on Pharmaceutical Technology supported by Cytiva.
Editorial content is independently produced and follows the highest standards of journalistic integrity. Topic sponsors are not involved in the creation of editorial content.