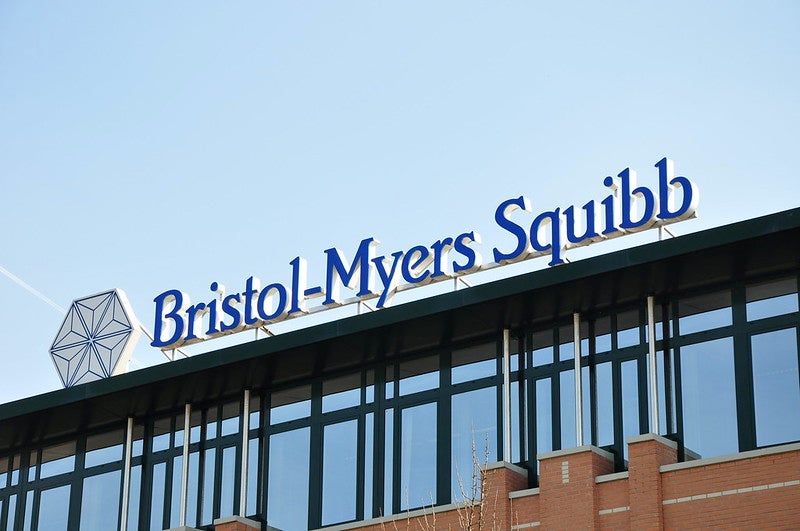 Bristol Myers Squibb (BMS) has signed an agreement for an exclusive worldwide licence to Dragonfly Therapeutics' interleukin-12 (IL-12) investigational immunotherapy programme.
The agreement covers the extended half-life cytokine DF6002, a monovalent IL-12 immunoglobulin Fc fusion protein.
DF6002 is expected to display strong anti-tumour efficacy via the formation of an inflammatory tumour microenvironment required for productive anti-tumour responses.
Dragonfly obtained clearance from the US Food and Drug Administration (FDA) in May for its investigational new drug application to develop DF6002.
In July, the company launched a Phase I/II clinical trial for advanced solid tumours. BMS has plans for research and development of the drug candidate in cancer and haematology indications.
Dragonfly Therapeutics co-founder and CEO Bill Haney said: "We are excited to be collaborating once again with Bristol Myers Squibb, whose broad range of oncology agents makes it a fantastic partner to accelerate the development of DF6002, the most advanced cytokine in Dragonfly's pipeline.
"We are confident that the talent, experience and commitment to science-driven innovation of the Bristol Myers Squibb team will enable DF6002 to discover novel, lifesaving solutions for patients."
The agreement will allow BMS to develop and commercialise DF6002 and its related products worldwide, including regulatory activities, funding and manufacturing.
BMS will pay $475m in near-term upfronts to Dragonfly, which is also eligible for performance-based development, regulatory and commercial milestones.
Dragonfly will also receive up to 24% royalties on global net sales.
BMS Research & Early Development executive vice-president and president Rupert Vessey said: "We look forward to our continued work with Dragonfly to further guide the programme's clinical data at this pivotal point in its development, as we continue to deliver on our commitment to serving more patients with cancer."
In March, Dragonfly collaborated with Merck (MSD) to discover, develop and commercialise drug candidates across oncology, infectious disease and immune disorder indications.